The massacre of Tamils in Jaffna by Indian Peace Keeping Forces (IPKF) on 02 August 1989 was marked in an event today by the Tamil National People's Front (TNPF).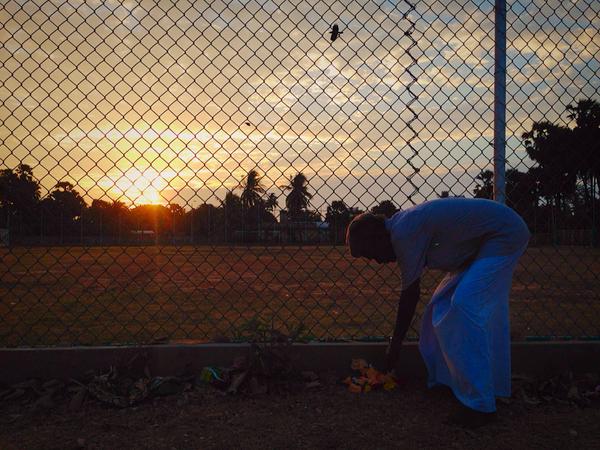 Photographs: @uthayashalin

Tamils gathered and placed flowers in remembrance of those who died at the site of the massacre in Valavetithurai.
At least 63 Tamil civilians including men, women and children were killed in the massacres.
The Financial Times, covering the event 2 weeks after the killings wrote,
"On Tuesday I was the first western reporter to visit Valvettiturai, a small coastal town near Jaffna, where Indian troops carried out reprisals on August 2 after the Tamil Tigers, the Tamil guerrilla movement, ambushed one of their patrols close to the main square, killing six Indian soldiers and wounding several, others. Most of the killings took place in the hours after the ambush, but the burning and ransacking continued, for another two days while Valvettiturai was under curfew and surrounded by Indian troops. What is also certain is that the official Indian explanation for the deaths - that civilians were caught in crossfire in the wake of the ambush - has no credibility."
An eye-witness account published in the Indian Express, 3 weeks later, said,
"The Indian Peace Keeping soldiers who came inside the house first shot Mr Subramaniam and ordered the males and females to stand separately. They shot the males and then shot the females. I fell on the floor along with the dead and pretended to be dead and got up after the armed forces left. I saw my mother and brother dead, all totalling nine people"
See more at tamilnation.org.