17 February 2019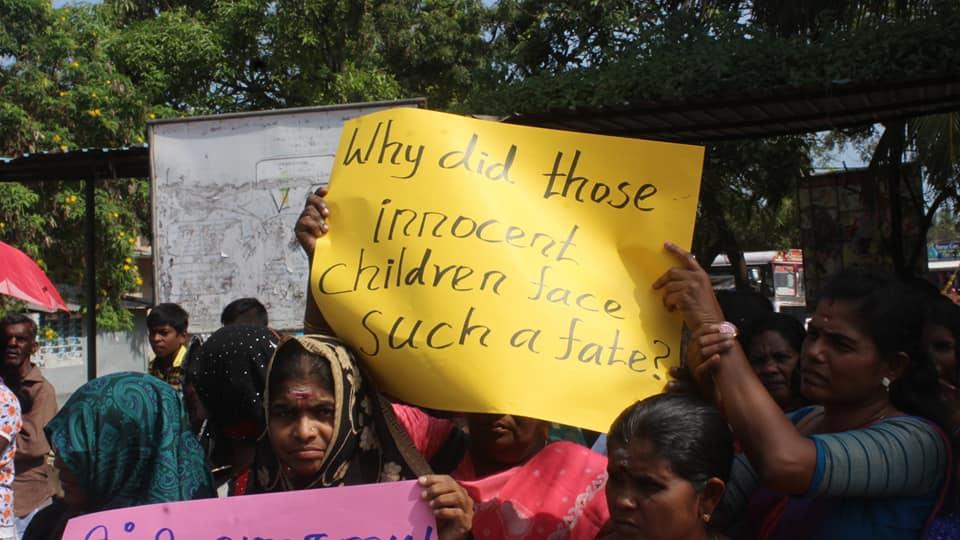 Photograph: Families of disappeared demand answers for Mannar mass grave in December 2018
The Chairman of the Office of Missing Persons (OMP) has said the DNA of the families of the disappeared would be tested against remains excavated from the Manner mass grave, if radiocarbon dating tests reveal skeletal remains are of those who had died recently.
Samples excavated from the site have been sent to the United States for carbon dating tests, as excavations at the site continue. Just this week, the skeletal remains of another child were found, bringing the total number of children buries at the site so far to be 28.
The remains of 323 people have to date been found at the site, prompting much anguish among the families of the disappeared who have been protesting continuously, demanding answers from the government.
Related news: 

Amparai families of disappeared demand answers over mass graves

Mannar mass grave: shackled skeleton unearthed
OMP chairman Saliya Peiris said, "if the tests reveal that the bone samples are of very recent deaths, then we would conduct DNA tests on the relatives of missing persons as the second phase of this excavation project."
Judicial Medical Officer, Dr Shaminda Rajapaksa, led the excavation and will submit a report based on the carbon dating test results from the US before the Mannar Magistrates Court.
See more from the Sunday Times here.