16 January 2020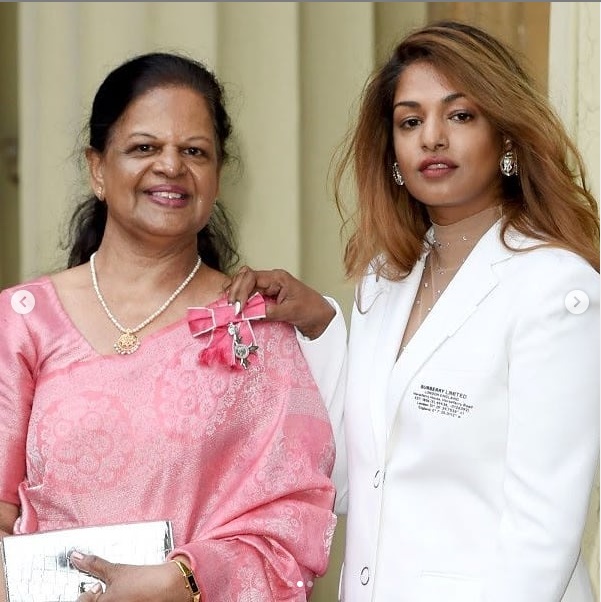 British Tamil rapper and activist M.I.A received an MBE (Most Excellent Order of the British Empire) for services to music from Prince William at Buckingham Palace on Tuesday, and highlighted how her mother who fled Sri Lanka as a refugee helped stitch the very medal she received.
M.I.A, whose full name is Mathangi Arulpragasam, took to Instagram to share photos of her award, and to pay tribute to her mother.
"Today I'm accepting this in honor of my mother who worked for minimum wage to give us a better life," she said. "As a working class first generation immigrant it's great to be recognised for my contribution. Having freedom to speak my truth and to do it through music has helped me speak for those who do not have those privileges. I will continue fight for those who are silenced or persecuted by others."
In a subsequent post, the rapper went on to add,
"Mum actually made this 1!!! They don't make this ribbon anymore. I actually got 1 of the MBE medals she stitched."
When it was first announced the M.I.A was to receive an MBE last year, she paid tribute to her mother, who began working for the Crown in 1986 after she fled Sri Lanka.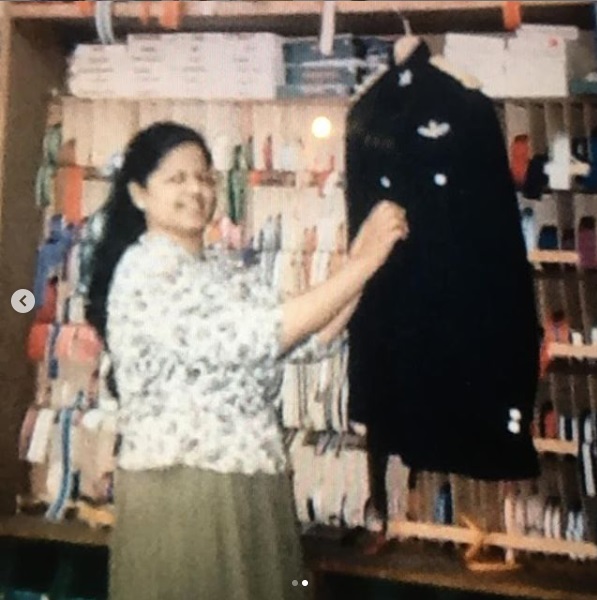 "I'm honoured to have this honour, as it means alot to my Mother," she wrote. "I want to honour what my mum spent many hours of her life doing!"
She went on to say,
"She is one of the 2 women in England who hand stitched these medals for the last 30 years. After receiving asylum my mum and cousin took this job in 1986, because it was the only non English speaking manual labour she could find."

"She spent her life in England hand sewing 1000s of medals for the Queen. No matter how I feel or what I think , my Mother was extremely proud of the job she had.

It's a very unique situation for me where I get to honour her most classiest minimum wage job ever. #TAMIL #UKTAMIL #REFUGEE survival story. #LIFECYCLES."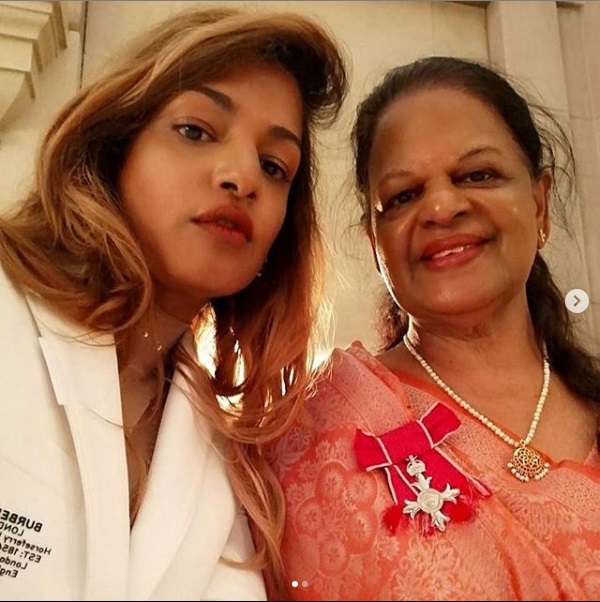 All photographs courtesty of M.I.A's Instagram @miamatangai