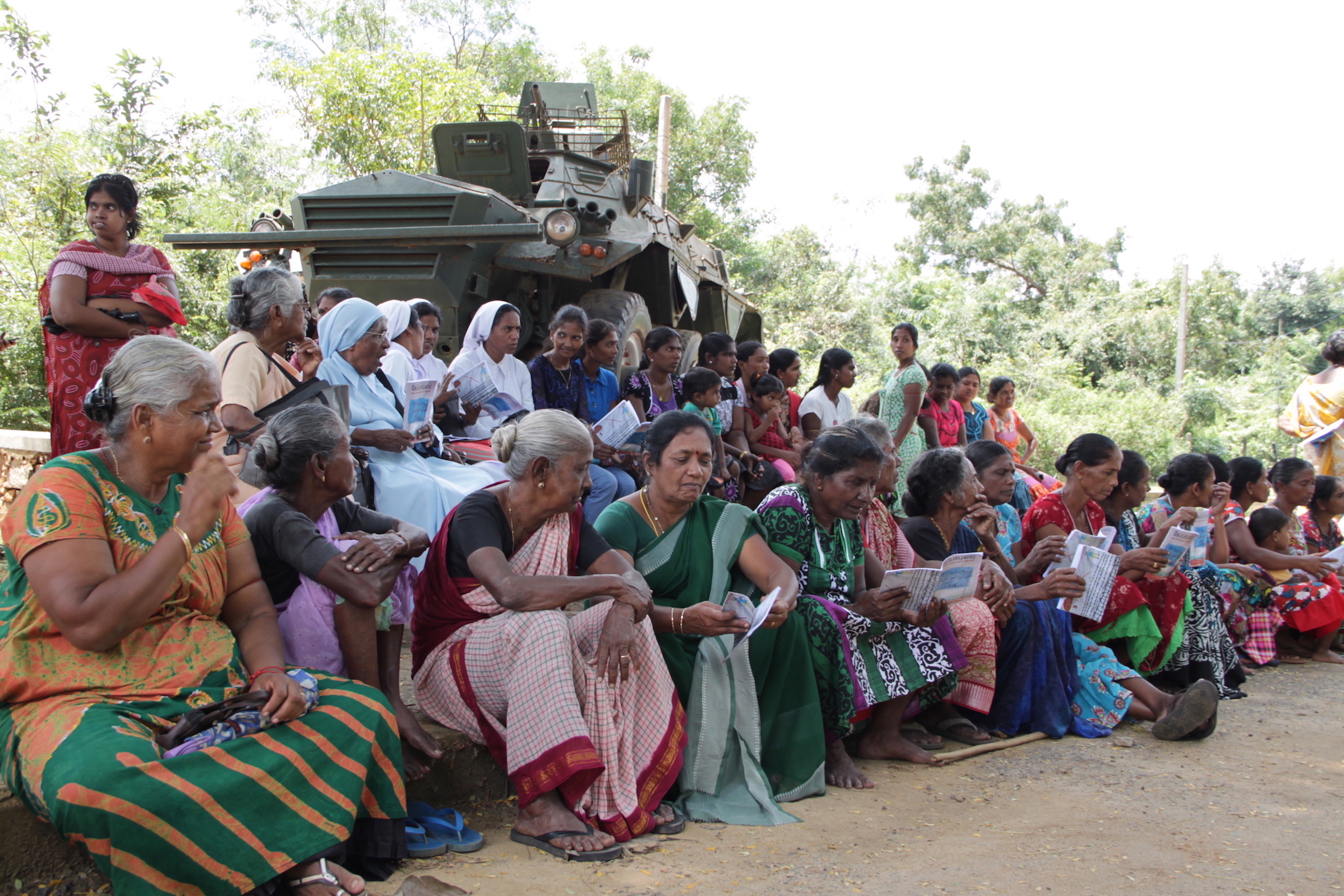 The Sri Lankan resettlement ministry will give the army 178 million rupees to return civilian land in Keppapulavu, the minister for resettlement confirmed on Tuesday.
Resettlement Minister, D. M. Swaminathan, said during his visit to Jaffna that the 178 million amount had been requested from the treasury and would be handed over to the Sri Lankan army on receipt of approval from the cabinet.
Once the army receives the money, Keppapulavu land would be handed over in turn to the resettlement ministry, which would take charge of returning the lands to the rightful owners, the minister said.
The people of Keppapulavu in Mullaitivu have been protesting for the release of their lands for over five months.