02 March 2019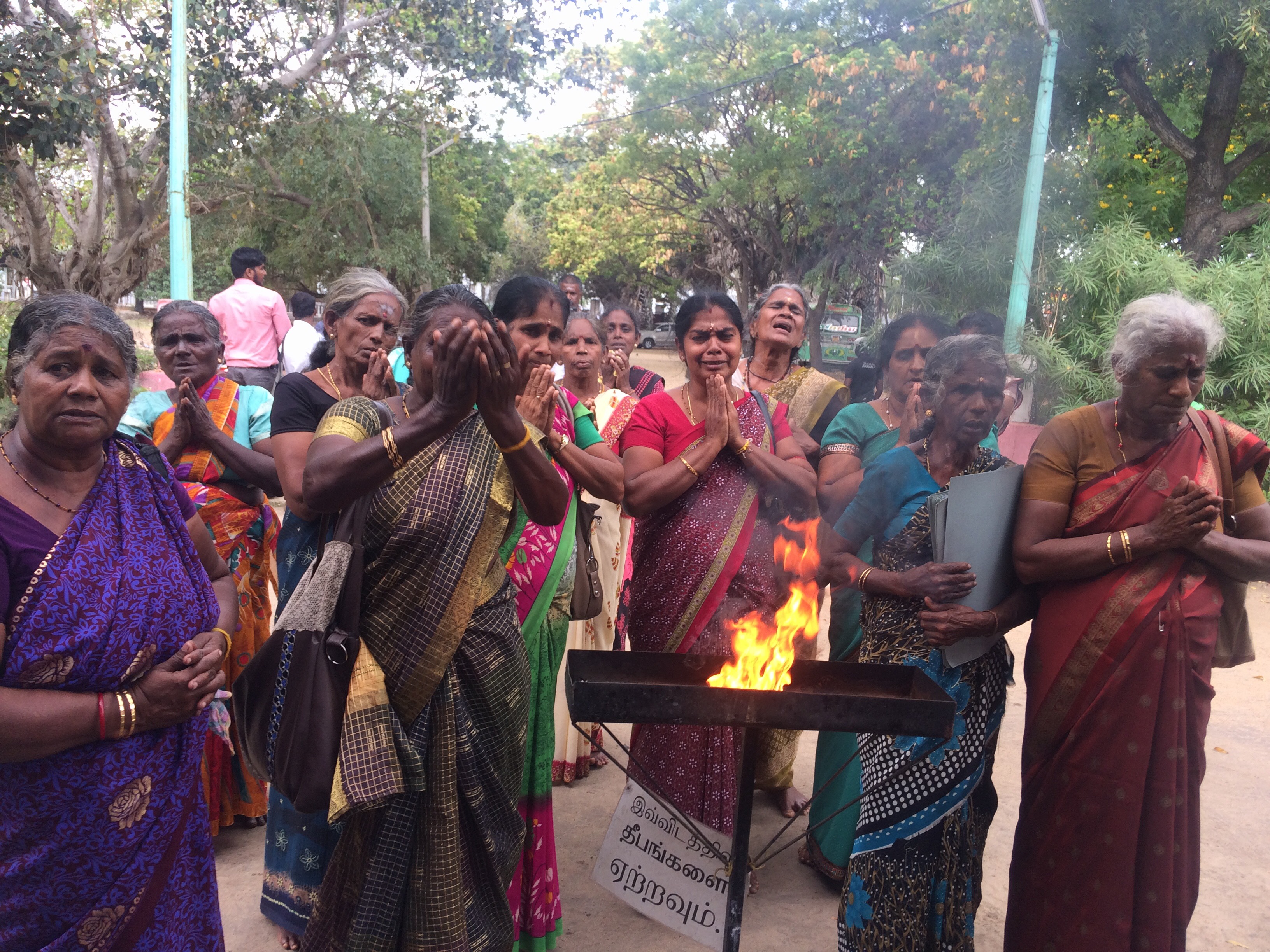 Families of the disappeared from Vavuniya took their signature campaign calling on the United States to intervene and provide justice for Tamils, to Jaffna yesterday. 
Campaigners visited the Muniyappar temple by Jaffna fort before paying their respects to S. J. V. Chelvanayakam, the founder of the Ilankai Thamil Arasu Katchi.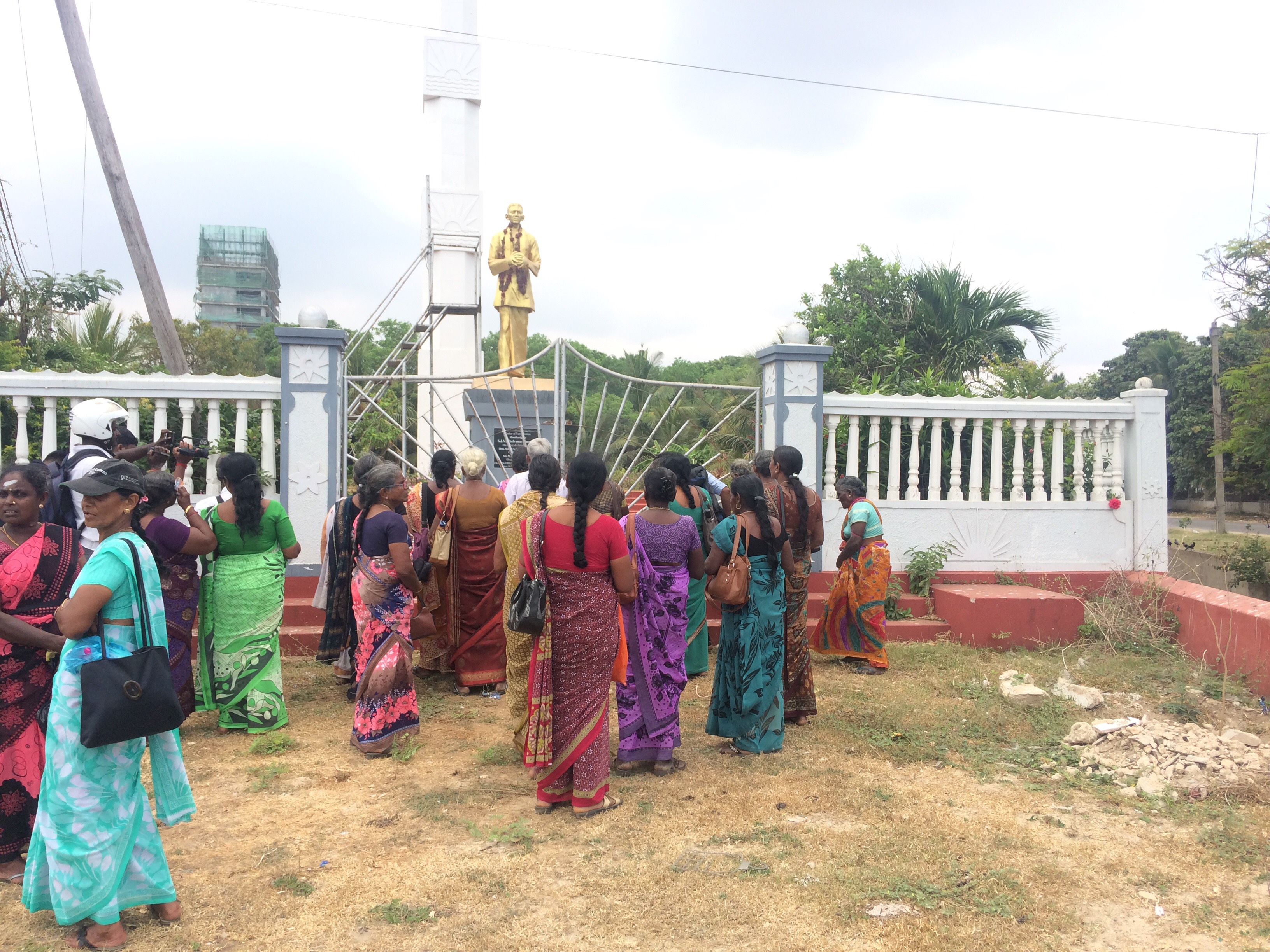 Last month families of the disappeared in Mullaitivu also launched a petition campaign, calling for an international accountability mechanism to ensure justice for their loved ones.
The petition, launched ahead of the UN Human Rights Council session later this month, calls for an international mechanism which Sri Lankan leaders have repeatedly rejected despite co-sponsoring a resolution that mandates foreign judges participating in a accountability mechanism in 2015.