28 February 2019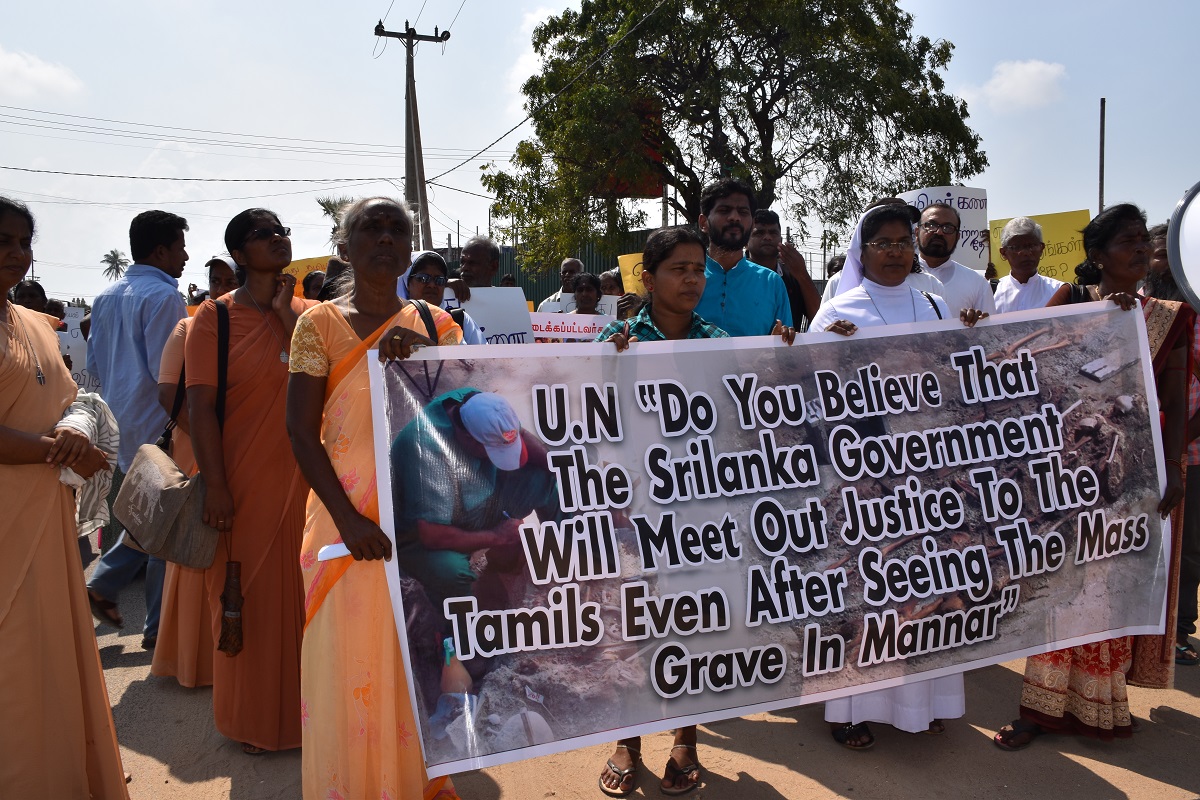 Families of the disappeared protested in Mannar today to express their anger towards reports the UN Human Rights Council resolution co-sponsored by Sri Lanka would be granted a time extension by another two years.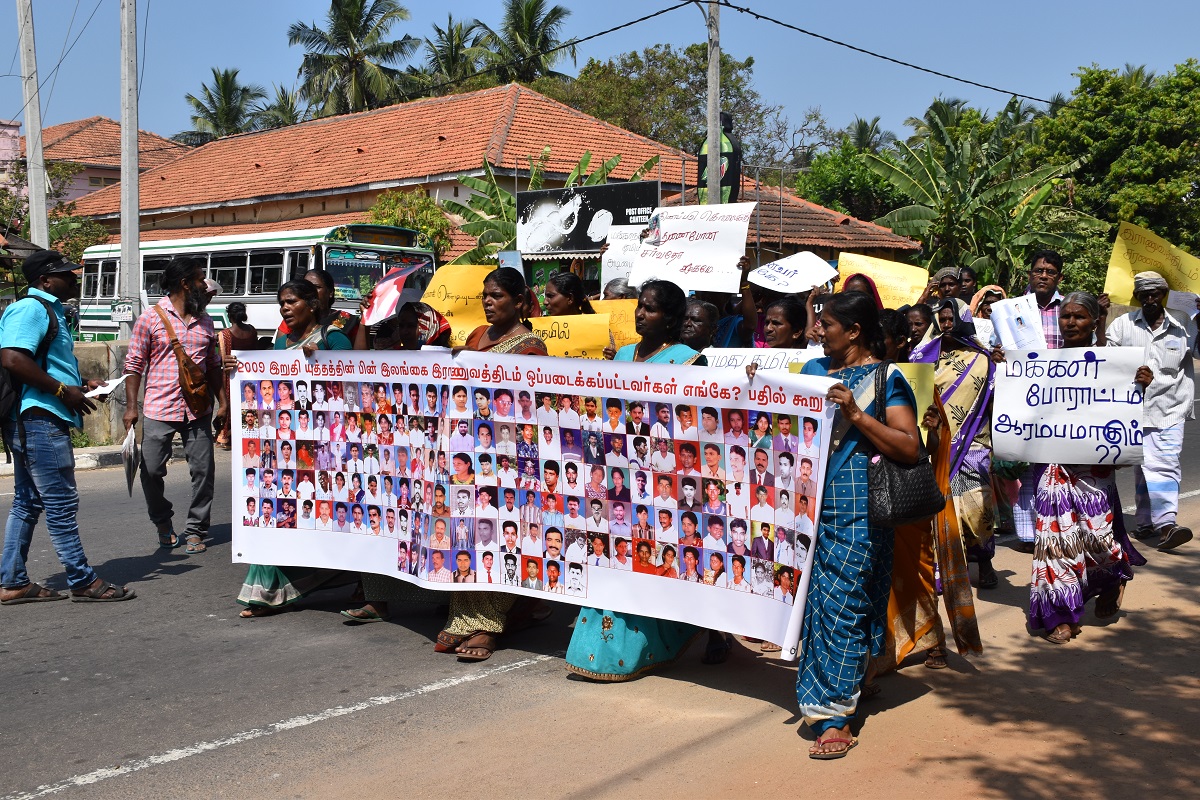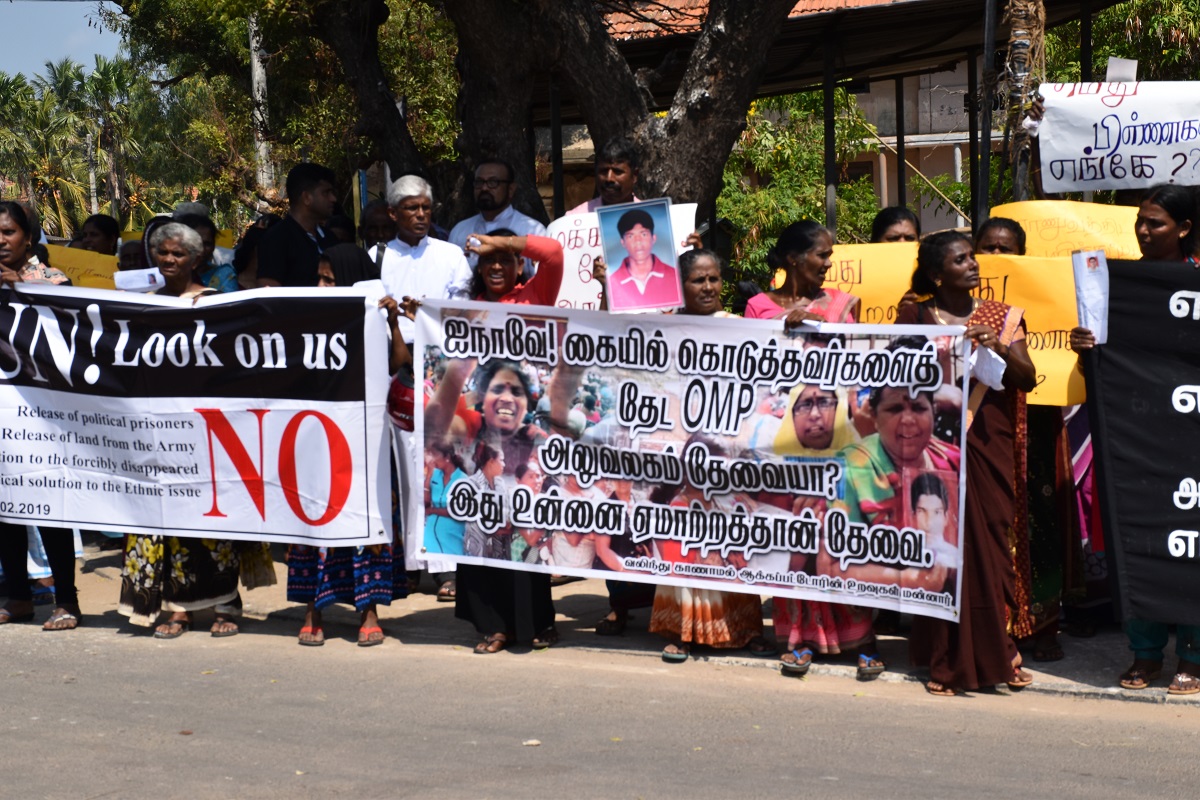 The protest today follows a mass rally in Kilinochchi in Monday and a similar protest in Amparai.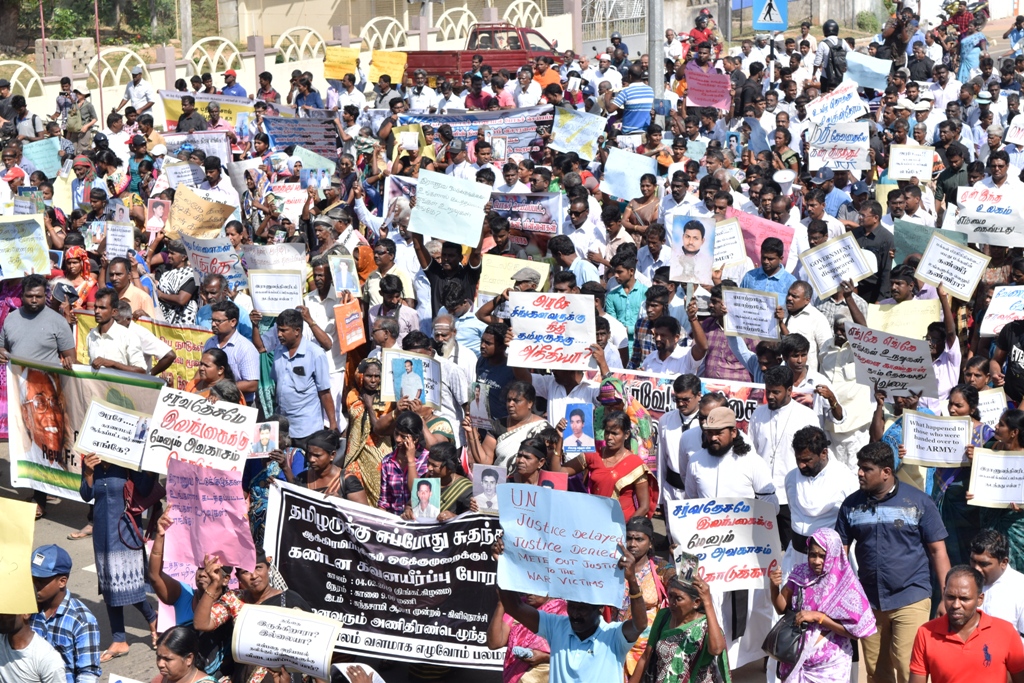 Hundreds protest in Kilinochchi on February 25, 2019
Families condemned the granting of more time to the Sri Lankan government arguing that nothing had been achieved so far. 
Hundreds of businesses across the North also held mass hartals on Monday in solidarity with the families of the disappeared. 
Read more: Mass hartals as businesses express solidarity with families of disappeared