23 October 2019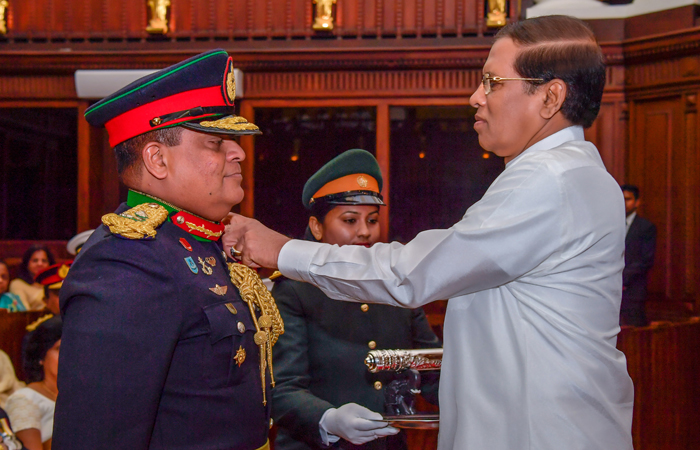 US officials have threatened to curtail security operations with Sri Lanka following the appointment of war criminal, Shavendra Silva, as army chief back in August.
The official in charge of human rights at the State Department, Robert Destro, responded to Silva's appoint by stating;
"We have made it clear to the Sri Lankan president and other senior officials that Silva's promotion to army commander will significantly curtail bilateral cooperation with the Sri Lankan Army under U.S. law, while accountability for Silva and other perpetrators could lead to easing restrictions and greater military engagement."
The US reaction follows the UN's decision to suspend the non-essential deployment of Sri Lankan troops in peacekeeping operations. Sri Lanka troops have also faced accusations of committing human rights violations whilst deployed as peacekeepers in Haiti.
Read more here: Sri Lankan military attempts to cover up Haiti peacekeeper abuses
Silva's appointment as head of Sri Lanka's military has been met with widespread international condemnation.
He was the head of Sri Lanka's 58 Division, an army unit which has been accused of mass atrocities and violations of international law during the 2009 military offensive that saw the killing of tens of thousands of Tamils.
Read our feature on him here: Shavendra Silva - 'the most wanted man in Sri Lanka'
Read more from Reuters here.