12 November 2019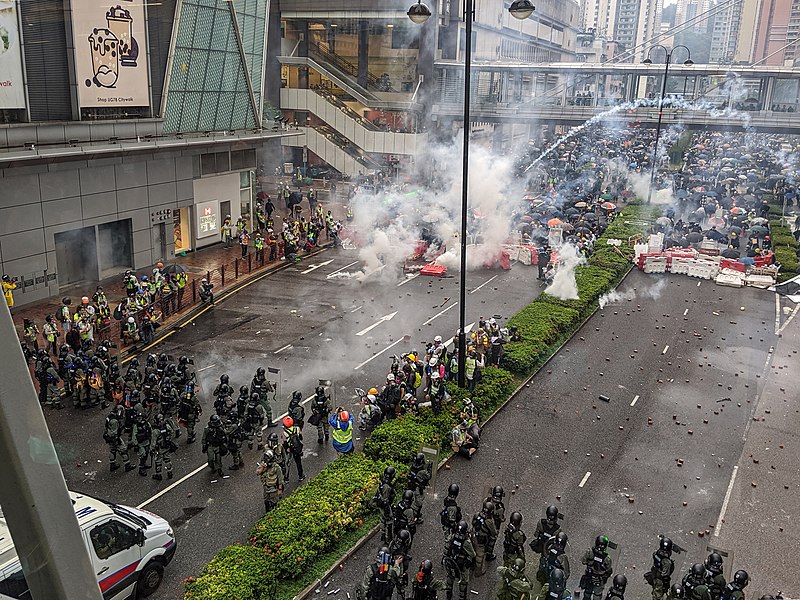 The United States has called for a de-escalation of violence in Hong Kong following a violent crackdown on pro-democracy protesters.
During the protests, a Hong Kong shot and critically wounded a protester and another man was set on fire. Carrie Lam, leader of Hong Kong, responded to this by denouncing protesters as "enemies of the people". 
Morgan Ortagus, a spokeswoman for the U.S. State Department, insisted that Being needed to respect its commitments to Hong Kong, that the region should 'enjoy a high degree of autonomy' and that the people of Hong Kong will enjoy human rights the freedoms of expression and peaceful assembly".
The US condemned the "unjustified use of deadly force" however insisted that "police and civilians alike have a responsibility to de-escalate and avoid violent confrontations".
In 1997 Hong Kong was returned to China with a mandate of " one country, two systems," which permitted Hong Kong wide-ranging freedoms not available on the mainland.
Ortagus further stated the need of the Hong Kong government to "build on its dialogue" and the urgent need address " underlying concerns driving the protests".
Read Reuters here.