06 October 2019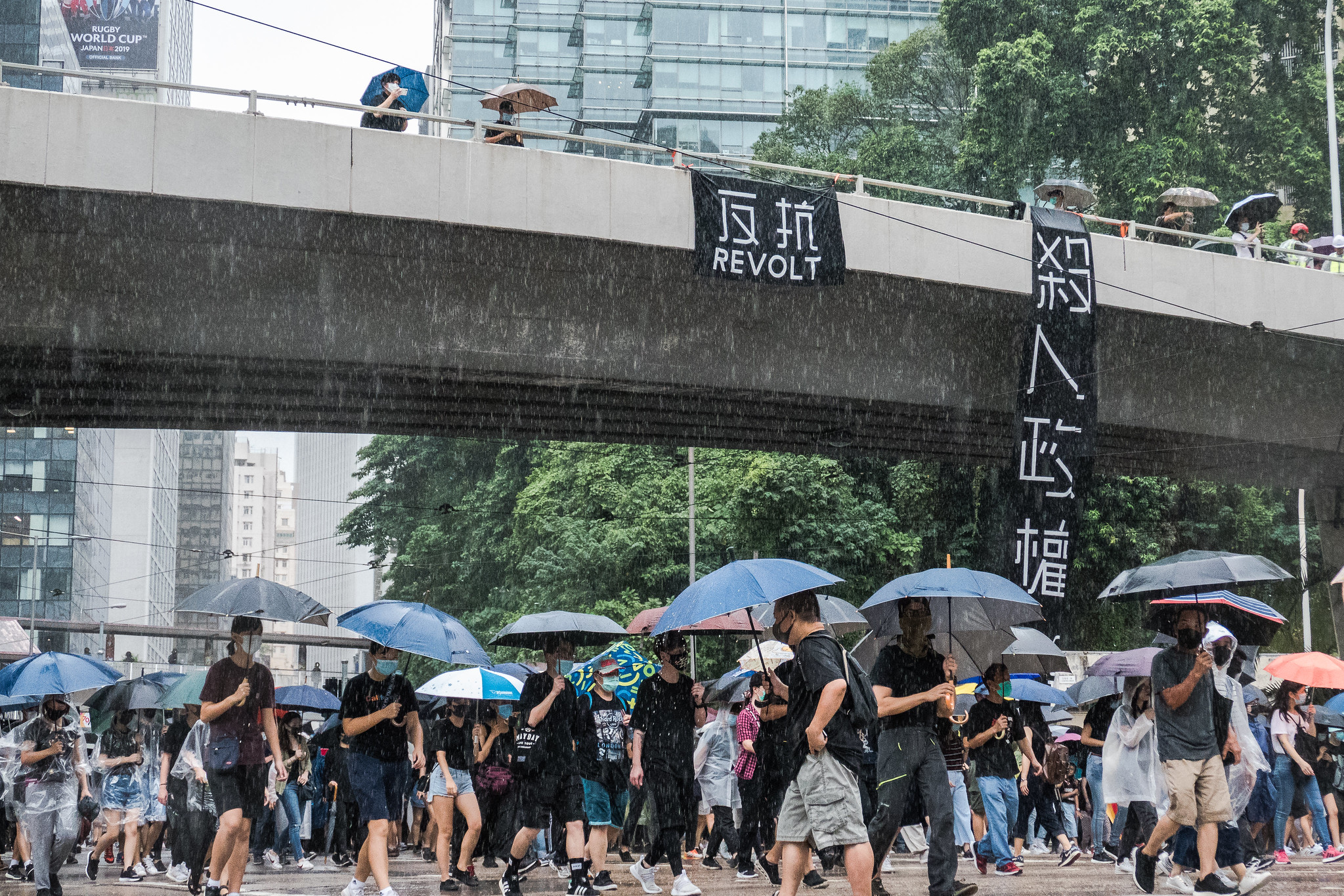 Photograph: Studio Incendo
Thousands of anti-government protestors took to the streets of Hong Kong once more on Sunday, after the government invoked emergency powers to ban protesters from wearing face masks.
Large parts of the city's metro system, banks and malls remained closed as protestors defied the government ban on masks and continued to voice anger at Hong Kong's government.
Carrie Lam, Hong Kong's chief executive, invoked the emergency powers under the colonial era Emergency Regulations Ordinance - last used more than 50 years ago. However Lam denied the city was in a "state of emergency" and instead said it was needed to "end violence and restore order".
Opposition lawmakers meanwhile sought an emergency injunction to overturn the ban.
"I would say this is one of the most important constitutional cases in the history of Hong Kong," lawmaker Dennis Kwok said. "This could be the very last constitutional fight on our part. In the name of law they are trying to hurt the people and they try to crush the opposition.
"If this emergency law just gets a pass just like that Hong Kong will be deemed into a very black hole."
China's ambassador to the UK, Liu Xiaoming, meanwhile warned that "if the situation in Hong Kong becomes uncontrollable by Hong Kong government, the central government will not sit on their hands and watch".
See more from the Financial Times here, the BBC here and The Guardian here.