07 July 2018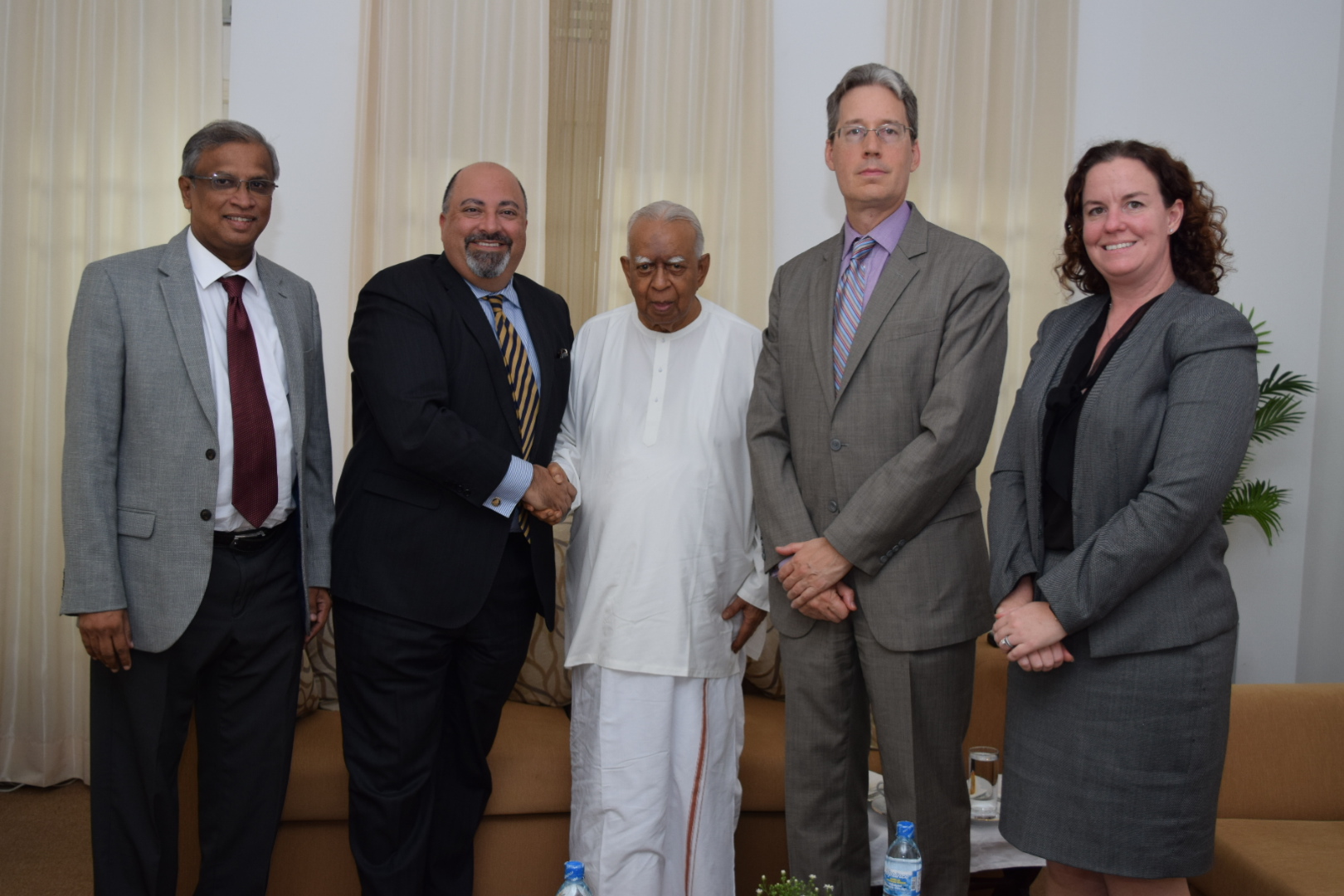 The UN Human Rights Council resolution on accountability and transitional justice would remain a basis for the relationship between Sri Lanka and the USA, the outgoing US Ambassador told the Tamil National Alliance last week.
Ambassador Atul Keshap who is reaching the end of his tenure in Sri Lanka met with R. Sampanthan, opposition leader and leader of the Tamil National Alliance on Thursday.
According to a TNA press release, Mr Sampanthan pointed out that the Sri Lankan government's promises to the international community had not yet been fulfilled.
No accountability mechanisms had been established, Mr Sampanthan said referring to the resolution, mentioning also that the Office for Missing Persons had been delayed and that a reparation law still had not been established. While drafting a new constitution had began well, there were now unnecessary barriers in advancing it, Mr Sampanthan said.
I cannot identify any legitimate reason for the present delays, Mr Sampanthan said, stating that getting a two-thirds majority to pass a new constitution was presently the least difficult it would ever be for the government.
Ambassador Keshap agreed that the human rights council resolution should be implemented and said that it would still be the basis for the relationship between the United States and Sri Lanka.
Accompanying the ambassador were Robert Hilton, the Deputy Chief of Mission and Politicial Officer, Joanna Pritchett.