05 May 2019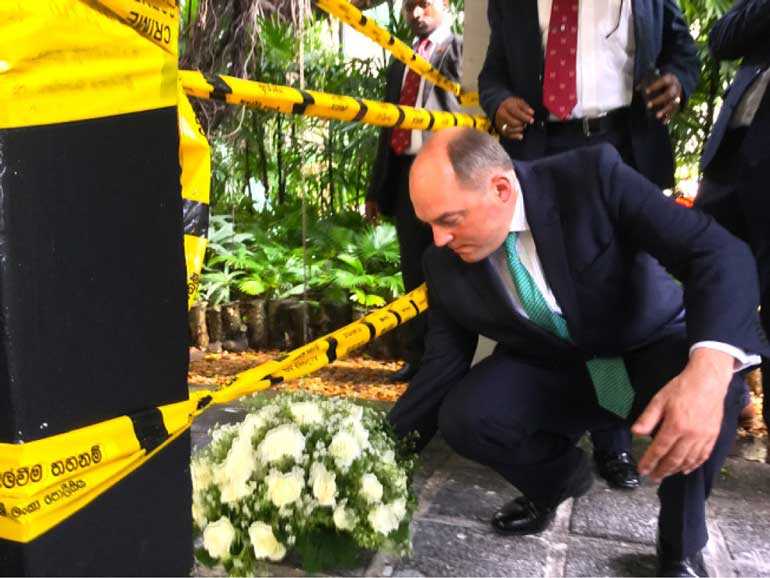 The United Kingdom has offered to help Sri Lanka set up a central intelligence body similar to the Joint Terrorism Analysing Centre in the wake of the Easter Sunday bombings by Islamist extremists supportive of Islamic State. 
Discussions were held during a two day visit to the island this week by the UK Minister for Security and Economic Crime, Ben Wallace. 
Highlighting the London terror attacks, Wallace reportedly said, "Now we have set up the Joint Terrorism Analysing Centre to analyse all the intelligence reports from different investigating agencies to ensure every report is given due attention to avoid security lapses." 
During his visit, Wallace visited three sites of the bombings, Cinnamon Grand Hotel, Shangri-La hotel and St Anthony's church, where he lay wreaths in memory of those who lost their lives. 
At least eight British nationals were killed during the bombings, which targetting luxury Colombo hotels as well as churches. 
"I was deeply moved to visit the hotels and St Anthony's Shrine, and to see the impact of the attacks. They must only serve to strengthen our resolve to work in partnership with countries around the world to counter the global terrorist threat," the minister said following his trip. 
"As part of my visit, I have discussed our current travel advice and been clear that we hope to see the Sri Lankan tourism industry return to full strength. We will do all we can to help the Sri Lankan authorities with this."