29 April 2018
The University of Jaffna's Vavuniya campus was forced to close this week after Sinhala students threatened university administration staff over they stopped the students erecting a Buddhist shrine on site.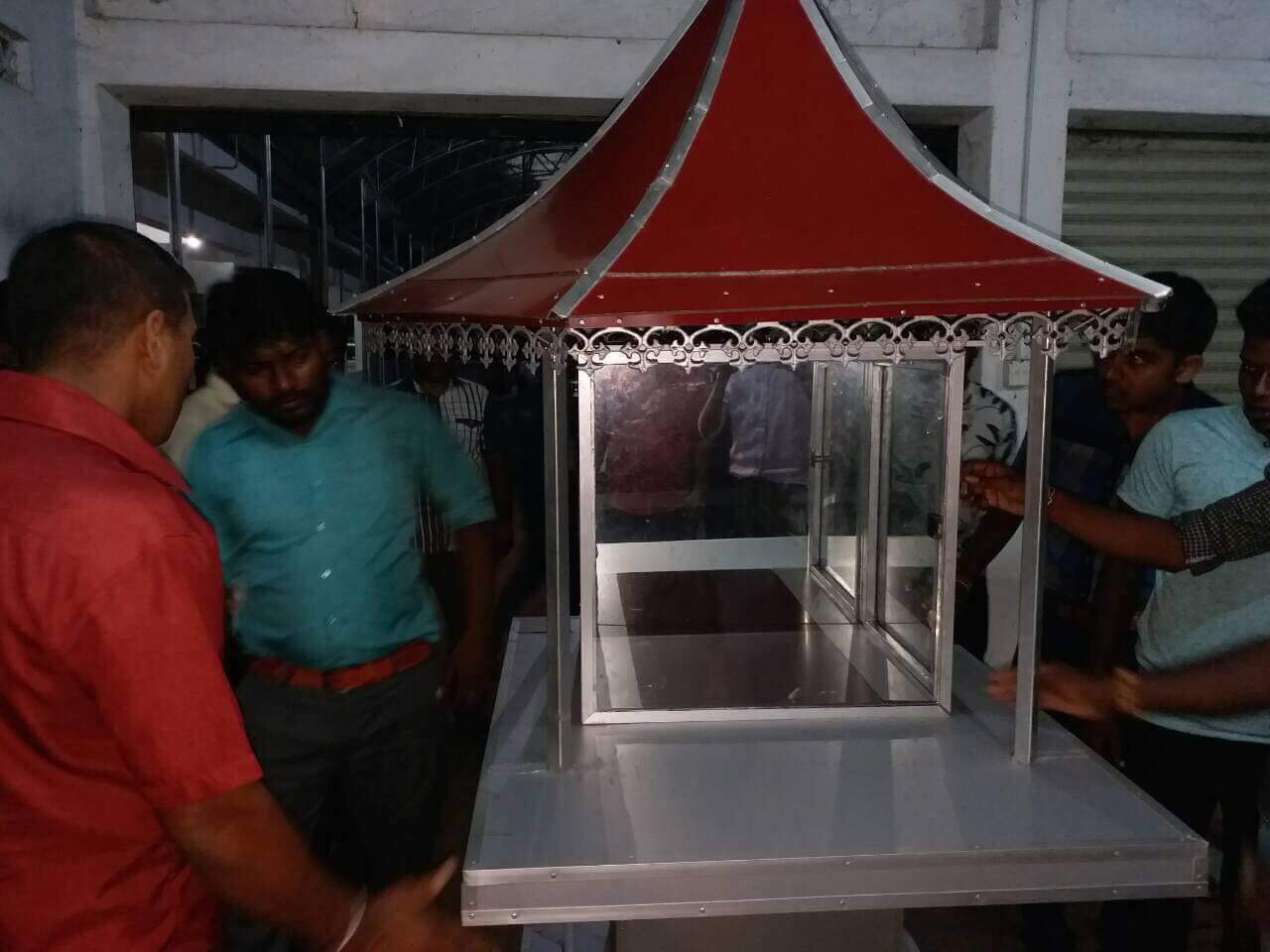 On April 23 a group of Sinhala students attempted to install a shrine on campus grounds in view of later placing a Buddha statue inside it. 
When staff objected and prevented the installation, pointing out that no prior approval or permission had been sought for the installation, Sinhala students threatened the staff. 
The staff were forced to close the main gate and call the police to speak to the students, after the Sinhala students began protesting at the campus entrance.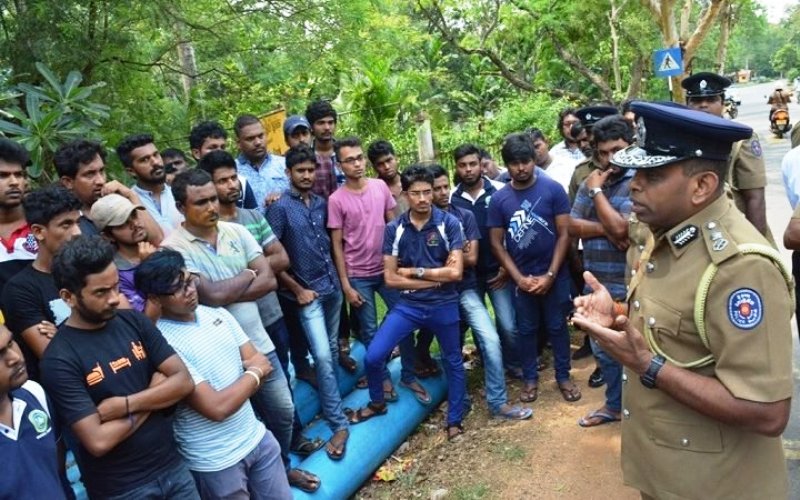 The protest ended only after police officers arrived, consfiscating the shrine and calming down the Sinhala students. 
Student represenatives from Jaffna university later met with the Sinhala students in order to resolve the tensions.