Updated 11:50 GMT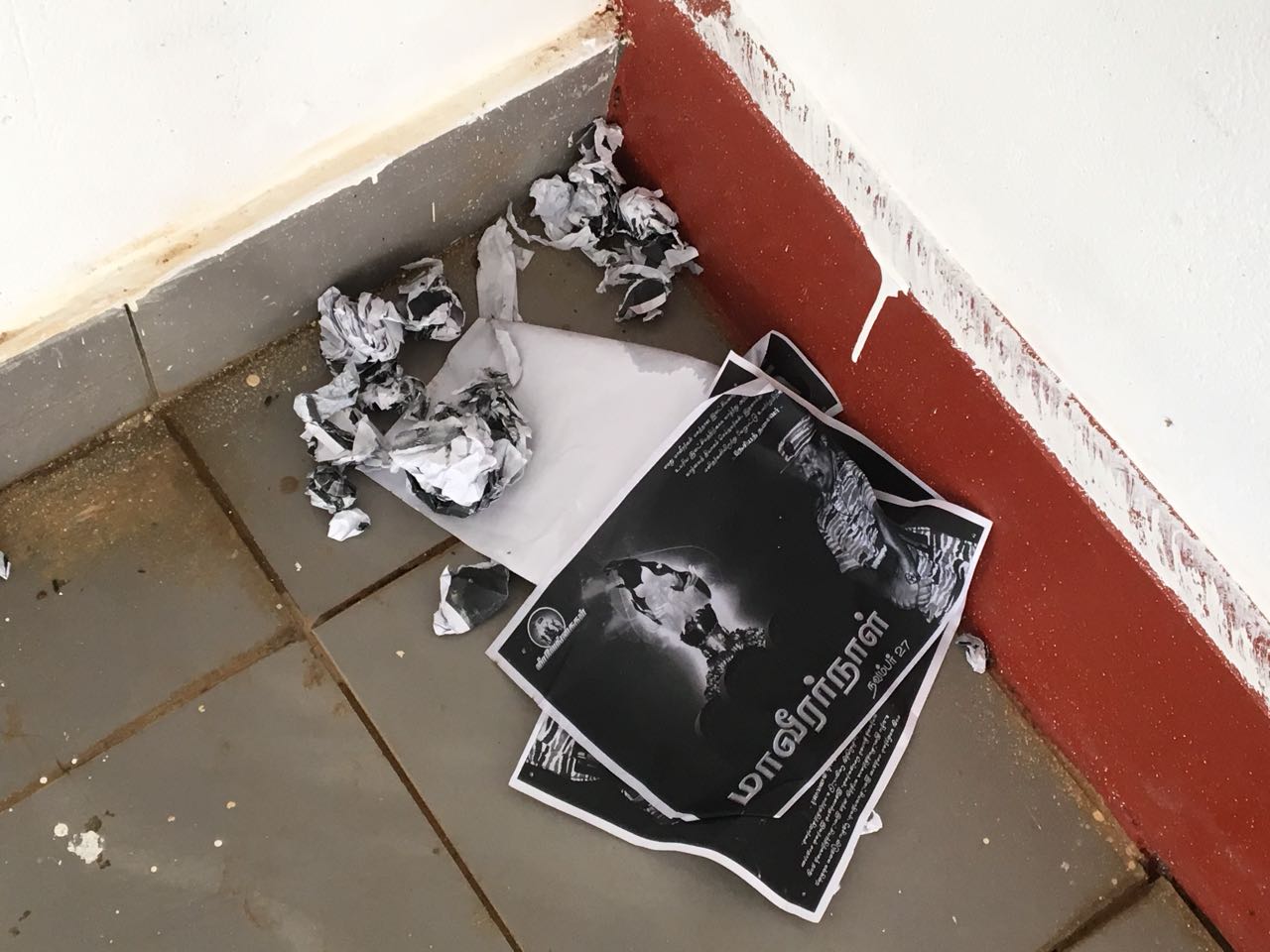 Clashes between Tamil and Sinhala students took place at Jaffna University on Tuesday after a group of Sinhala students tore down posters commemorating Maaveerar Naal.
Posters had been put up around the campus by students last week, as they prepared for Maaveerar Naal on November 27th  - a day of national commemoration for Tamils across the world.
On Tuesday evening, Sinhala students at the girls' hostel reportedly began tearing down the posters, which featured LTTE leader V Prabhakaran with his head bowed standing before a lamp, and then befan trampling on them. As Tamil students at the hostel came to confront them, clashes broke out between the two groups.
Further clashes took place again later in the evening as Sinhala students continued ripping posters off the walls at other places around the campus and Tamil students stepped in to stop them.
Tamil students at the university have since lodged a complaint with the Vice Chancellor. University activities are proceeding as normal.