Hundreds of residents of a coastal Mannar village gathered outside a Sri Lankan Navy camp to protest the arrest of 25 Tamil fishermen on Monday.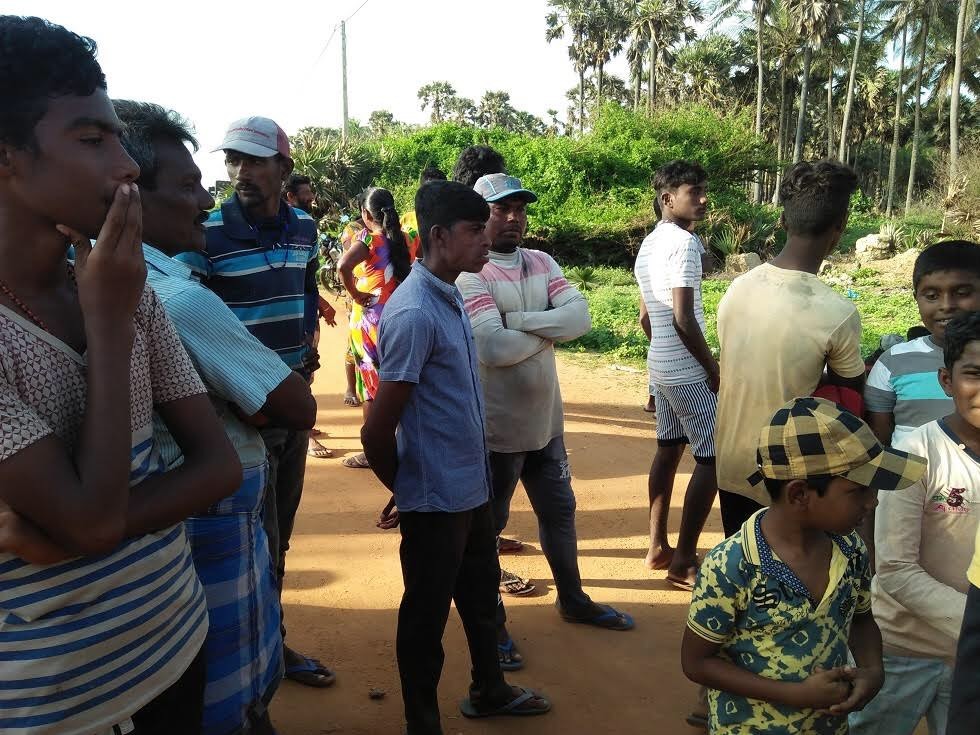 The Navy arrested 25 fishermen on 5 boats in the sea off Thalvupadu and detained them in the navy camp.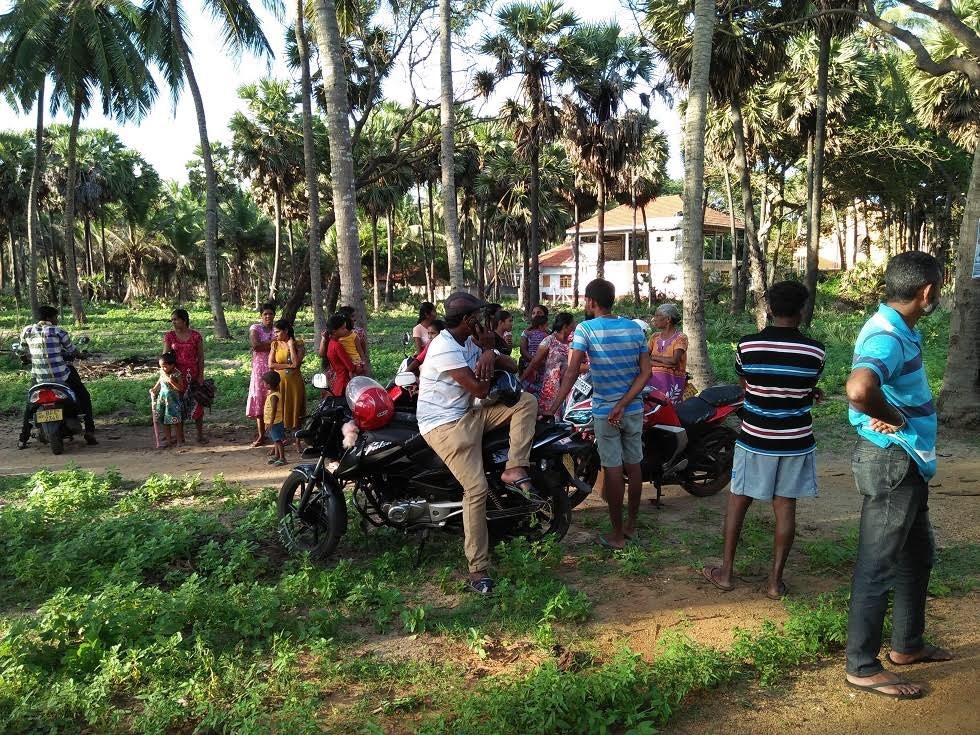 While detained fishermen have been fishing for thirty years using traditional methods, the Navy personnel told locals they had been arrested for failing to produce the appropriate permits.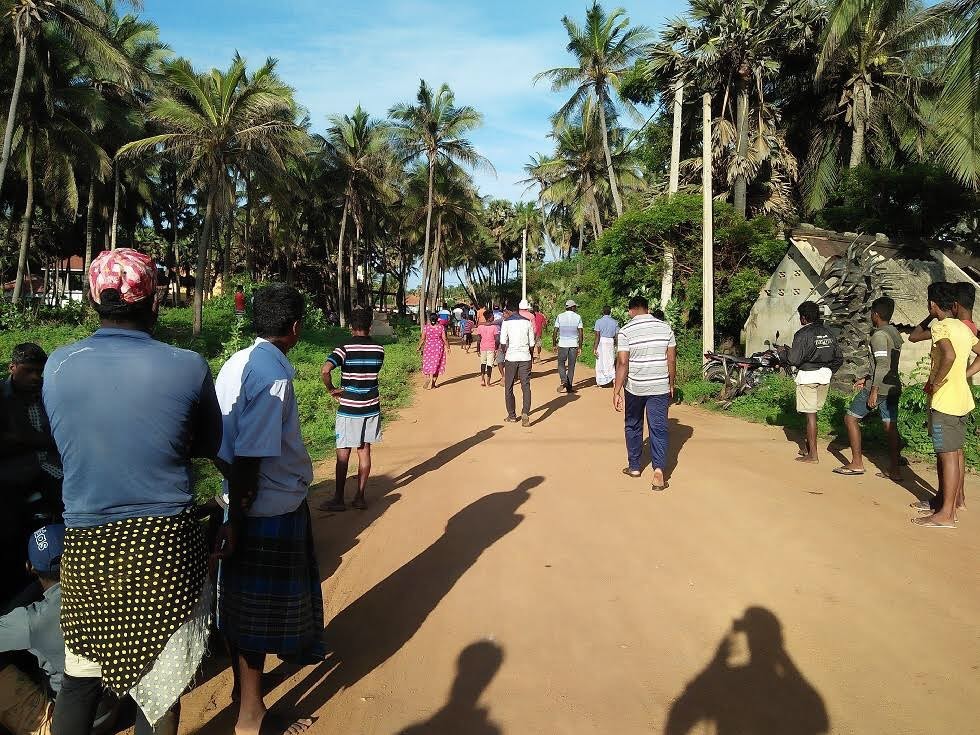 Thalvupadu residents gathered outside the navy camp demanding the immediate release of the fishermen.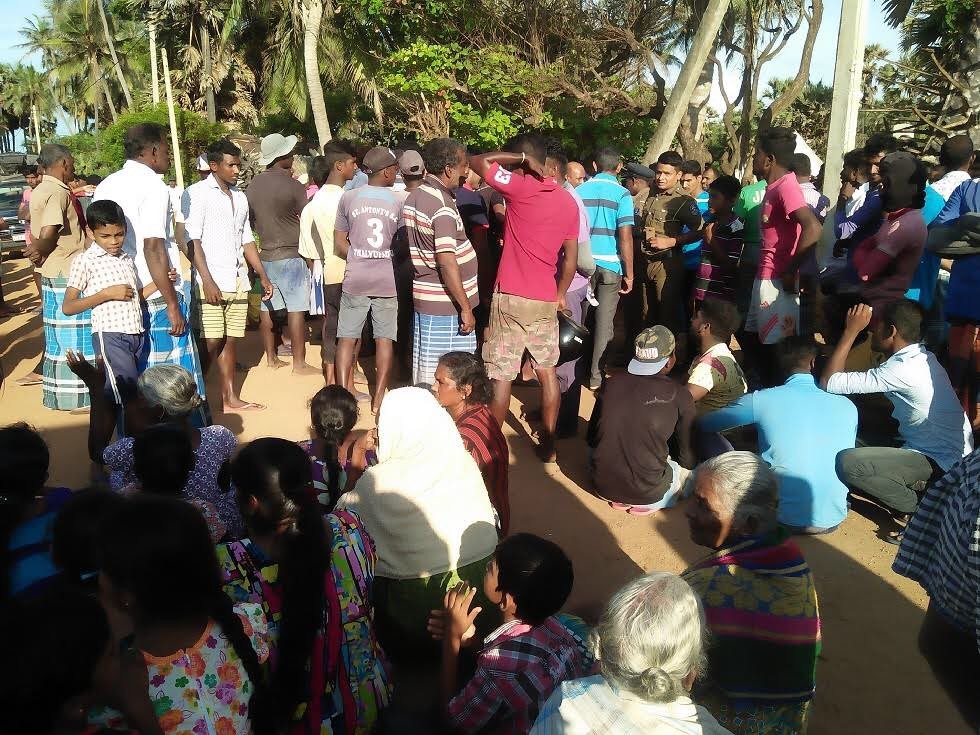 With tensions escalating by Monday afternoon, police and fisheries department officials were called to the scene.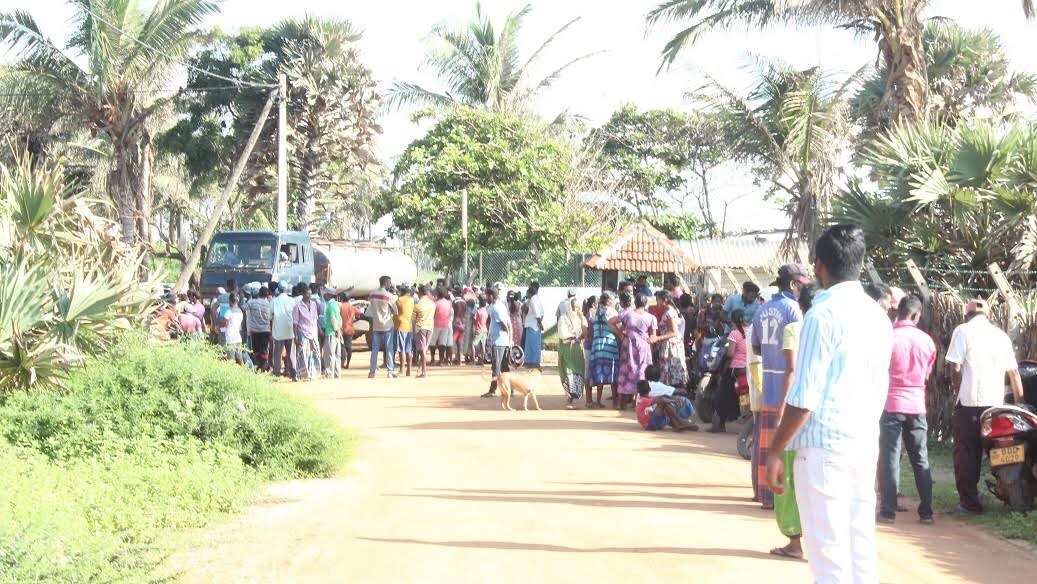 However protesting residents said they would not move from the camp until the detainees had been released.
Officials from Mannar police department eventually defused the situation by taking custody of the fishermen and transferring them to Mannar police station.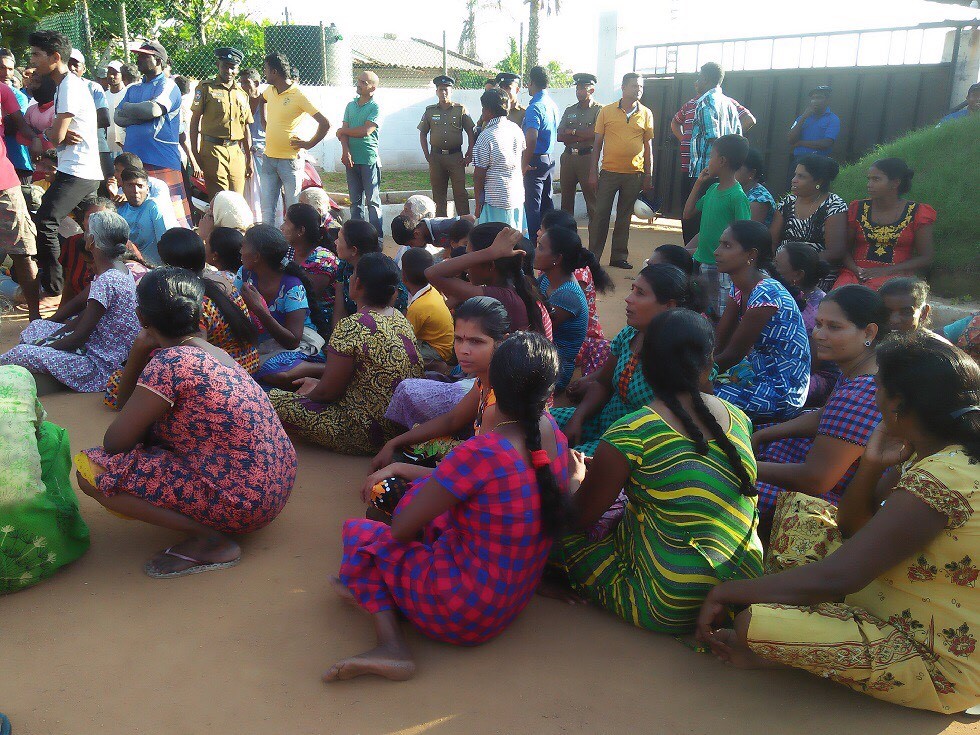 Thalvupadu locals however remain angry, stating that their community is frequently harassed and victimised by Sri Lankan Navy personnel.