15 September 2017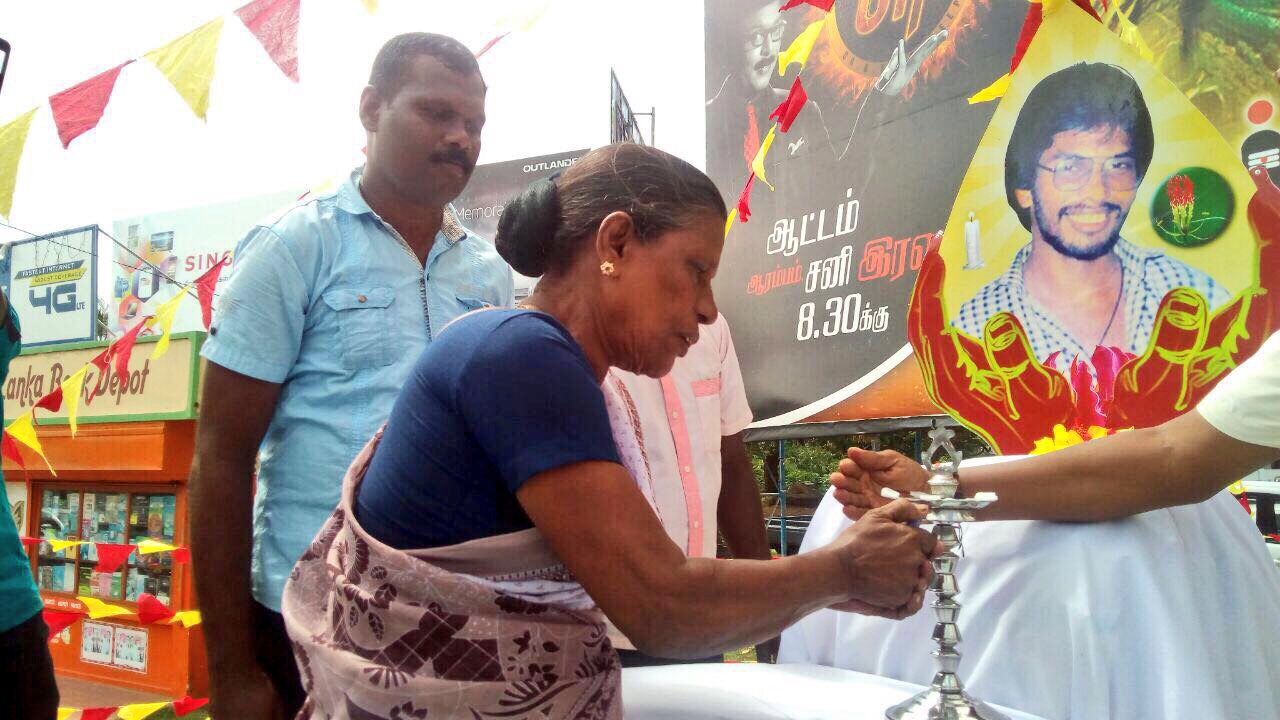 Tamils in Jaffna gathered in Nallur today to remember the 30 year anniversary of Lt Col Thileepan commencing his fast unto death. 
The event was held at the Thileepan memorial, which was cleaned and decorated yesterday by TNPF members ahead of the commemorations.
Inaugurating the event by lighting the tribute flame was the mother of Parthipan, a Tamil political prisoner who has been detained for 23 years.
The memorial was jointly organised by TNPF and the Crusaders for Democracy party of former LTTE cadres.
With the event attended by members of the public, former LTTE cadres and the families of former cadres, the presence of intelligence personnel was reportedly higher than usual at such events.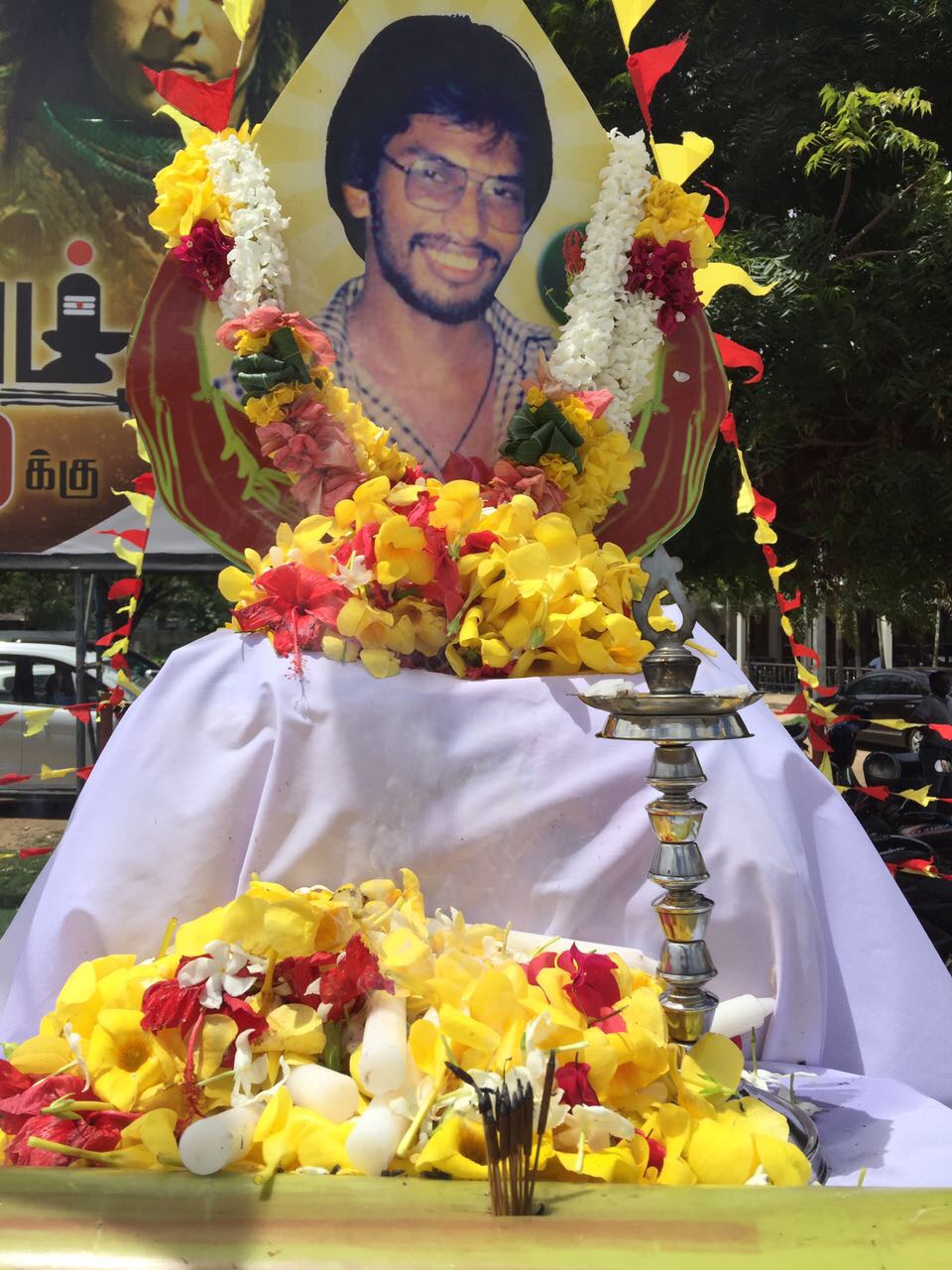 Photographs Hamsan / Sabesh / Shalin