15 September 2017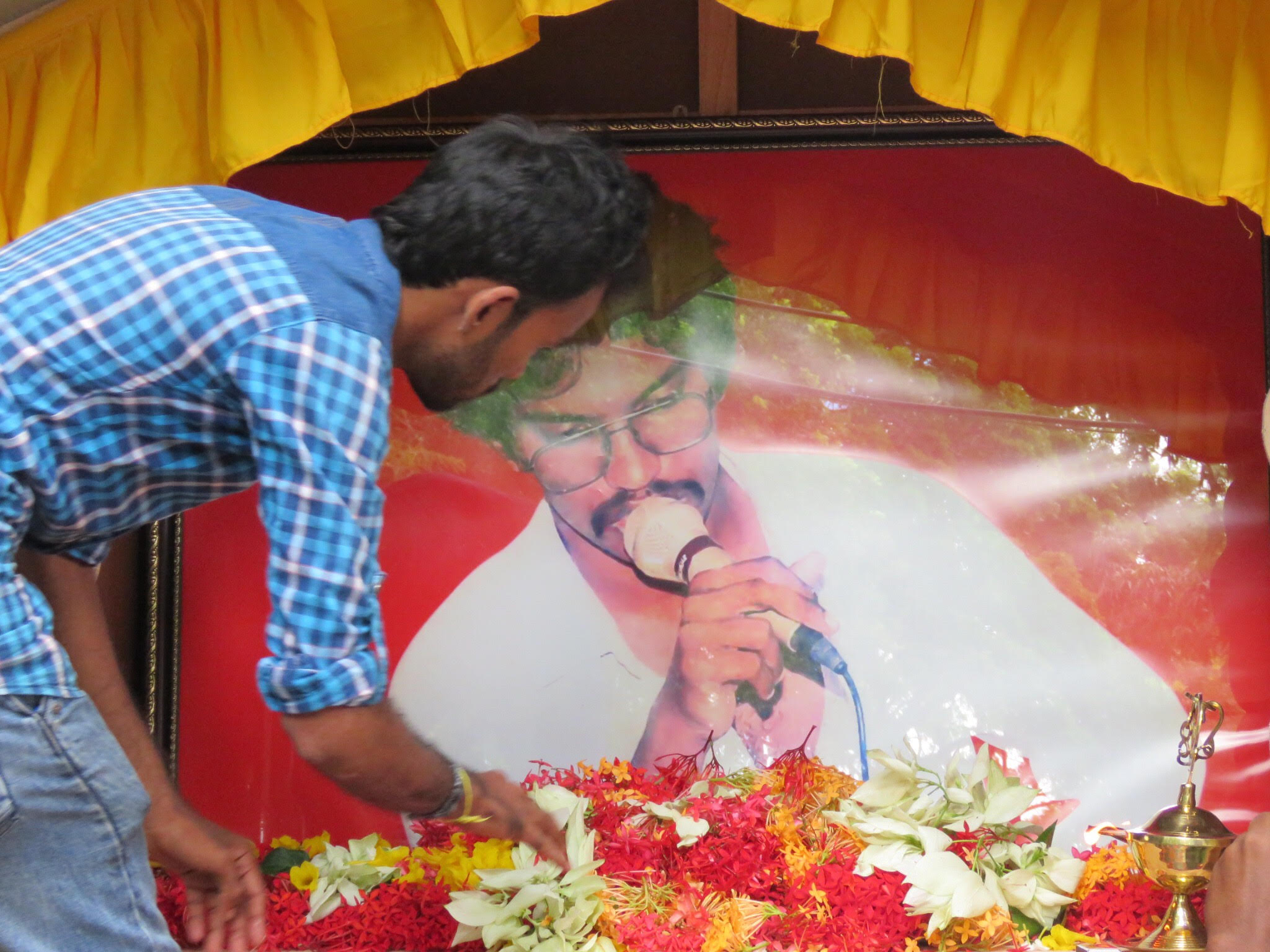 Students at the University of Jaffna today remembered the day Lt Col Thileepan commenced his fast unto death in Nallur on September 30, 1987. 
Laying flowers in his memory, many students and members of staff gathered on the campus grounds to recall his sacrifice 30 years on. 
The grounds were cleared and decorated, and a temporary monument set up, by the university's Student Union.
The event was watched by intelligence personnel, which student union leaders said they had grown accustomed to.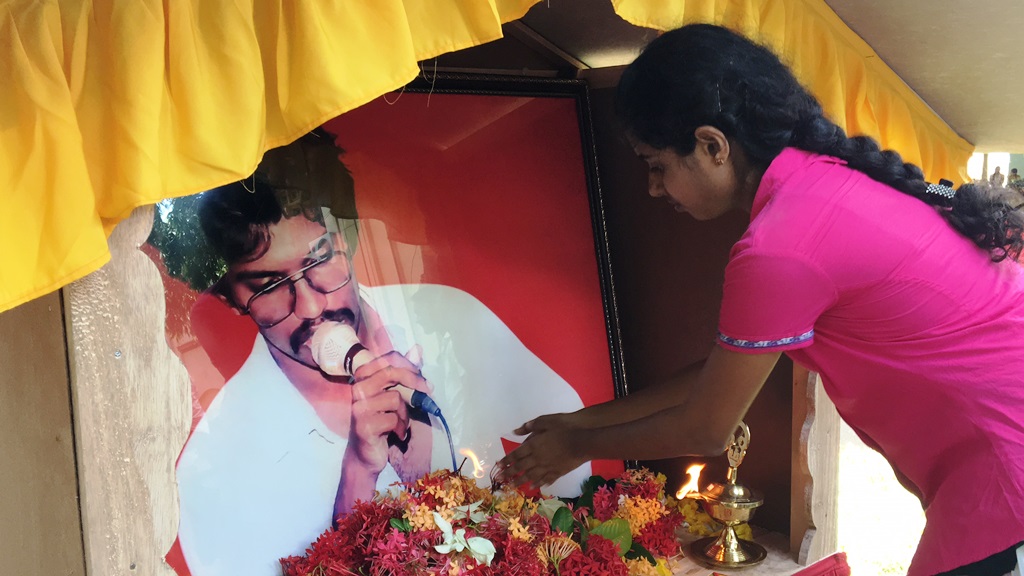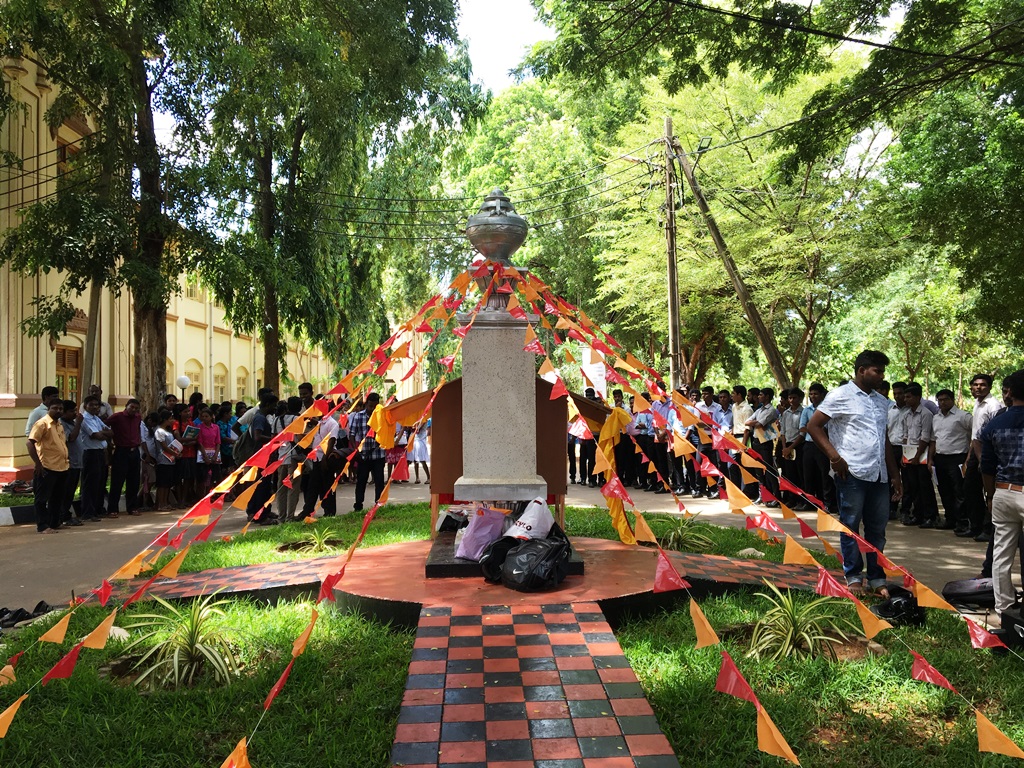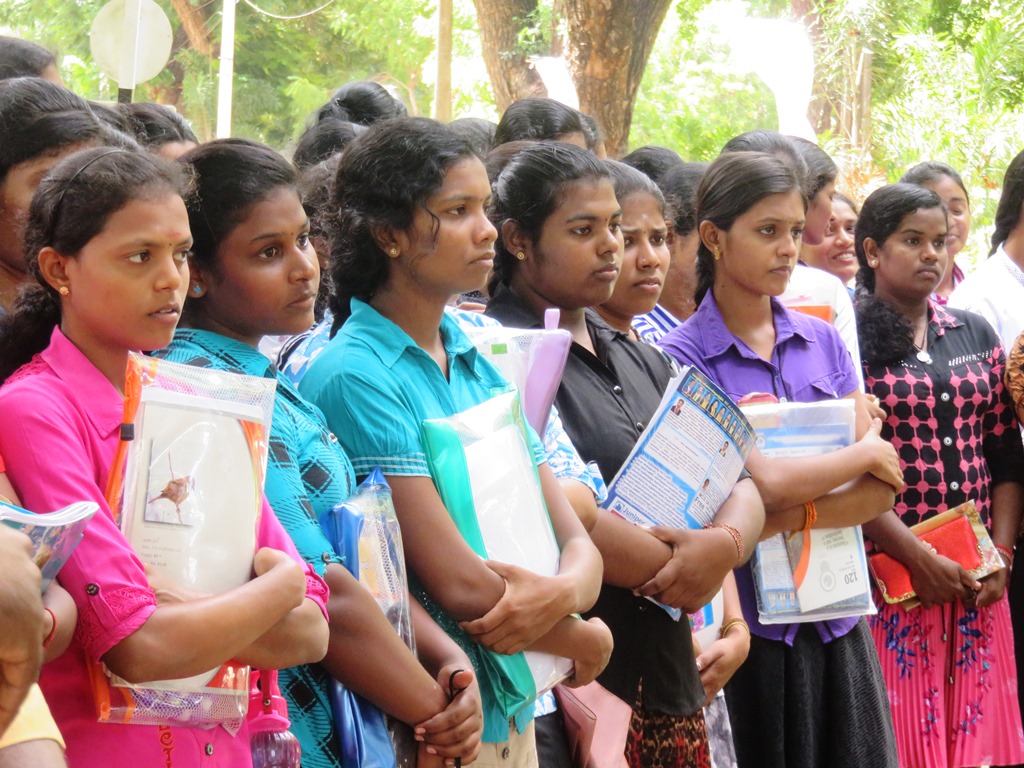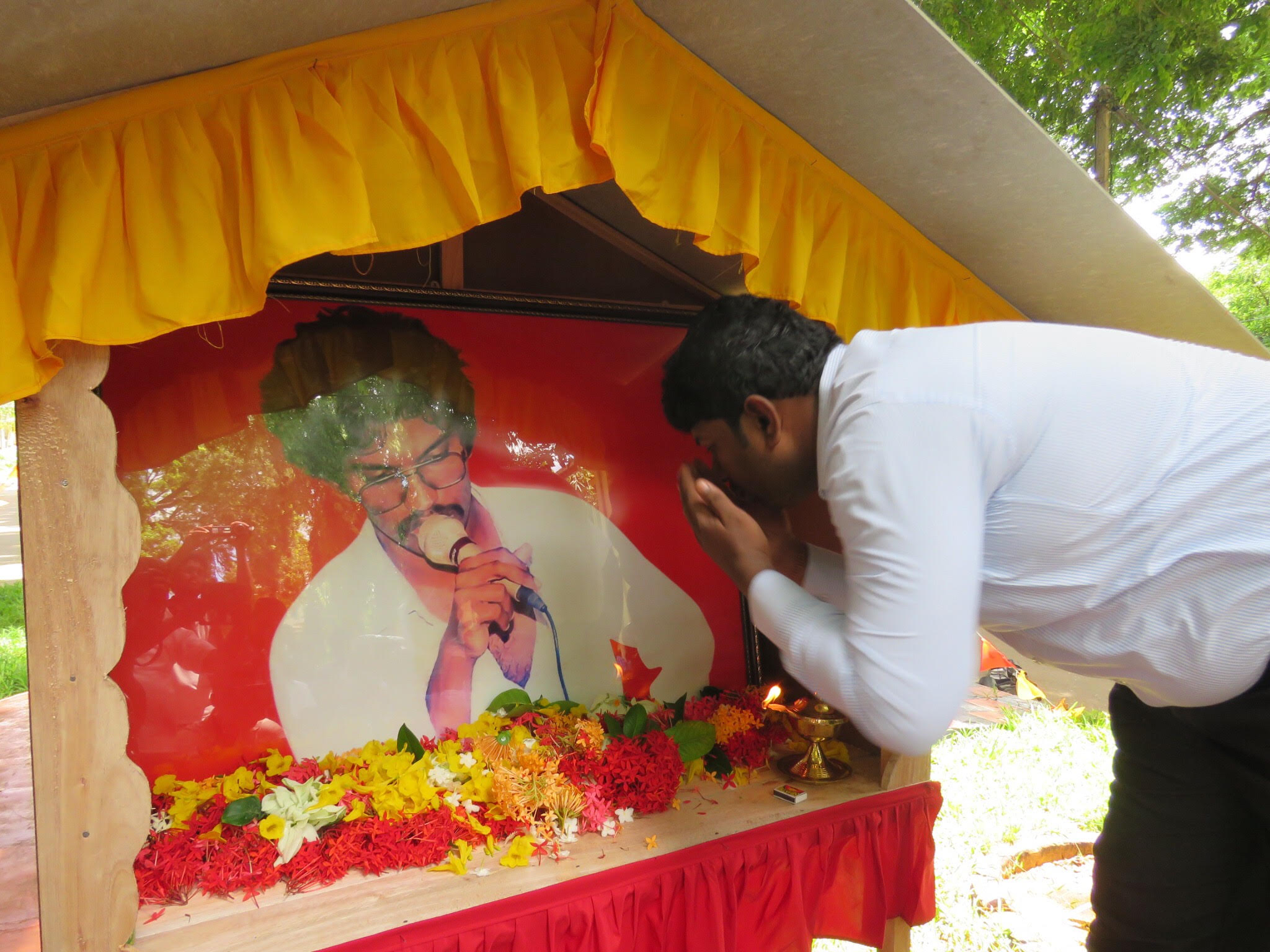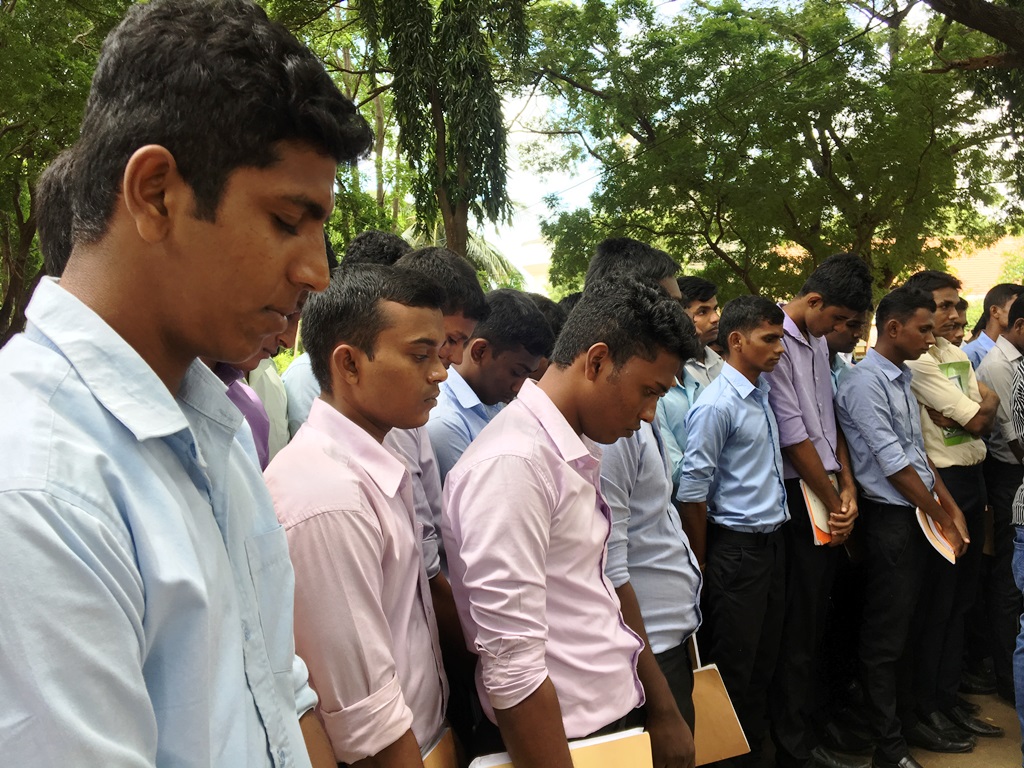 Photographs Mayurapriyan / Shalin