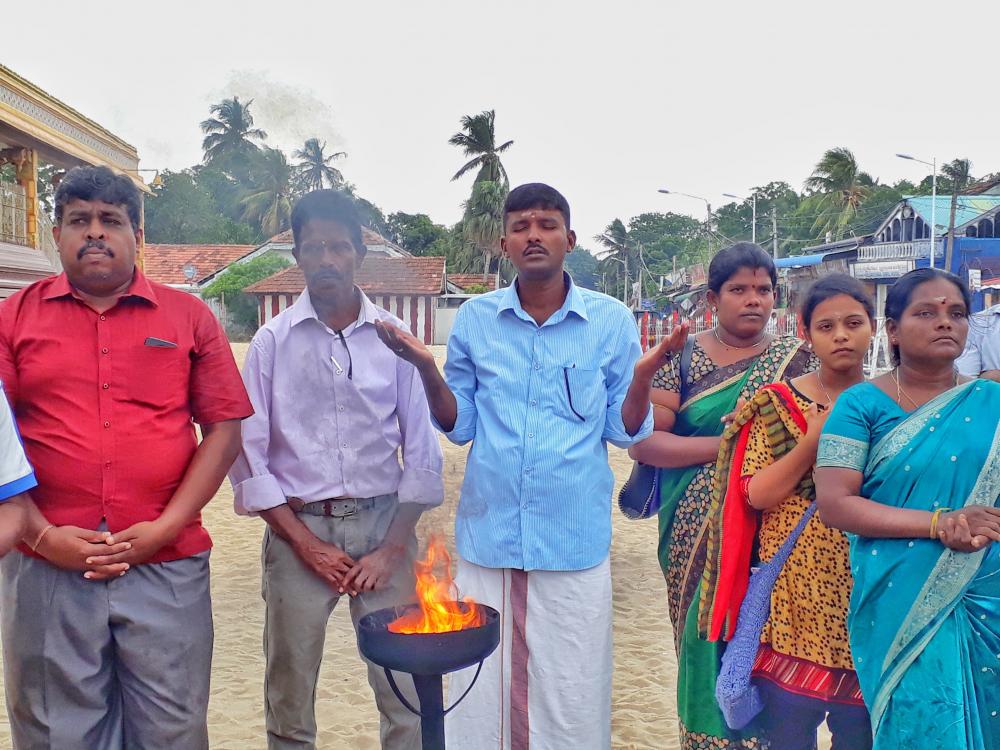 Families of Tamil political prisoners at special prayers for the detainees at Nallur Kandasamy Kovil.
Photo: Hamsan for Tamil Guardian
Tamil civil society and political organisations have called for businesses and institutions to remain closed on Friday, October 13, in solidarity with Tamil political prisoners and their demands.
The organisations said the Tamil people must exert pressure on the Sri Lankan president to urgently resolve the issue of political prisoners, as well as demand the reversal of certain cases back to Tamil districts in line with demands of the political prisoners themselves.
As well as being endorsed by the Jaffna University Student's Union, the signatories of the call for hartal were:
Tamil Civil Society Forum

Jaffna University Teachers Union

Ceylon Teachers Union

National Movement for the Release of Political Prisoners

New Principals of the North-East Union

Jaffna University Labourers Union

Social Science Research Centre

Rural Workers Union

Mass Movement for Social Justice

Action Centre for Tamil People's Rights

Vali North Resettlement and Rehabilitation Committee

Jaffna Economists Union

All Ceylon Saiva Mahasabai

Tamil People's Council

Tamil National People's Front

Eelam People's Revolutionary Liberation Front

New Democratic Marxist-Leninist Party

Democratic People's Liberation Front (PLOTE)

Tamil United Liberation Front