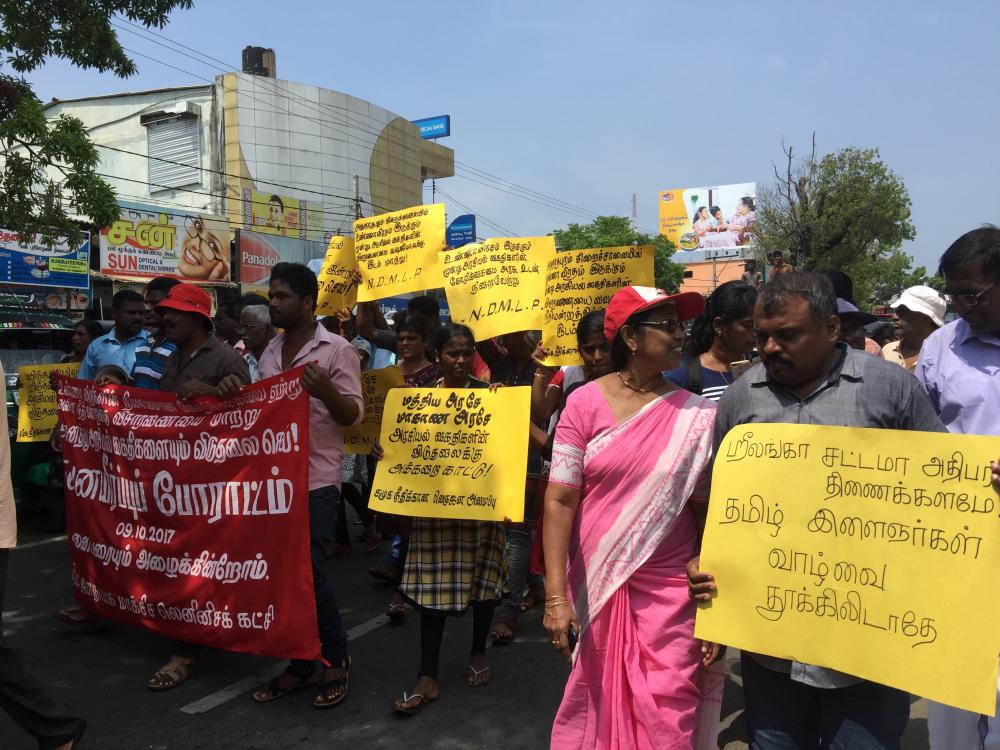 Tamils in Jaffna protested for the release of all political prisoners and called for the Sri Lankan attorney-general to overturn the decision to transfer Tamil detainees' cases from Vavuniya to Anuradhapuram.
The protestors marched through Jaffna town, starting off at the main bus stand, and engaged in a brief road-block on Hospital Road, which led to confrontations with traffic police.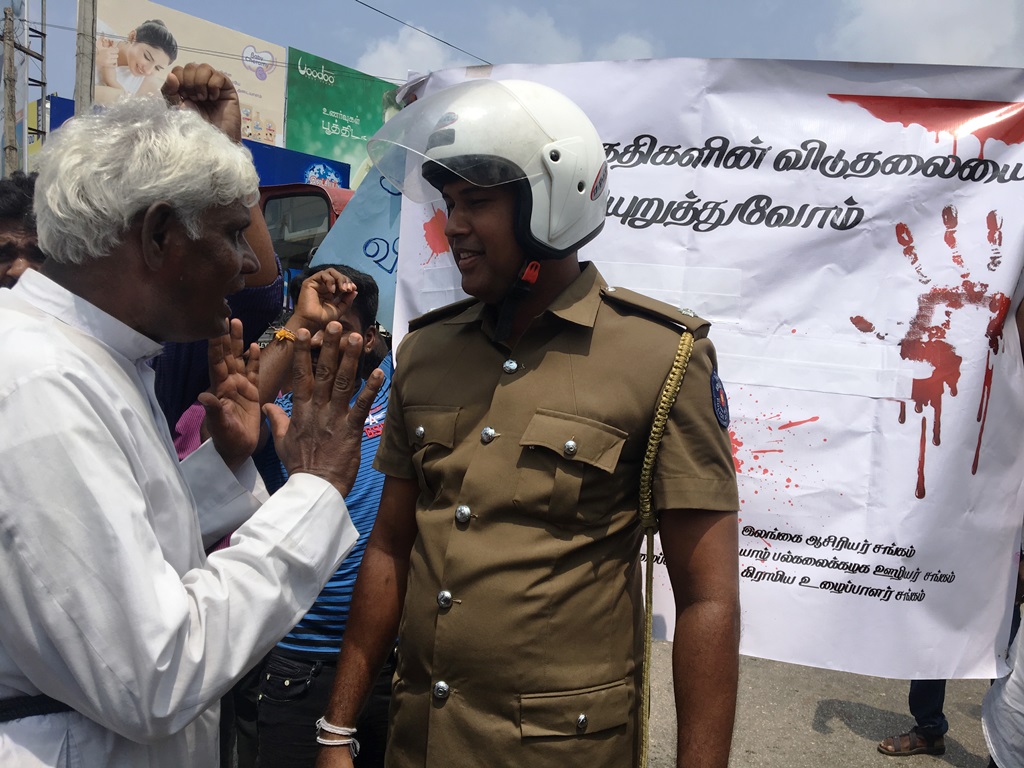 Three Tamil political prisoners that were hunger-striking at Anuradhapura prison were rushed to hospital yesterday following severe deteriorations in their health.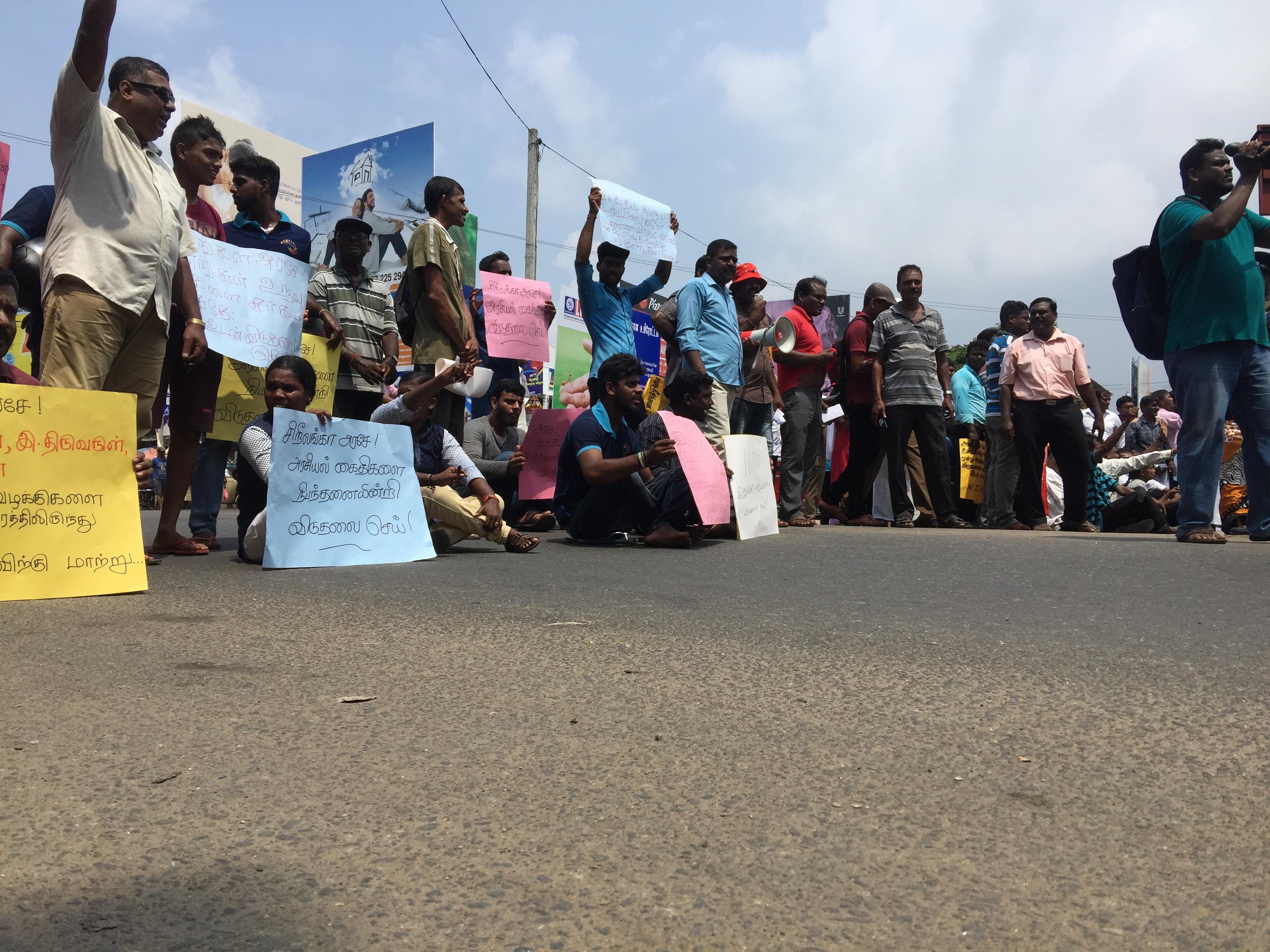 The Sri Lankan attorney-general meanwhile claimed that their cases could not be transferred back to Vavuniya as witnesses faced security threats there.