Updated 22 May 2016 11:00 GMT
 NPC Councillor T Ravikaran pays his respects at the Nandikadal Lagoon
Marking the massacre of tens of thousands of Tamils at the end of the armed conflict in Sri Lanka in May 2009, Tamils across the world and in all districts of the Tamil homeland in the North-East are coming together in commemoration.
 .
May 18 memorial at Jaffna University


Remembrance events are taking place across the North-East amid surveillance by Sri Lankan intelligence and police officers and warnings by government officials not to commemorate the LTTE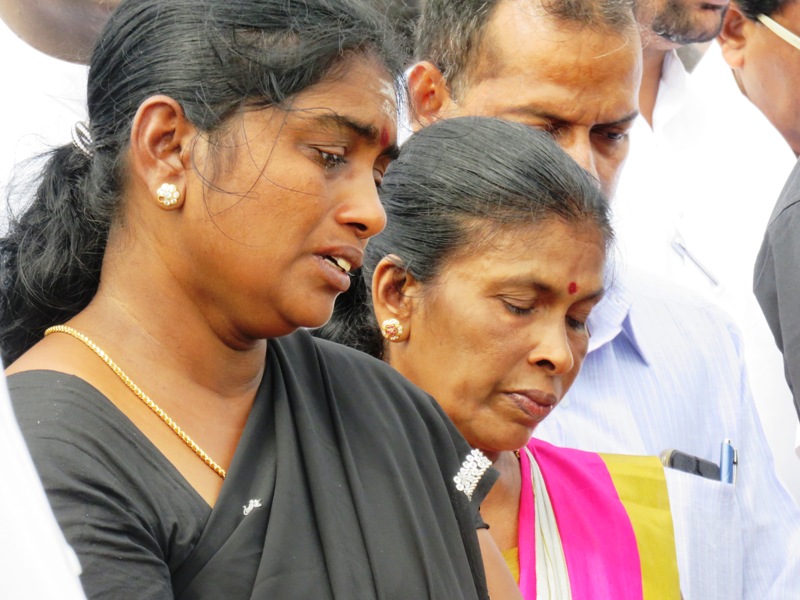 At Mullivaikkal this morning
Local sources told the Tamil Guardian that there was an increased military presence in many areas of the North-East, including at Jaffna University on the A35 towards Mullaithivu.
Related articles:
Enduring resistance - Editorial (18 May 2016)
'May 18 2009 – an unforgettable day in Tamil history' (17 May 2016)
Perpetrators of crimes still enjoy 'total freedom' lament Tamil students (17 May 2016)
May 18 to be marked as 'Reminiscence of Reconciliation' in Colombo (17 May 2016)
Arrests, militarisation and land encroachment on the rise says Tamil Civil Society Forum (16 May 2016)
Mullivaikkal remembrance week marked in Neduntivu and Point Pedro (15 May 2016)


Politicians across the world also released statements of solidarity this week, as memorial events took place across the globe.
Canada

Germany
France
Denmark


Italy
Switzerland
Sweden
Netherlands
Belgium
Norway

Australia - Melbourne and Sydney

Mauritius