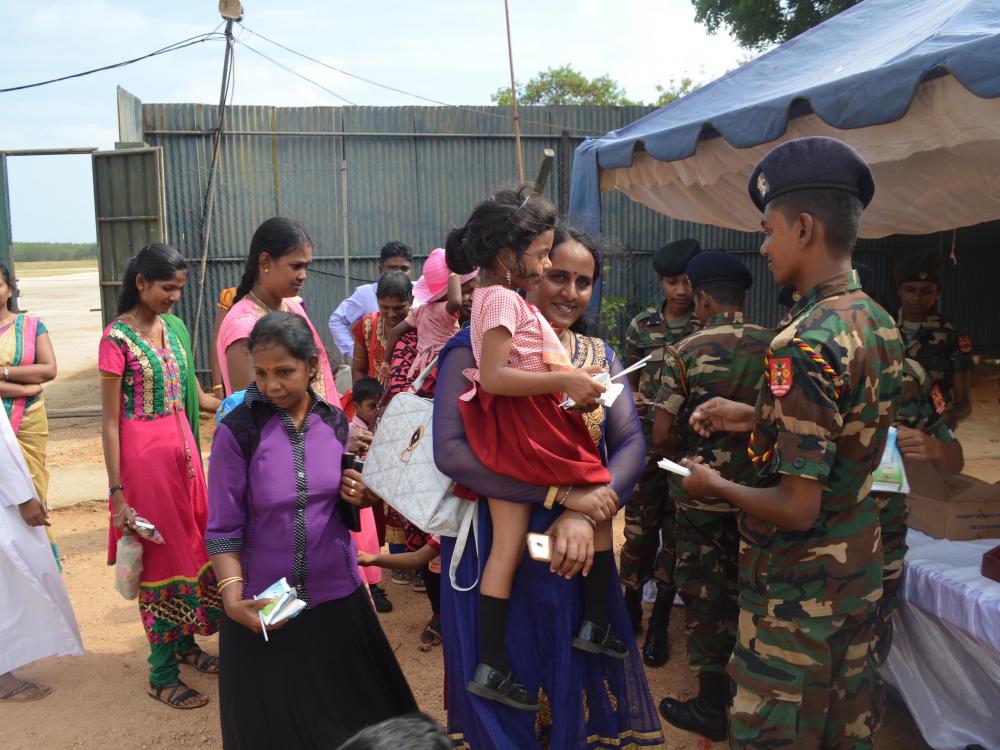 Tamil preschool children were given a tour of Palaly air base by Sri Lankan soldiers on Friday.
The base is inside a high security zone, military-occupied land which is usually inaccessible to locals.
48 children from the Karaveddy Child Jesus Pre-School, along with their parents and 5 members of staff were given the tour.