02 July 2019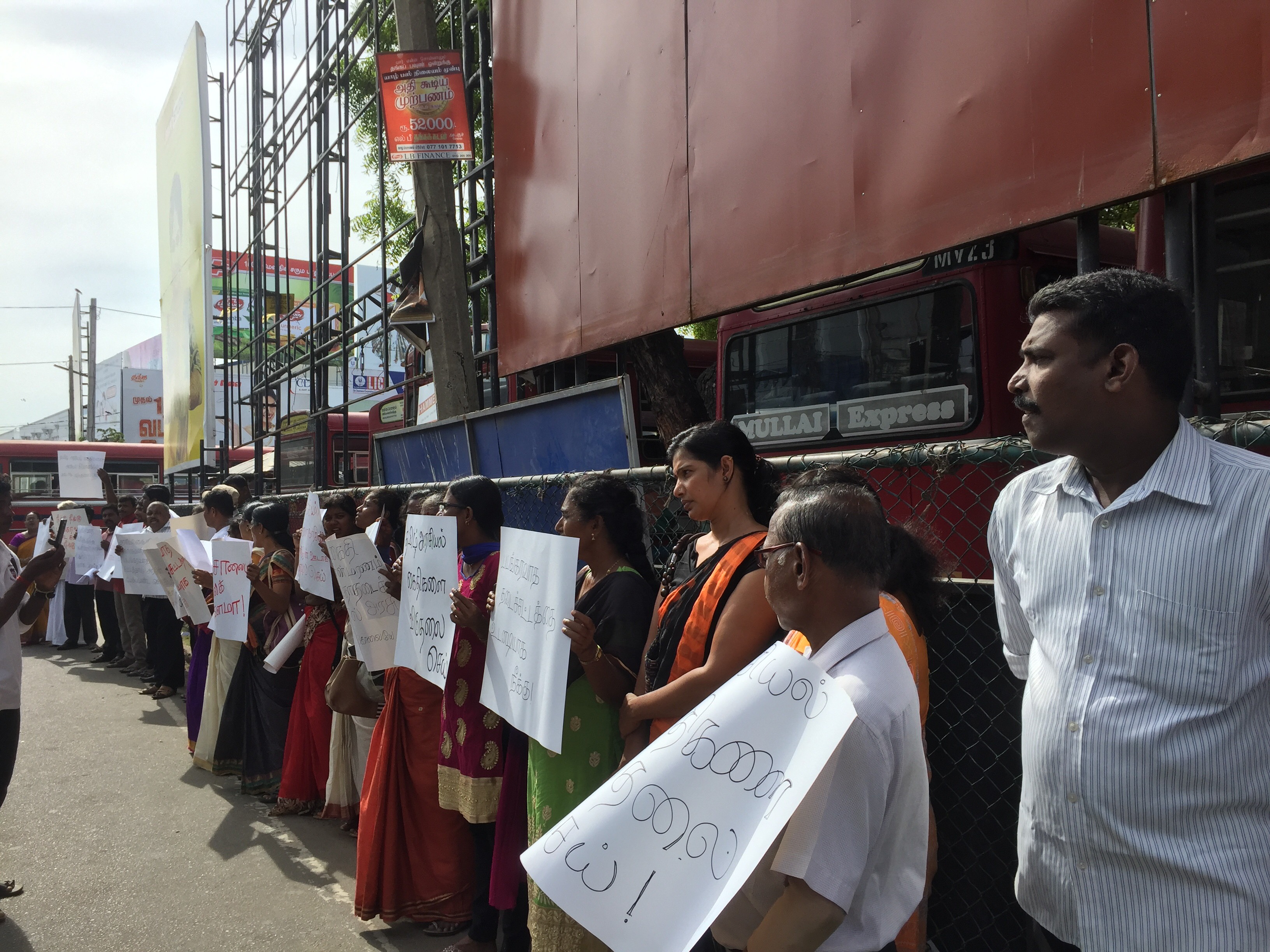 Tamils protested in Jaffna on Tuesday demanding the release of political prisoners, following the death of a detainee last month.
Muthaiya Sahathevan died of illness after 14 years of detention. Despite high profile protests and campaigns across the North-East, and the involvement of Sri Lankan politicians - including the president - the situation of Tamil political prisoners remains unchanged, with the majority in detention without trial or charge.
"The Prevention of Terror Act is killing Tamils," protesters chanted as they called for the unconditional release of political prisoners.
The protest was organised by the Tamil National People's Front.