24 March 2020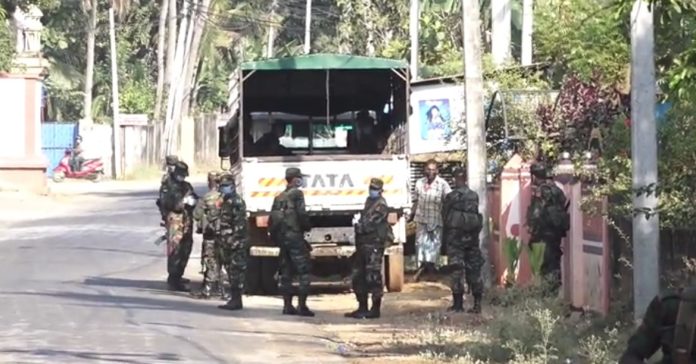 A local from the village of Thavady in the North who tested positive for the coronavirus (COVID-19), has prompted a village-wide lockdown earlier today at around 8:30 am local time.
Full surveillance measures have been implemented by the Sri Lankan military forces with no one allowed to enter or leave the village.
As a precautionary measure, the Thavady-Suthumalai road has been blocked for public use.
Military and army officers, village workers, the divisional secretary, local council members, public health officers and police officers were among those carrying out the surveillance activities.  
The coronavirus curfews and lockdowns recently have incited heightened military presence and have left a lot of the locals very unsettled. Reporters in Vavuniya have said that buses are continuing to run with military security in the North as they are under curfew. 
The government has also been criticised for setting up a plethora of "quarantine centres" in the North East, which has incensed and worried locals.