22 March 2020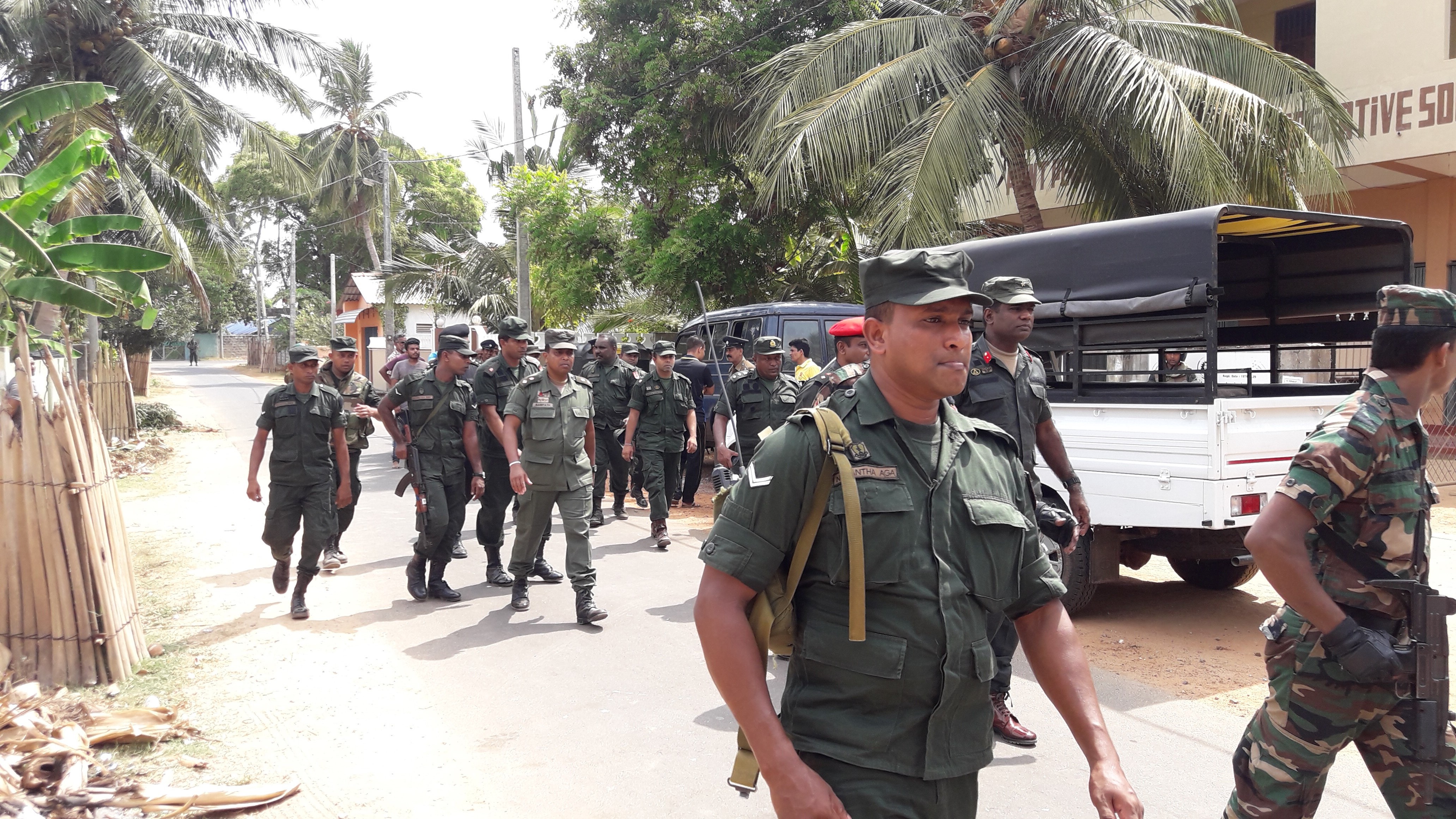 File photograph: Soldiers patrolling in Jaffna, April 2019
Sri Lanka's president Gotabaya Rajapaksa announced that the island wide curfew he put in place this weekend, would be extended across the Northern Province, as security forces arrested hundreds of people for breaking strict curfew conditions.
Update 23 March 20:00 GMT
The A9 road, the main highway connecting Jaffna and the Northern Province with the rest of the island has been closed north of Iratta Periyakulam, Vavuniya. The Mannar road and Vavuniya-Trincomalee road have also been closed, with the Northern Province being isolated with the general public prohibited from entering or leaving.
"Curfew extended till 6 am on 24 March in Mannar, Vavuniya, Mullaitivu, Kilinochchi & Jaffna districts & will reimposed at 2pm on 24/3," tweeted Rajapaksa. "People will not be allowed to travel outside their area of residence until further notice."
The curfew in the Colombo, Puttalam and Gampa districts would also be extended until Tuesday, he added in an earlier tweet.
The extension comes as Sri Lankan authorities announced that some 790 individuals have been arrested for reportedly breaking the police enforced curfew.
156 motor vehicles, including motor bikes and three-wheelers, have also reportedly been seized.