16 August 2018
A Sri Lankan military truck hit and killed a Tamil man riding his motorcycle in Kilinochchi on Wednesday.
The man, identified as a 51-year-old resident of Bharathipuram in Kilinochchi, was reportedly pronounced dead at the site of the collision, at the 155th milestone.
Sri Lankan police are reportedly investigating the incident.
Sri Lankan military vehicles have frequently caused accidents in the North-East, leading to the deaths of several Tamils in the region.
Warning – some readers may find the photograph below distressing and discretion is advised before viewing.
-----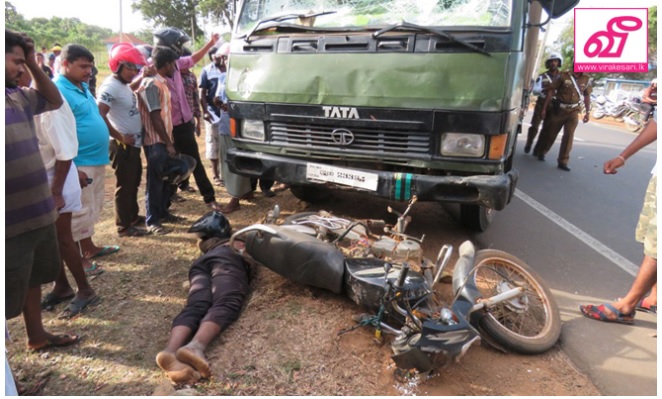 Photograph: Virakesari