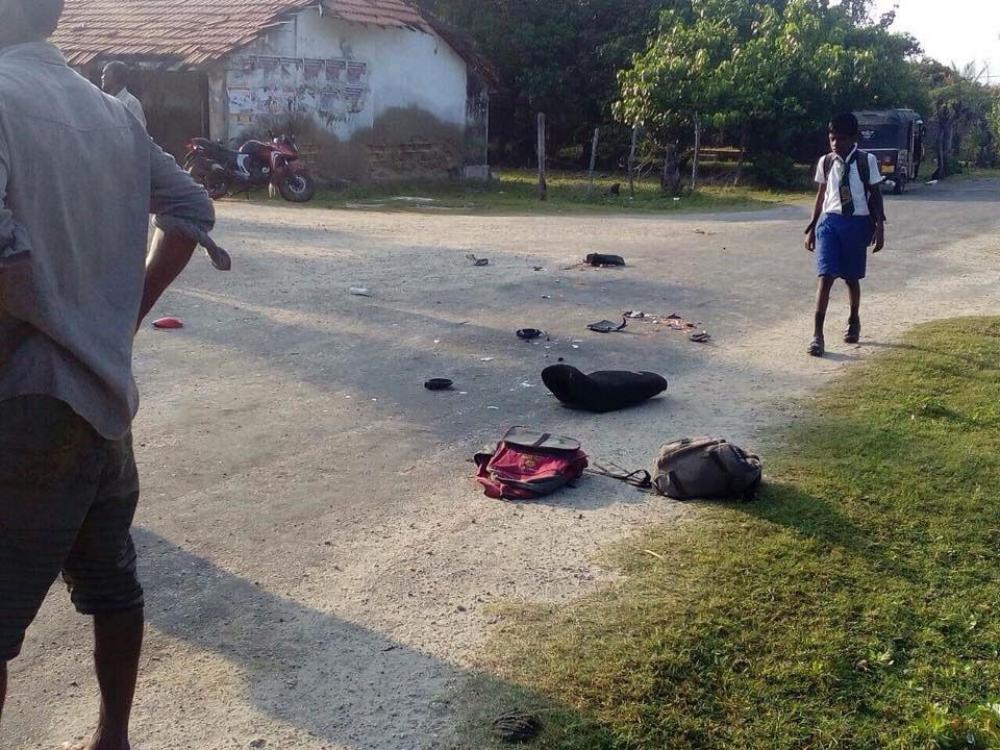 A nine year old girl was killed in Pungudutivu this week by a Sri Lankan navy vehicle following a collision near the local school. 
The victim, Kesana Thirulangam was killed at the scene. Her uncle, whose motorcycle she was travelling on to school, has been admitted to hospital with serious injuries. 
The military vehicle involved in the accident was carrying food to the nearby navy base. 
Police officers have been deployed to the area after residents expressed anger at the navy's presence in the region.