30 June 2017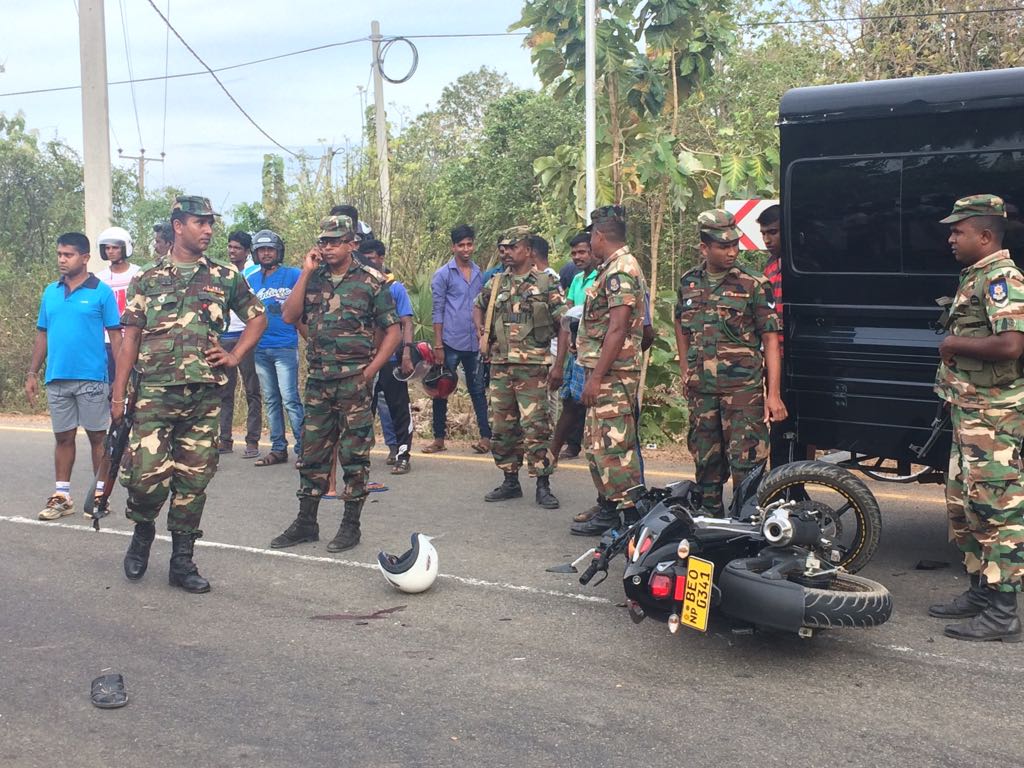 Mullaitivu locals were angered after an accident involving a military vehicle left two Tamil youths injured, last Saturday.
An army truck and motorcycle carrying two Tamils collided near a military camp in Theravil, Mullaitivu. Both young men were injured, one seriously.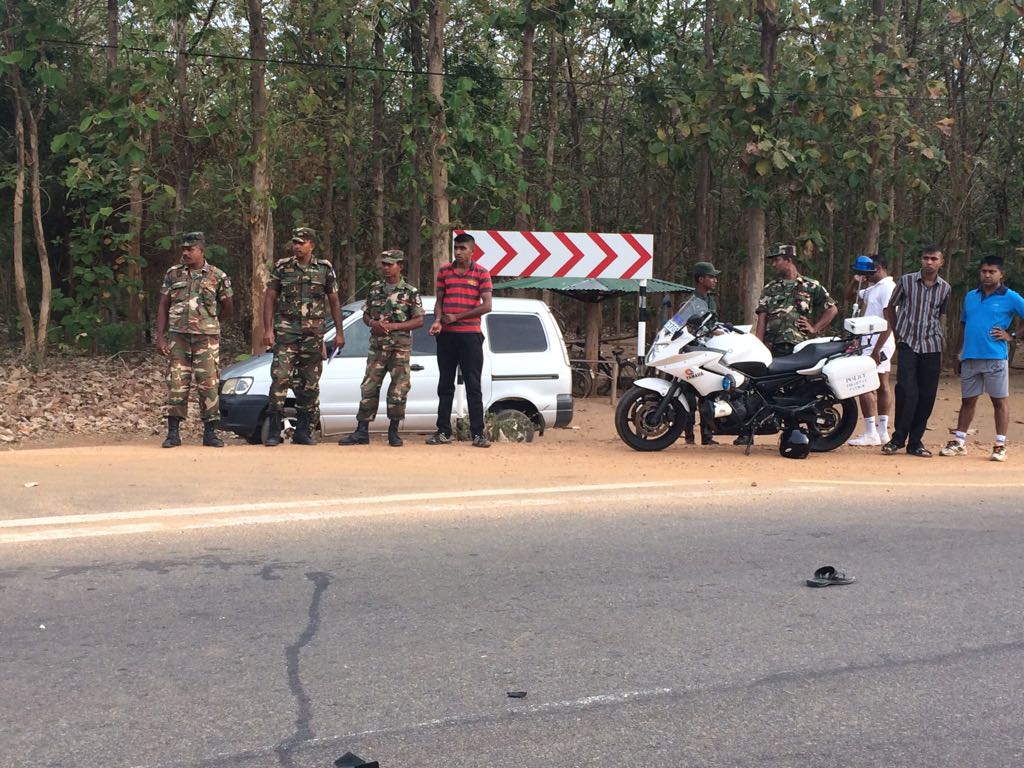 Witnesses were angered when military personnel moved the vehicles before police had assessed the situation, and questioned why an excessive number of armed troops had gathered at the scene.
"Why are all these soldiers here with their guns? Are they here to scare us?" one witness demanded to know.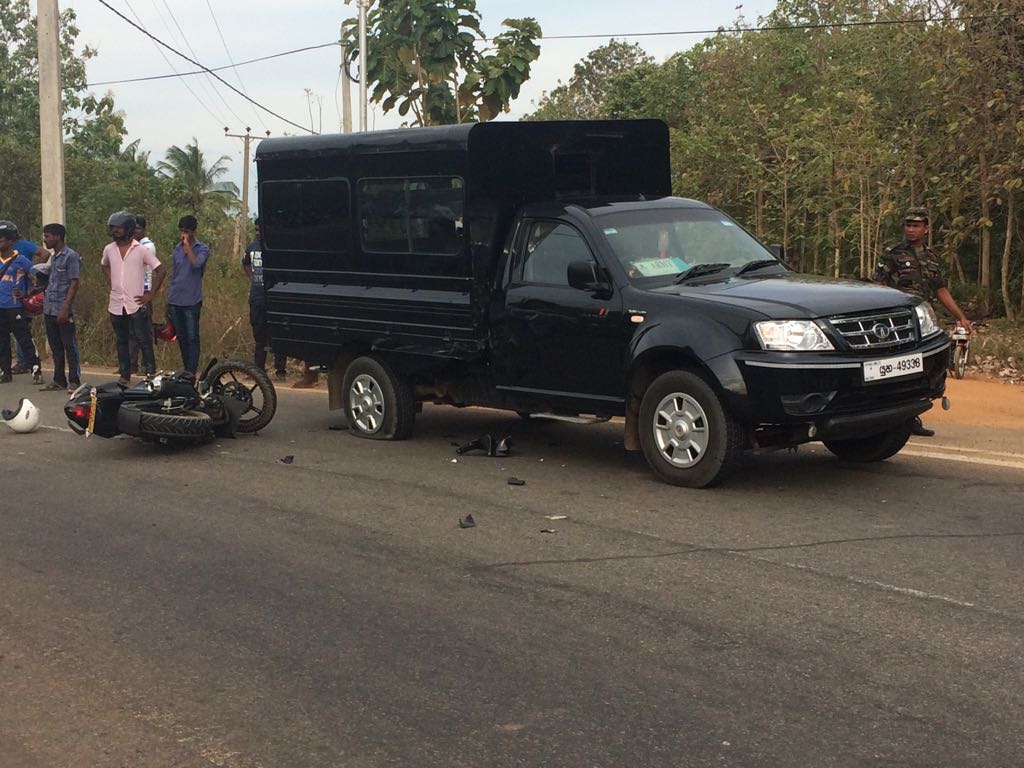 A journalist from the Tamil Guardian at the scene was questioned and told to cease taking photographs by a military officer. Upon identifying as media, the journalist was photographed by plain clothes individuals, at the instruction of the military officer.