31 August 2018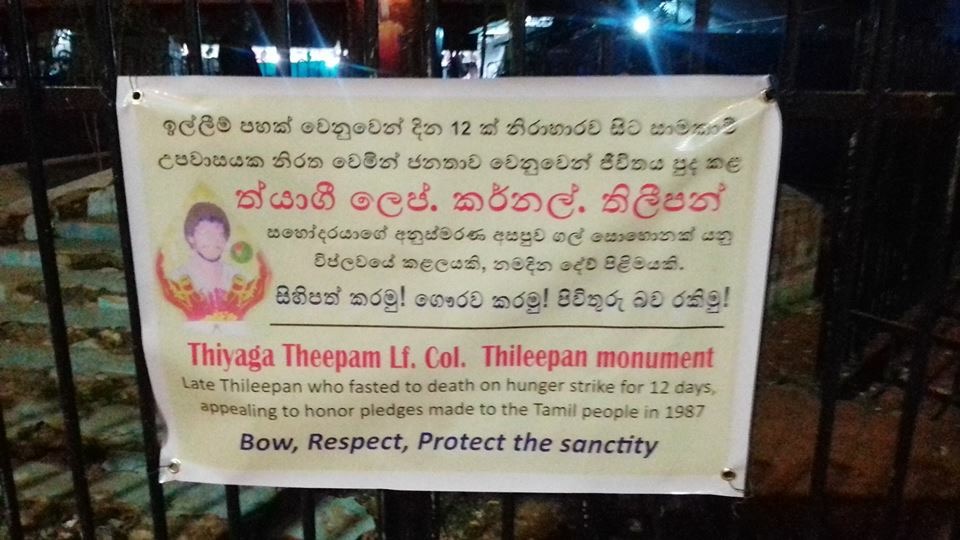 Sri Lankan intelligence officers have removed a banner that was erected at the Thileepan memorial in Jaffna, following a decision by the Jaffna Municipal Council to declare it a "holy site".
The site, located in Nallur, Jaffna, had been destroyed by the Sri Lankan military. Earlier this year, the Jaffna Municipal Council decided that they would renovate it, with plans that the monument will be rebuilt to its former design, which originally included a 23-foot pillar.
This week, photographs of Lt. Col. Thileepan had been placed at the site, alongside a banner in Tamil, English and Sinhala, explaining his 1987 hunger strike. However,  Sri Lankan intelligence personnel had removed the banner early on Thursday morning.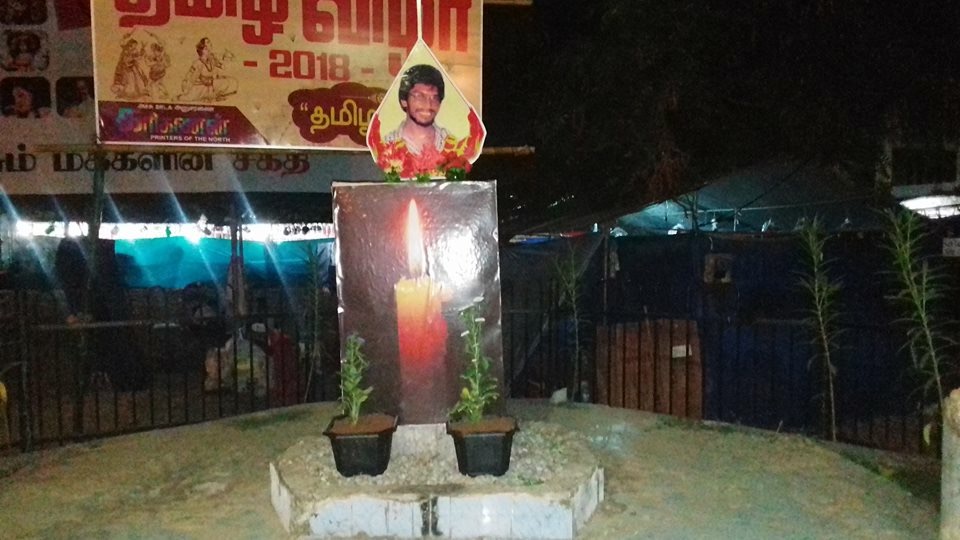 Construction workers  who were putting up a fence around the destroyed memorial were harassed by intelligence officers earlier this month, as security forces attempt to stifle plans to commemorate Lt. Col. Thileepan's fast next month.
Lt. Col. Thileepan, a political wing leader of the LTTE fasted to death, appealing to the Indian government to honour pledges made to the Tamil people. He died on 26 September 1987 while on hunger strike.