09 August 2018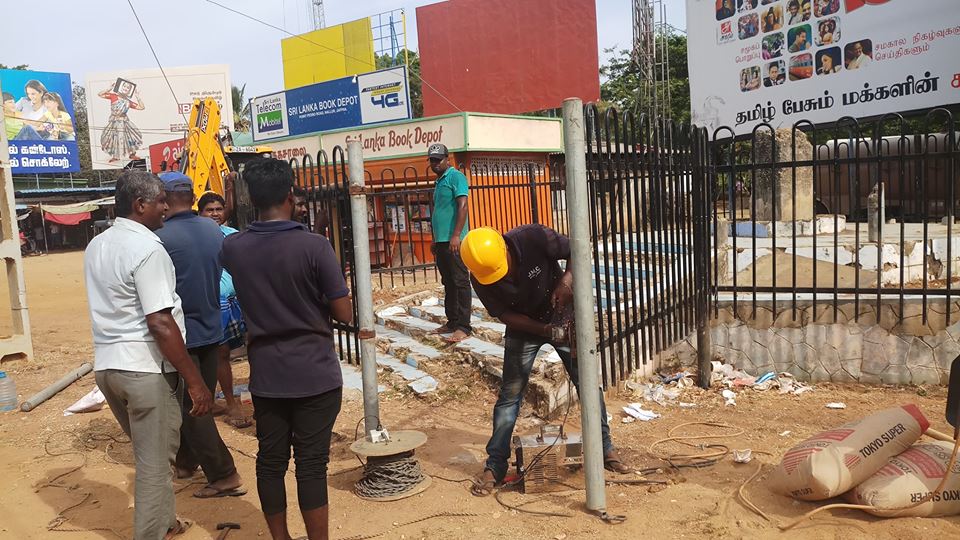 Jaffna's Municipal Council has restored the barrier which used to surround the memorial built for the Lt Col. Thileepan in Nallur, Jaffna. 
The Sri Lankan army previously destroyed the barrier, which was built to protect the monument from damage. 
Following this locals reported that the site was poorly maintained and frequently used with little care by traders at Nallur temple festivals.
TNPF member within the Council, V Parthipan was instrumental in advocating for the barrier to be replaced before this year's Nallur festival on August 16.