04 April 2018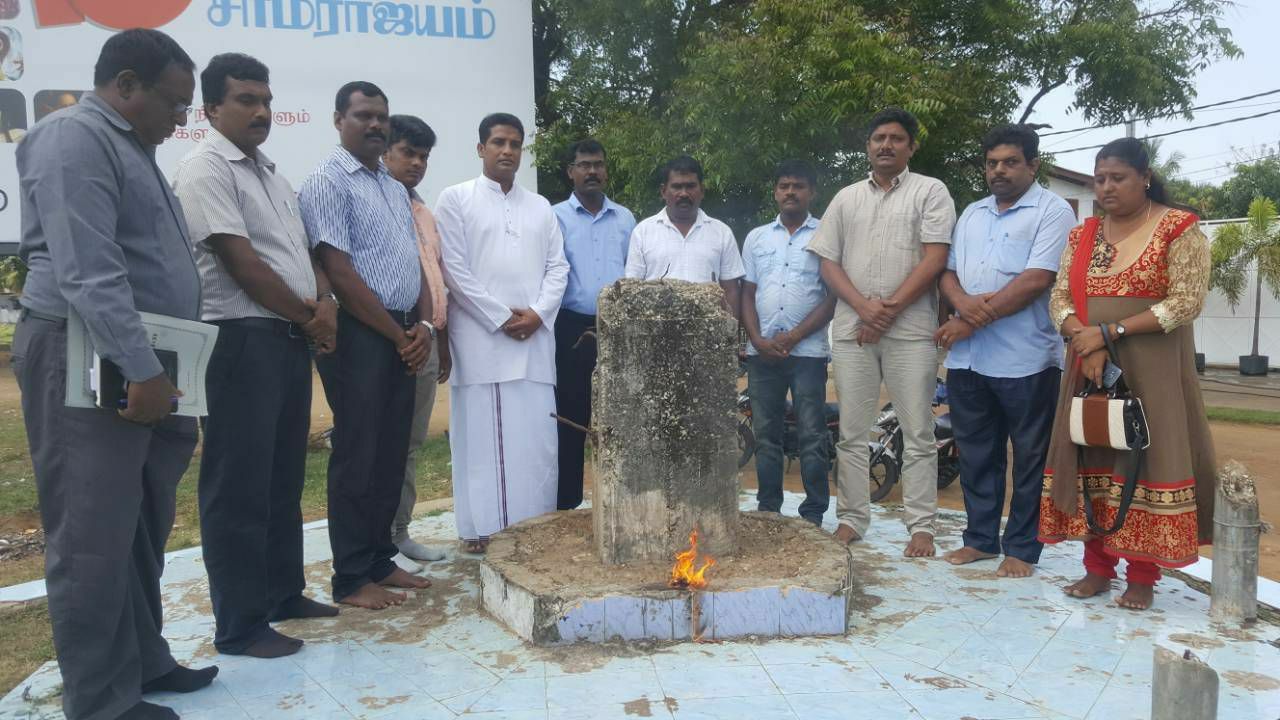 The Jaffna Mayor and members of the Municipal Council surveyed the destroyed monument to Thileepan in Nallur today, with plans to have it restored to its former glory by September this year.
Mayor Emmanuel Arnold and members of the council have said the monument will be rebuilt to its former design, which included a 23 foot pillar.
The monument is planned for reopening by September this year to mark Thileepan's remembrance week.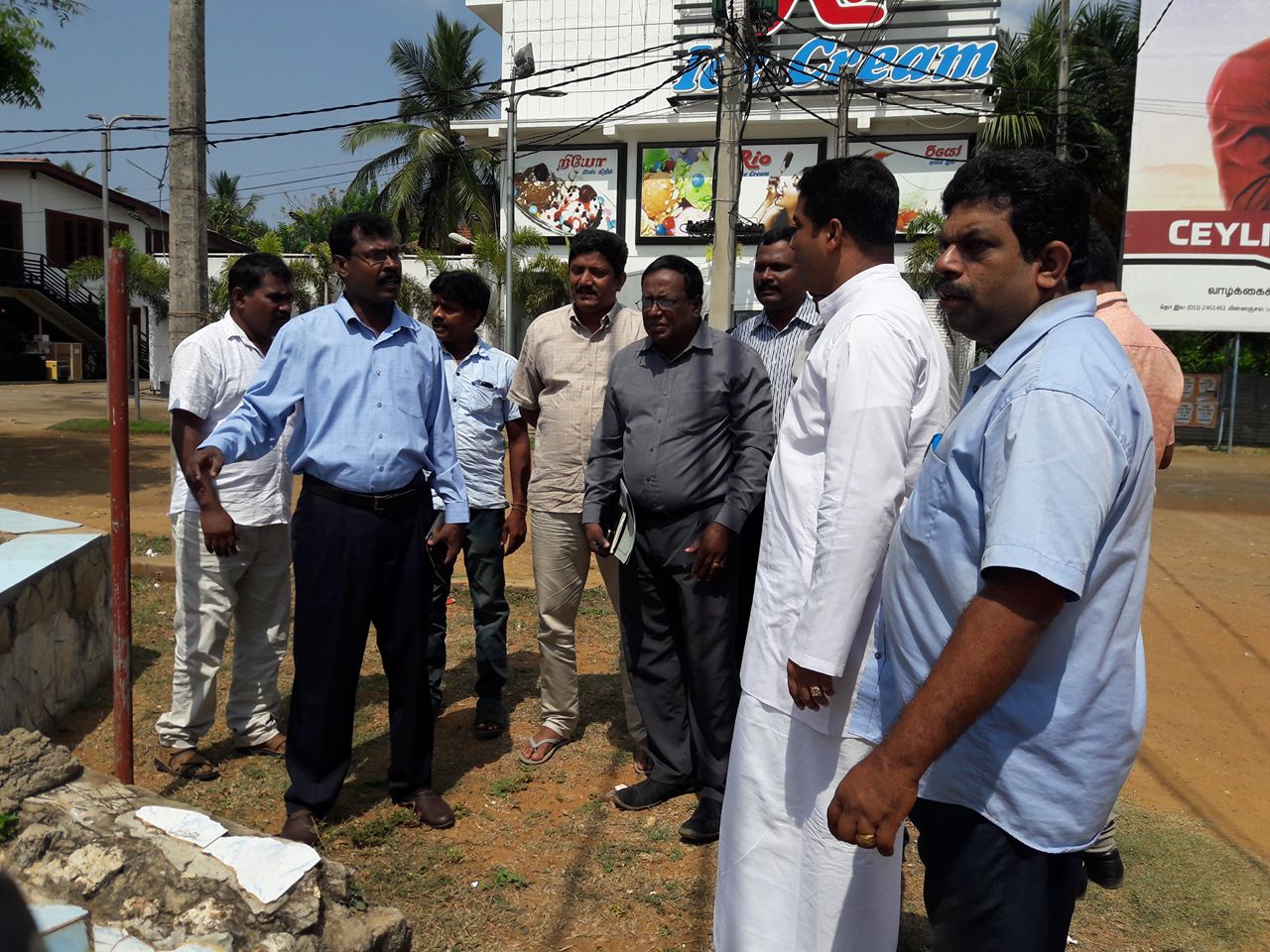 Lt. Col. Thileepan, a political wing leader of the LTTE fasted to death, appealing to the Indian government to honour pledges made to the Tamil people. He died on 26 September 1987 while on hunger strike.