17 July 2019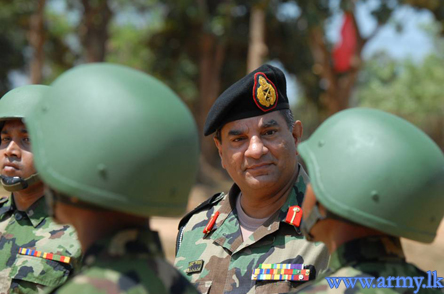 General Jagath Jayasuriya, Sri Lanka's former army chief, has called for military rule in Sri Lanka to resolve the "situation after April 21", the Easter Sunday Bombing. 
Jayasuriya was the commander of the Vanni Security Forces during the final stages of the war. He is accused of overseeing stands, Sri Lankan units bombing hospitals, as well as the execution and torture of surrendees and disappeared civilians amongst a litany of human rights abuses against Tamil civilians.
In August 2017 he fled his post as Sri Lanka's ambassador to Brazil, Colombia, Peru, Chile, Argentina and Suriname after four lawsuits were filed against him by the International Truth and Justice Project and local partners for his alleged role in war crimes and crimes against humanity. Authorities in two countries, Brazil and Chile, acknowledged there was jurisdiction.
Read more here: Sri Lanka's ambassador to Brazil flees country over war crimes lawsuits
Jayasuriya blamed the Easter bombings on "Islamic extremists" and maintains that "this problem wouldn't raise if there was a military leader".
He further praised the consolidation of the country's business ventures in the hands of "the Sinhala nation, which is 70% of the population". In the aftermath of the bombings, Sri Lanka has witnessed a resurgence of violence against Muslim-owned businesses, with Buddhist leadership calling for a boycott of these shops.
Read more here: Prominent Sri Lankan monk calls for boycott of Muslim shops and stoning of doctor