13 June 2019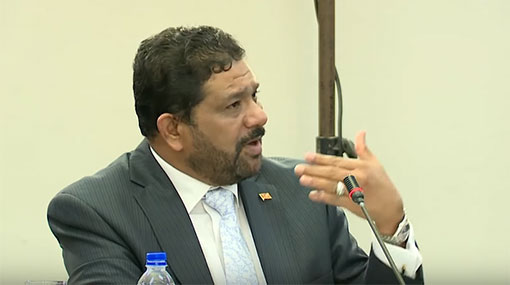 The Easter Sunday bombers were funded by Sri Lankan state intelligence services, Azath Salley, a Muslim governor who resigned earlier this month. 
Testifying before the Parliamentary Select Committee (PSC), Salley was quoted by AFP as saying, "The defence ministry paid the Thowheeth Jama'ath. The police worked closely with the Thowheeth Jama'ath." 
"The former government of Mahinda Rajapakse in office until 2015 funded Thowheeth Jama'ath through military intelligence, a practice continued by the new administration," he added. 
The now banned group, National Thowheeth Jama'ath, was instrumental in the attacks. 
Salley said he had warned top defence officials a week before the bombings of the Islamist extremist activities taking place. 
"If the police had taken action on the information I provided at the time, we would have been able to avoid this disaster," he said.