15 October 2017
A Tamil woman that has been searching for her disappeared family members died from a heart-attack on Saturday.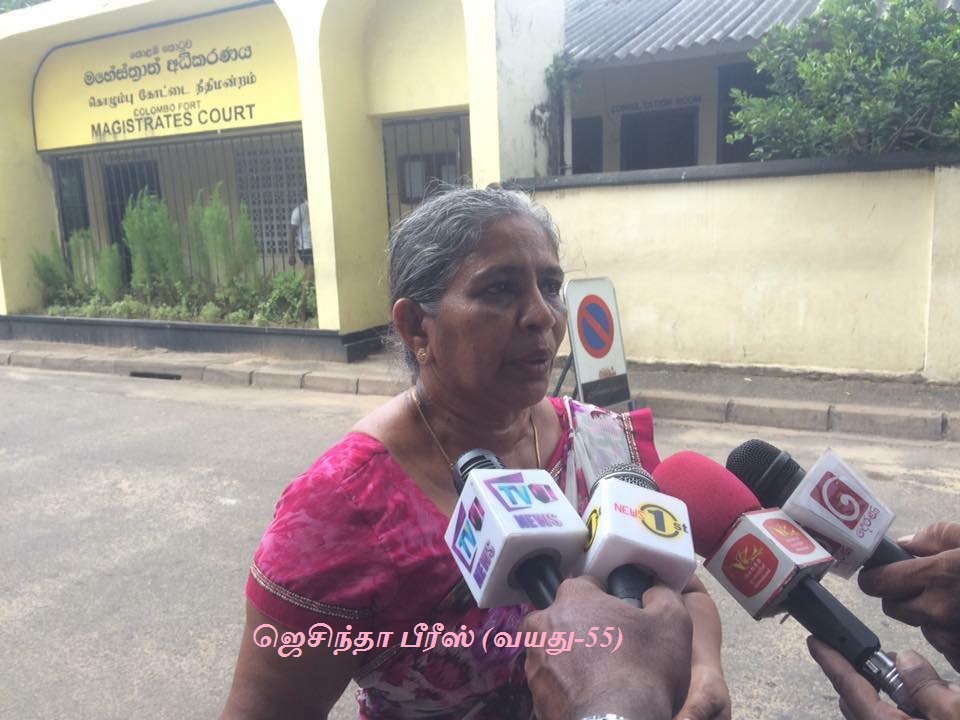 55-year-old Jesintha Peiris is the seventh protester to die since families of the disappeared began protesting, eight months ago.
She was searching for her son Rosanly Leon and husband Amalan Leon, all from Mannar, who were abducted by white van in Colombo in 2008.
Despite ill health, Mrs Peiris had been travelling often to Colombo to attend the trials looking into the discovery of 12 identity cards found in a secret camp run by the Sri Lankan Navy.
Rosanly and Amalan Leon's identity cards were among those found.
Families of the disappeared have been protesting in Kilinochchi and other locations for almost 250 days.