24 March 2018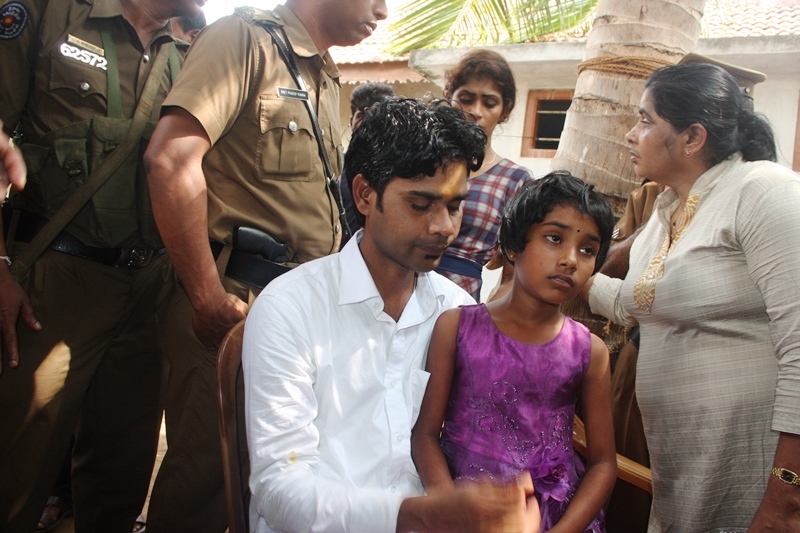 The chief minister of the northern province, C V Wigneswaran this week urged the Sri Lankan president, Maithripala Sirisena to release a Tamil political prisoner, whose wife died this month, leaving their children without a present parent. 
"Considering the age of the hapless children Your Excellency could use your discretion to grant pardon to the prisoner on humanitarian grounds," Mr Wigneswaran wrote in a letter.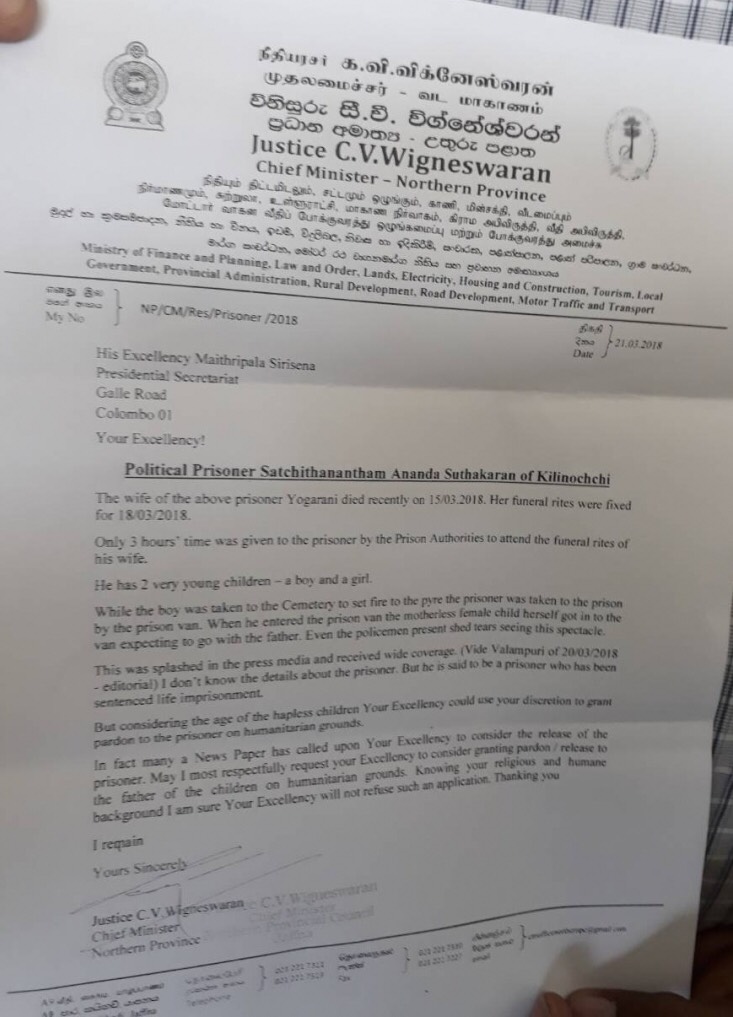 The two children, a boy and a girl, also wrote a letter asking the president to pardon their father, Satchithanantham Anandasuthakaran from Kilinochchi, following the funeral of their mother on Sunday.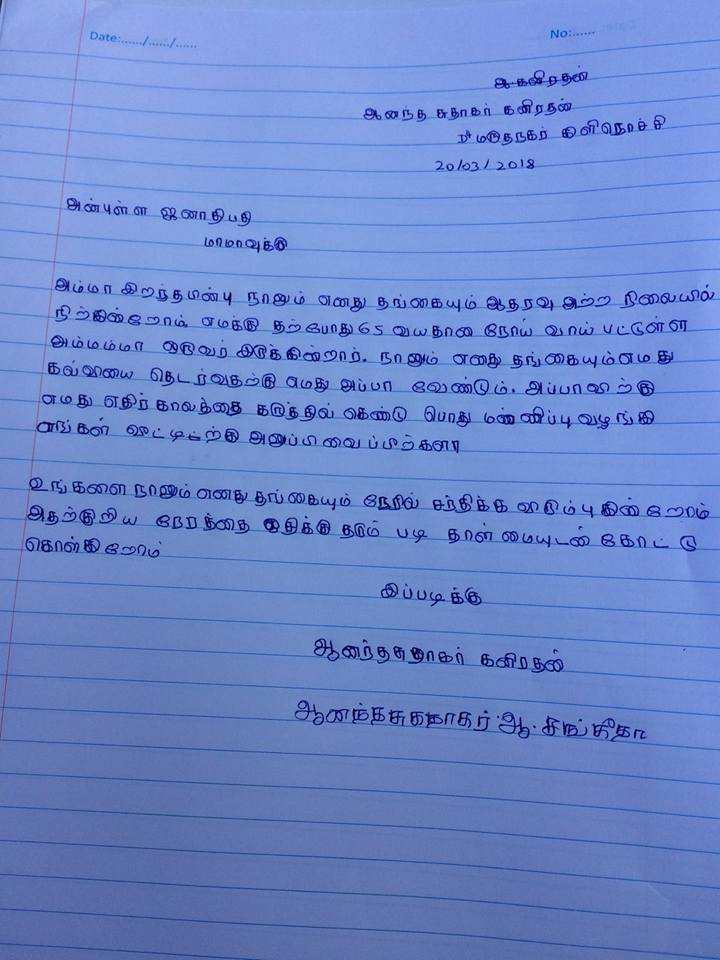 Mr Anandasuthakaran was given only three hours to attend the funeral of his wife and see his children. His young son, Kanirathan performed the last rites.