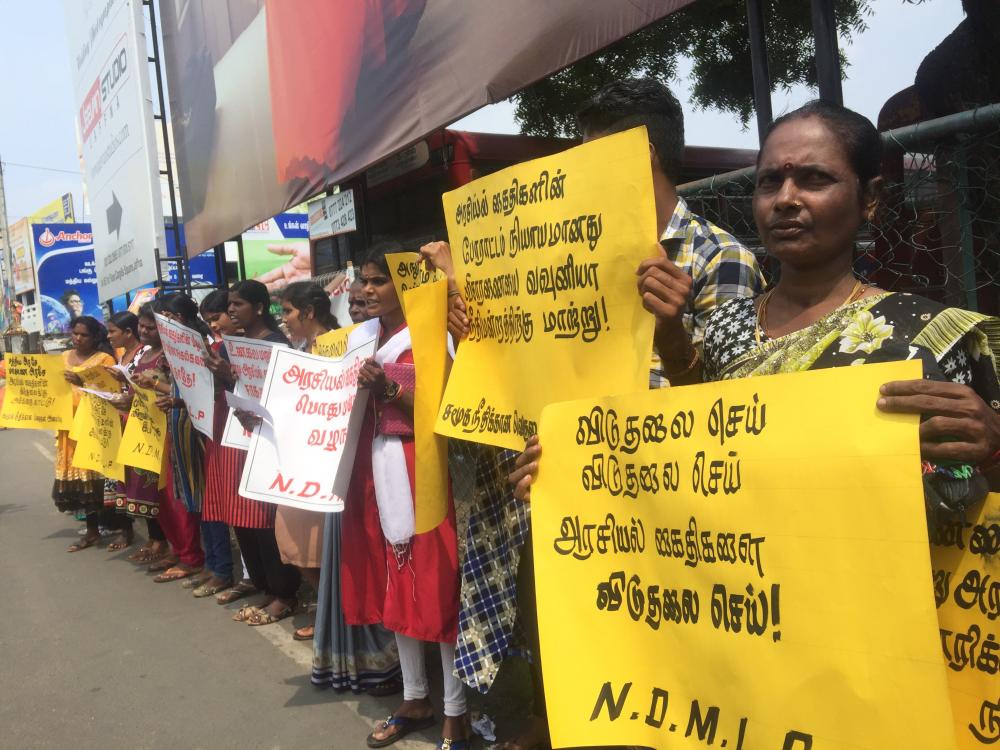 Campaigns in support of the hunger-striking Tamil political prisoners continue in the North-East, as Jaffna residents protested in town on Tuesday.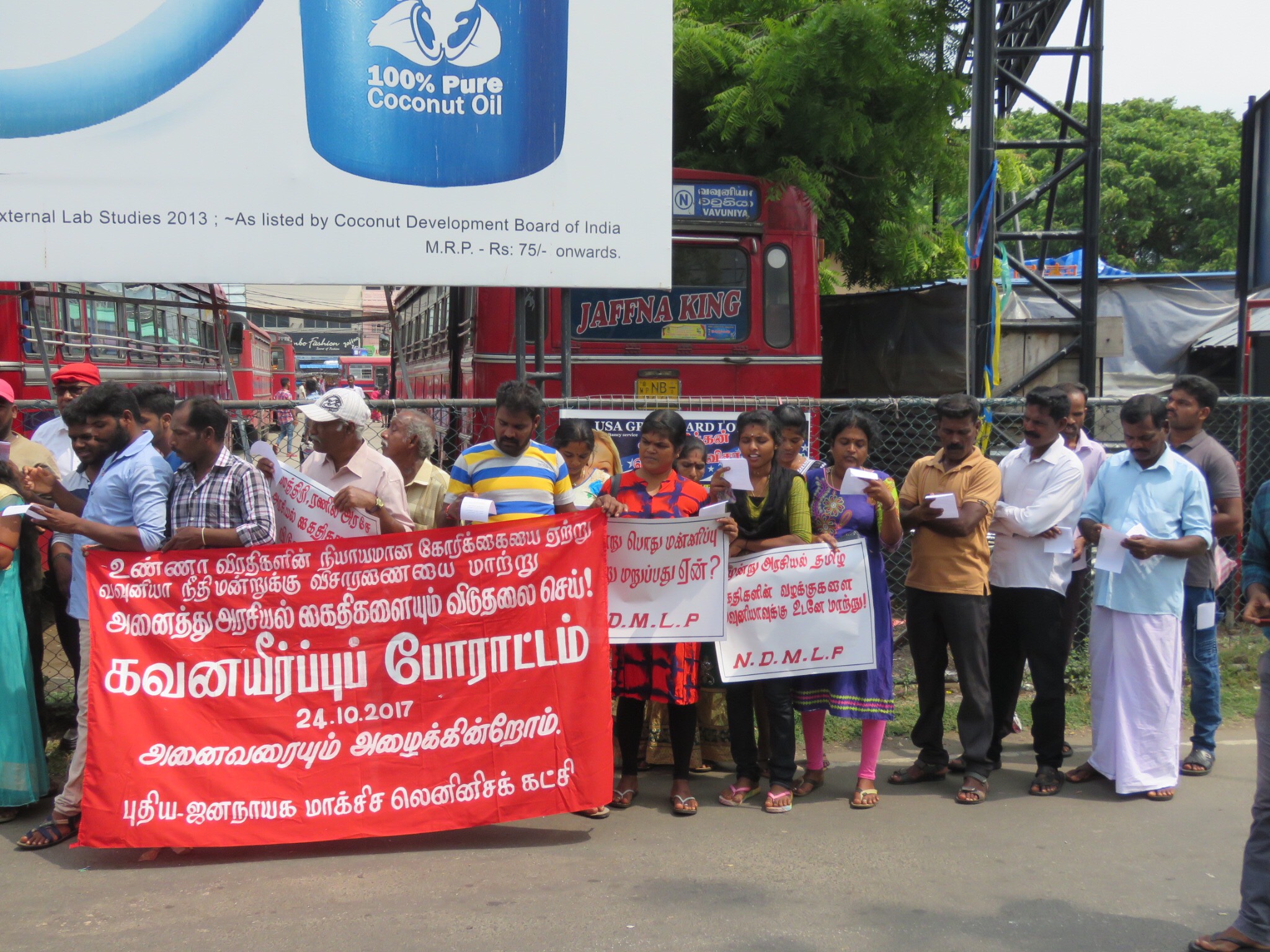 Three detainees at Anuradhapura prison have now been hunger-striking for a month, demanding that their cases be kept in Vavuniya High Court, rather than be transferred to Anuradhapura.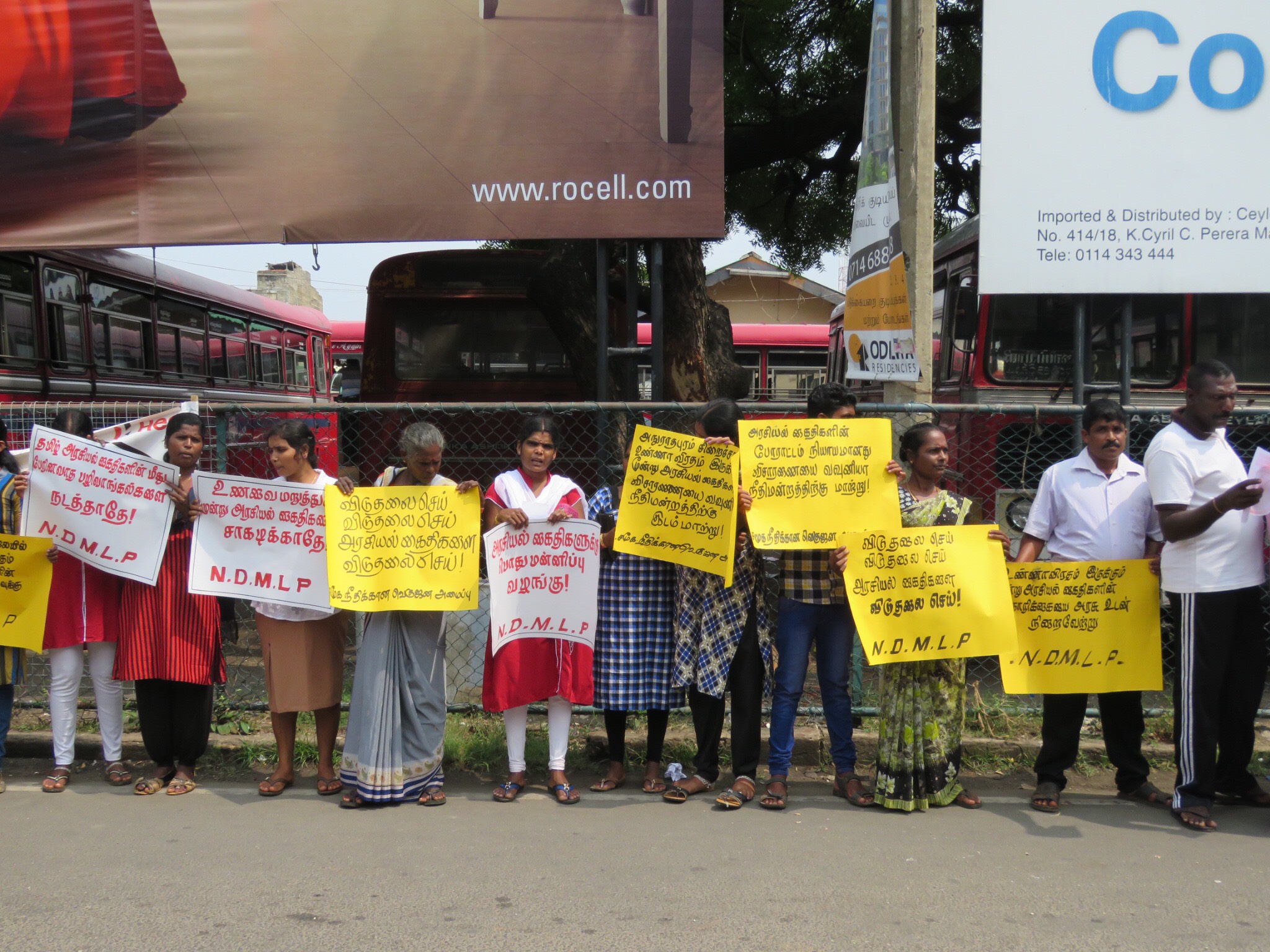 Protestors in Jaffna gathered outside the central bus station calling for the detainees' demands to be addressed.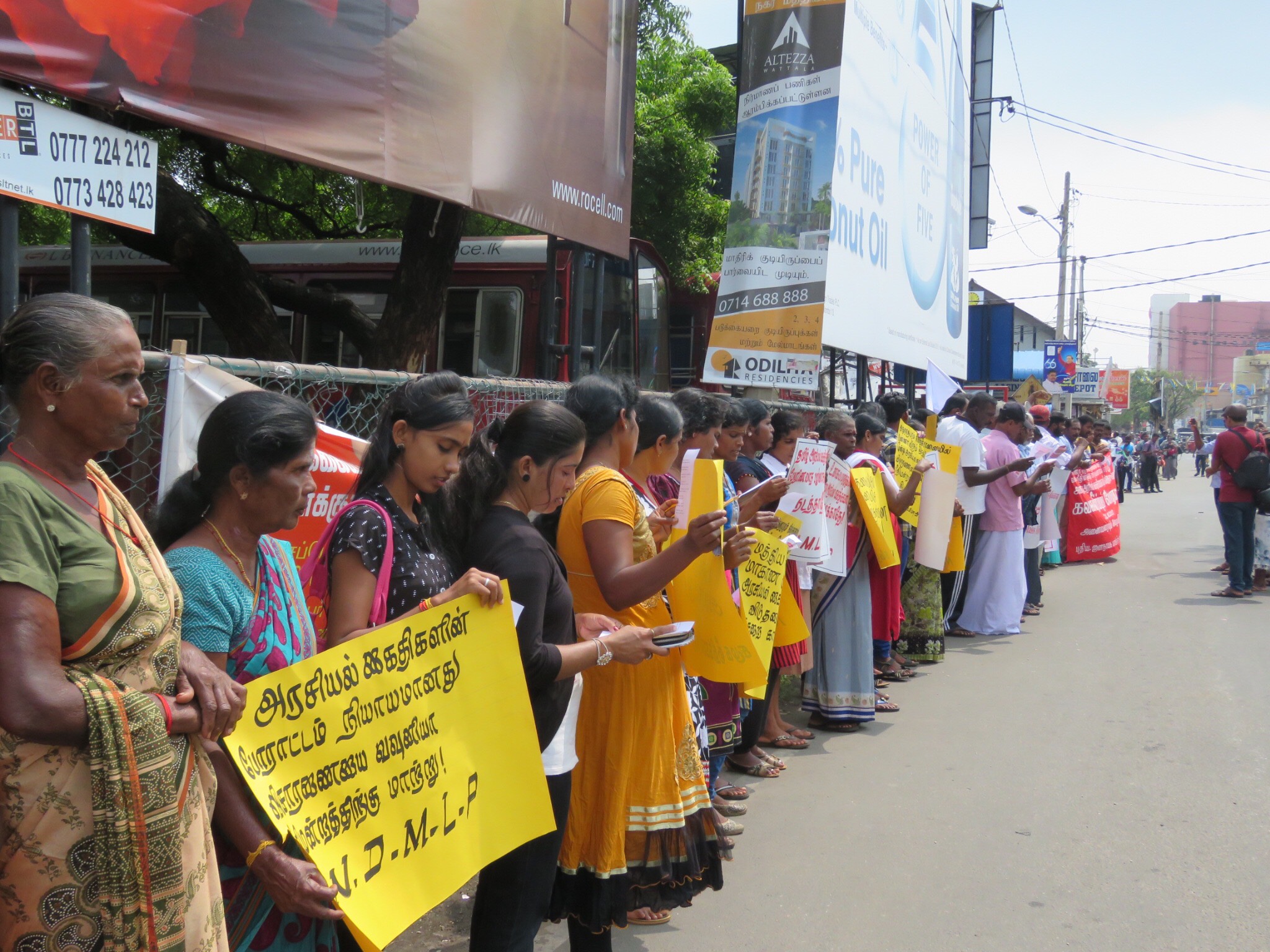 The political prisoners remain in hospital following the severe deterioration of their health.