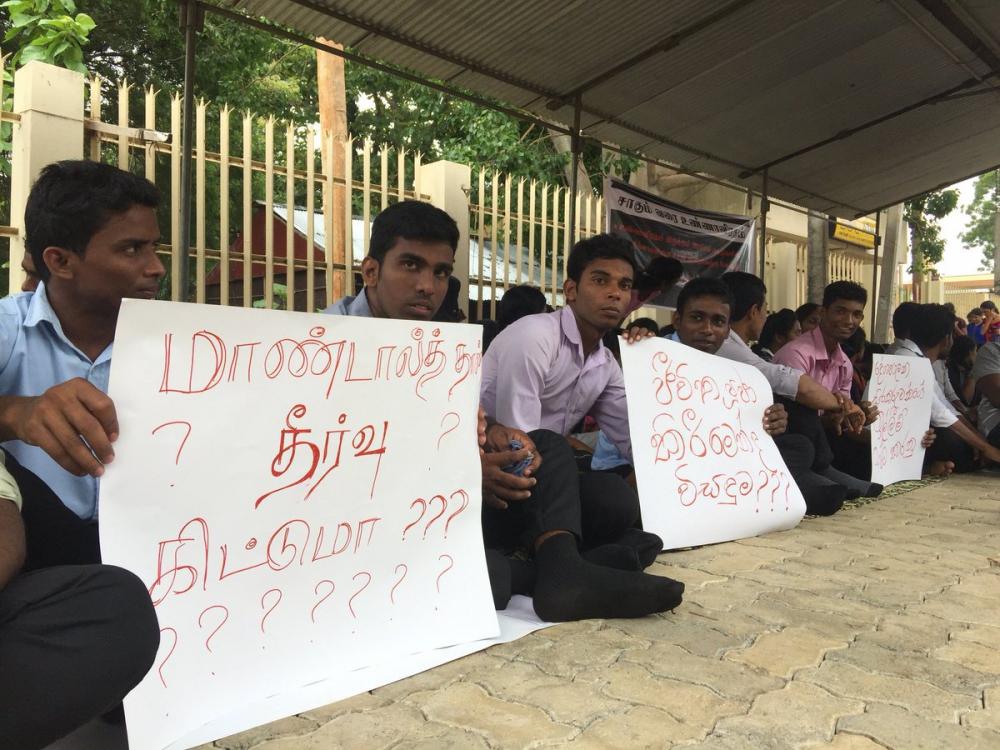 Students at the University of Jaffna held a hunger strike demonstration today to show their solidarity with the detained political prisoners who have been hunger striking in protest at their ongoing detention by the Sri Lankan authorities. 
The political prisoners, who are currently being held indefinitely under the Prevention of Terrorism Act (PTA), have called on authorities to charge or release them. 
Today's demonstration lasted for over 2 hours. Students said that if the Sri Lankan president failed to deliver on a satisfactory solution to the issue of political prisoners they would carry out a further hunger strike in protest. 
 A number of protests have taken place in the North-East over recent months calling on the government to release Tamil political prisoners.