08 March 2020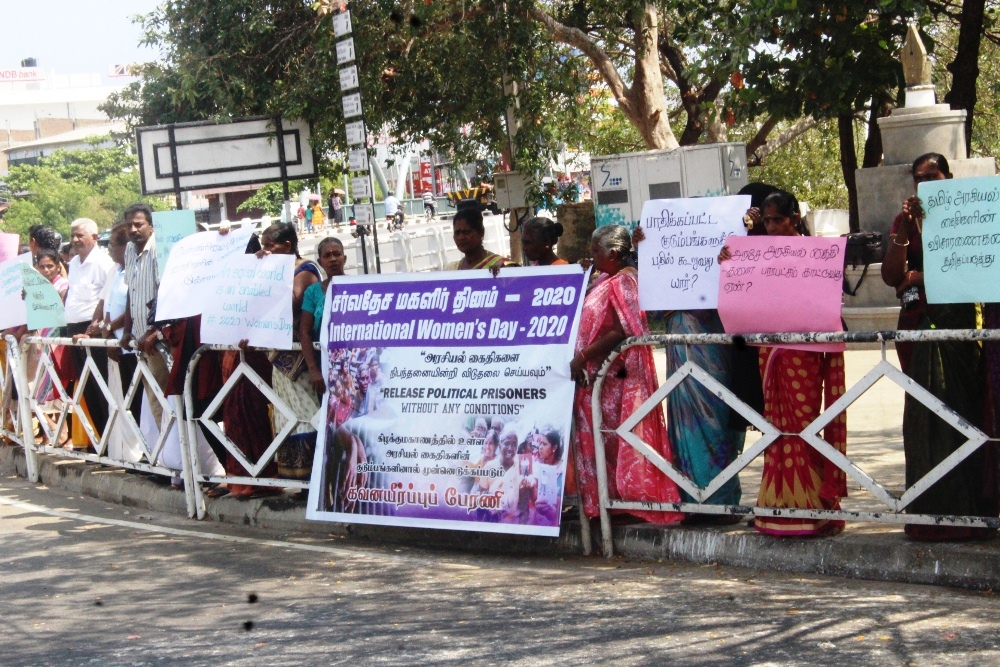 A protest calling the Sri Lanka government to release Tamil political prisoners and to address the issue of missing persons, took place yesterday in Batticaloa.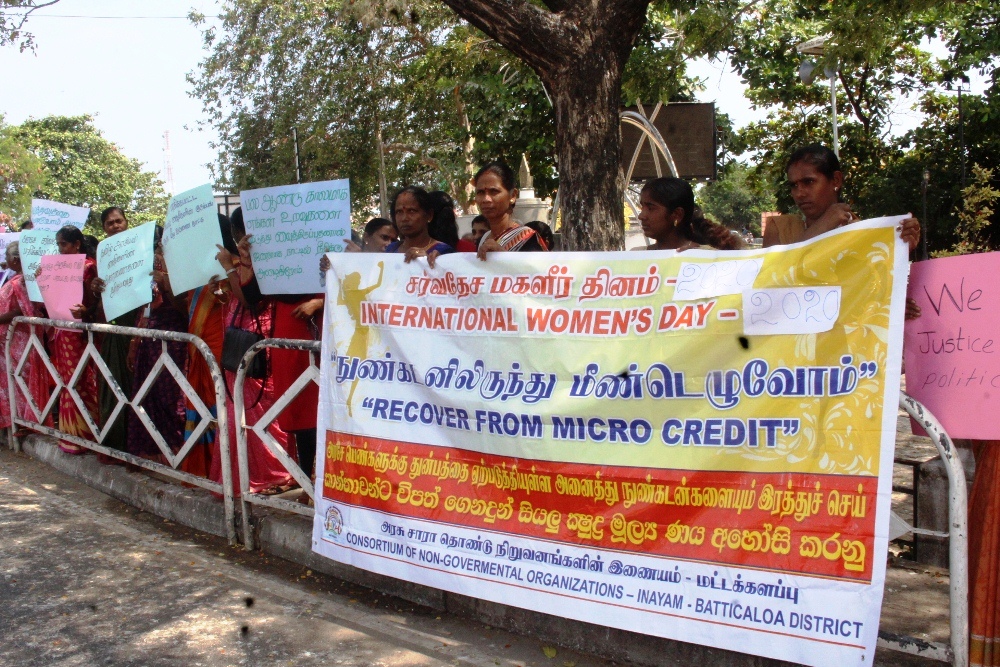 The protest, which took place at the Mahatma Gandhi Park in Batticaloa, was set up near the site of the memorial of executed journalists. 
With the International Women's Day celebrated today, several organisations based in Batticaloa including women's organisations and organisations involved with finding answers for disappeared persons, helped organise this protest. 
Members of women's organisations, relatives and families of political prisoners and missing persons, among other locals took part in the demonstrations.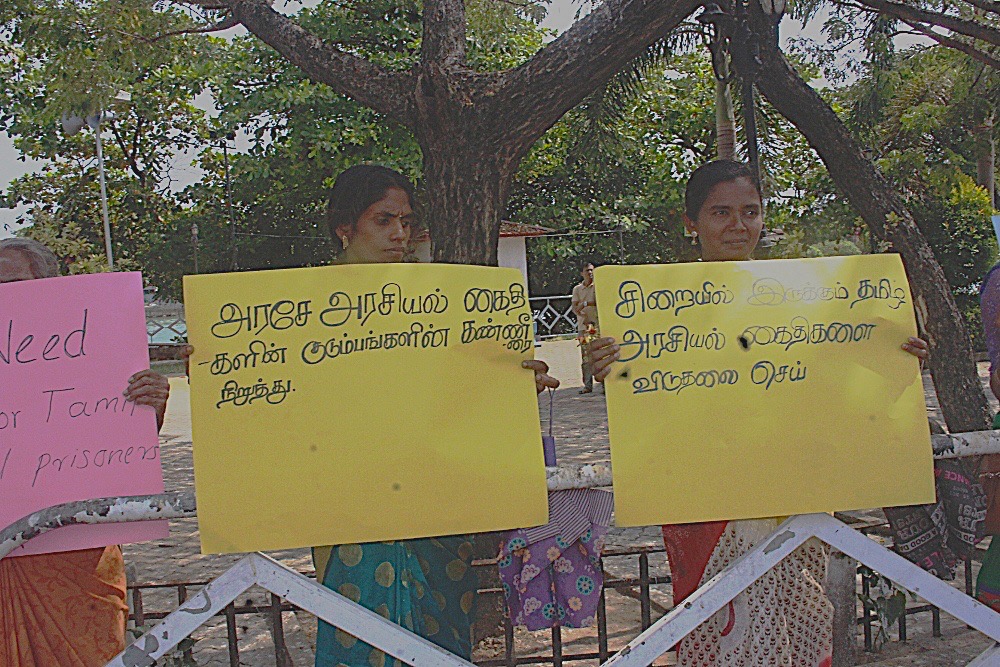 Demonstrators of the rally carried banners and placards. Some of them read; 
"Government release the prisoners. Stop the families' tears"

"Who will give the answers to the families affected?"

"Release the Tamil political prisoners unconditionally'"

"We have lost our relatives for several years and we call for justice'"

"Do Not Violate Human Rights in a Democracy, respond to victims' families"

"Does the government and international community not hear the voices of the affected women?"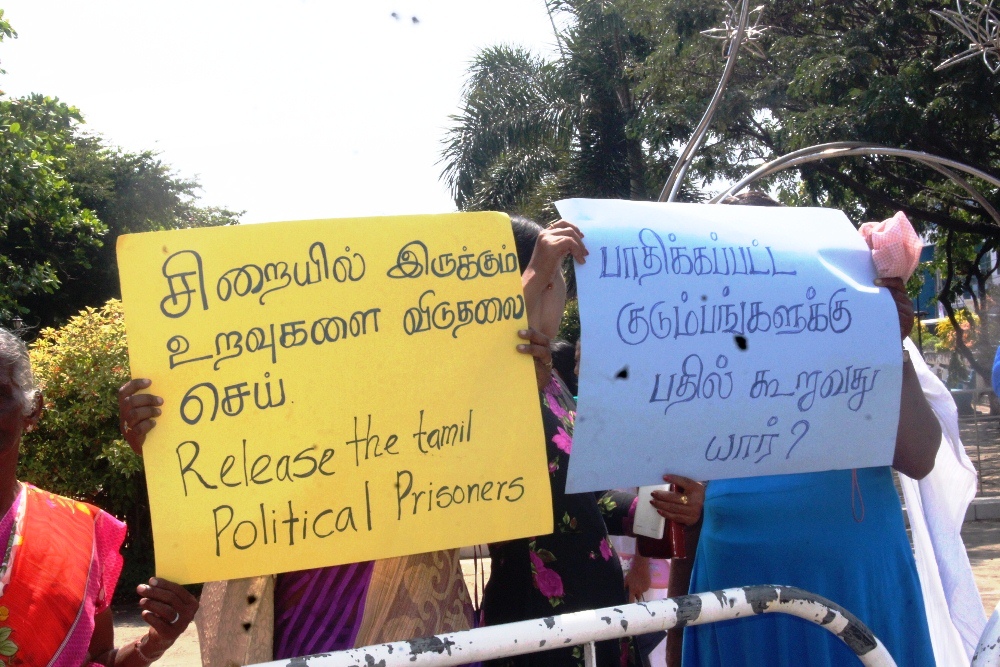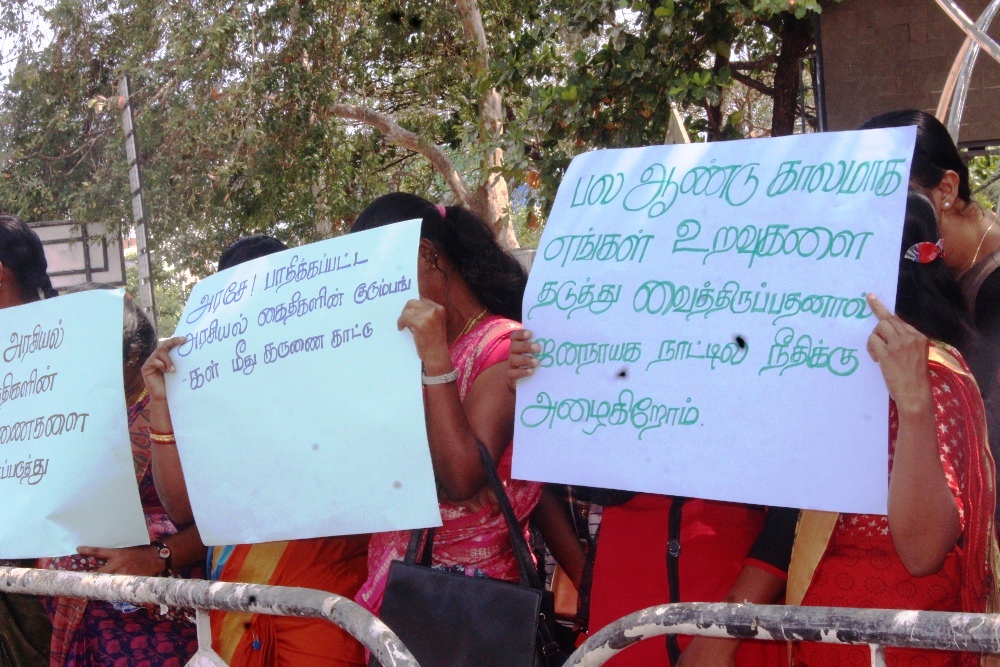 Last month, president Gotabaya Rajapaksa made a highly publicised visit to Welikada prison but it was unclear whether he met with any Tamil prisoners.
The highly criticised Prevention of Terrorism Act (PTA) has been hugely exercised across the Tamil North-East and many Tamils have notably been imprisoned thorugh forced false testimony. In response to prisoners' complaints that their cases were "compiled based on false information and therefore their court hearings had been delayed resulting in longer prison time," he responded "he would appoint a committee to look into the matter."
However, there has not been any developments since he made that statement.