15 February 2019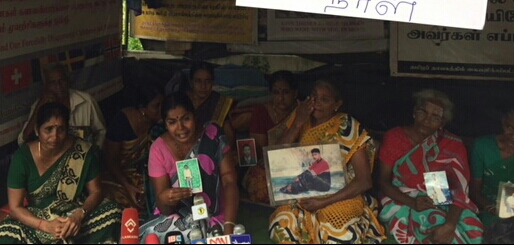 Families of the disappeared in Vavuniya this week urged member states at the UN Human Rights Council not to grant Sri Lanka more time to implement the co-sponsored 30/1 resolution. 
Criticising the Tamil National Alliance (TNA) leadership for agreeing to such a time extension, mothers of the disappeared who have been protesting for 725 days today, said nothing would be achieved by giving Sri Lanka further time. 
"For the past two years, these mothers have been protesting continually," Jeyavanitha K, one of the mothers, told Tamil Guardian. 
"In this situation - in the situation that we thought the UN body will give us a solution - our people's representatives have released a statement calling for a time extension. This disappoints us." 

"Therefore, what we ask this UN Council, do not give the Sri Lankan government an extension of time."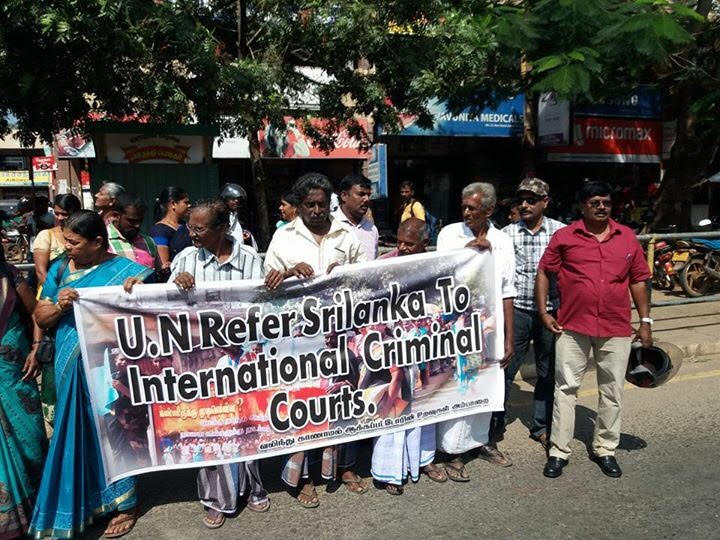 Families of the disappeared protesting in Vavuniya on January 31, 2019 
The resolution was due to be debated at the upcoming UNHRC session in Geneva next month following a two year extension granted in 2017. However, reports suggest the resolution will be rolled over again by another two years. 
Tamil organisations across the North-East and diaspora have criticised reports Sri Lanka will be granted a further two years to implement the resolution, highlighting the state's long history of failure to provide justice for Tamils, and instead called on countries to refer Sri Lanka to the International Criminal Court as the only avenue of justice.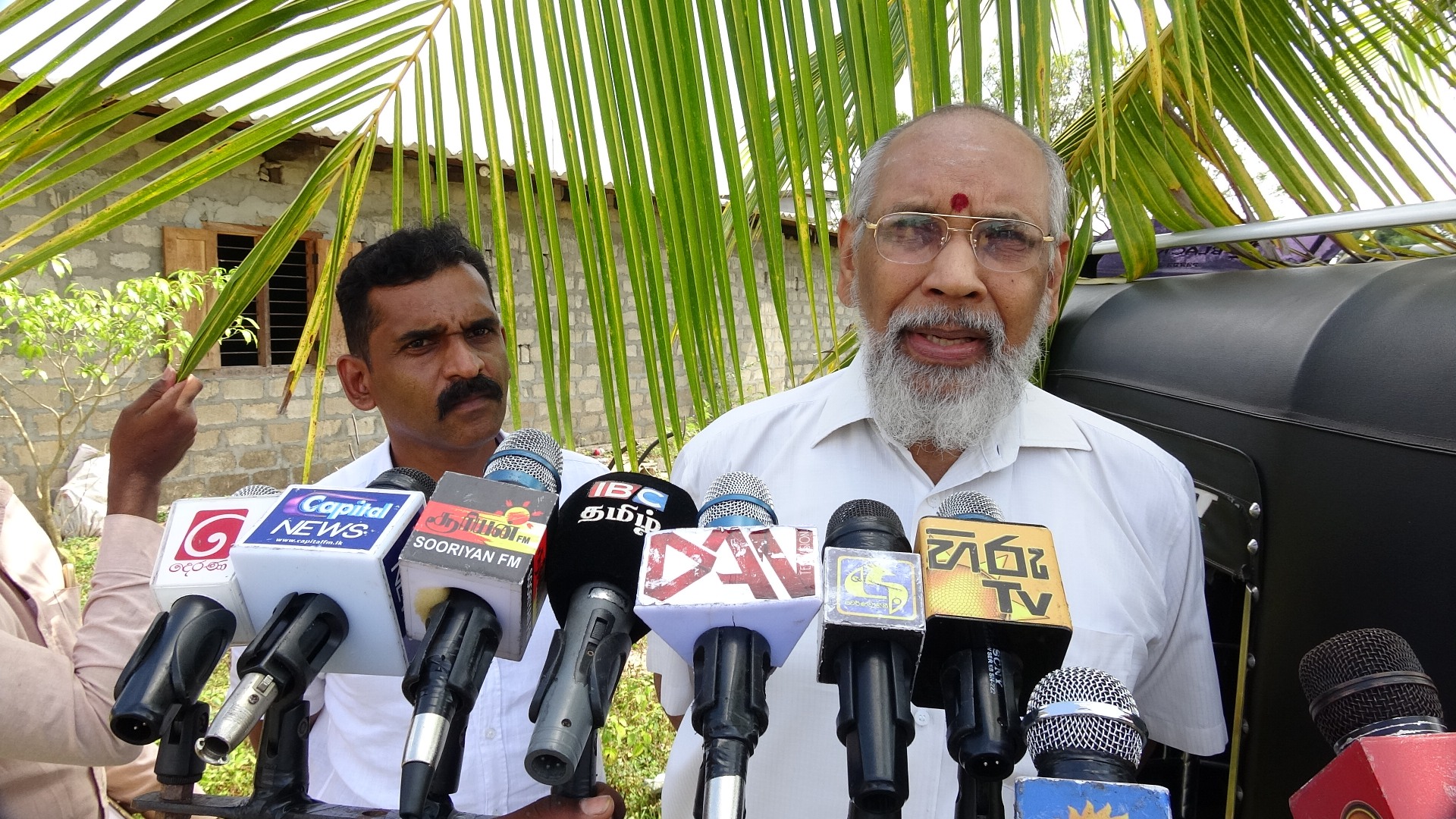 Last week the former chief minister of the Northern Province, C V Wigneswaran also criticised any decision to grant Sri Lanka more time, arguing that nothing has been gained by extra time given so far. 
"There is a need for the UN to take immediate actions regarding this, because nothing came out of giving time so far. They said that they will repeal Prevention of Terrorism Act but they haven't done anything yet. If they won't do a small thing like that, do you think they would fulfil the rest of it?"
"Giving time won't bring anything to Tamils. It will only benefit the government."