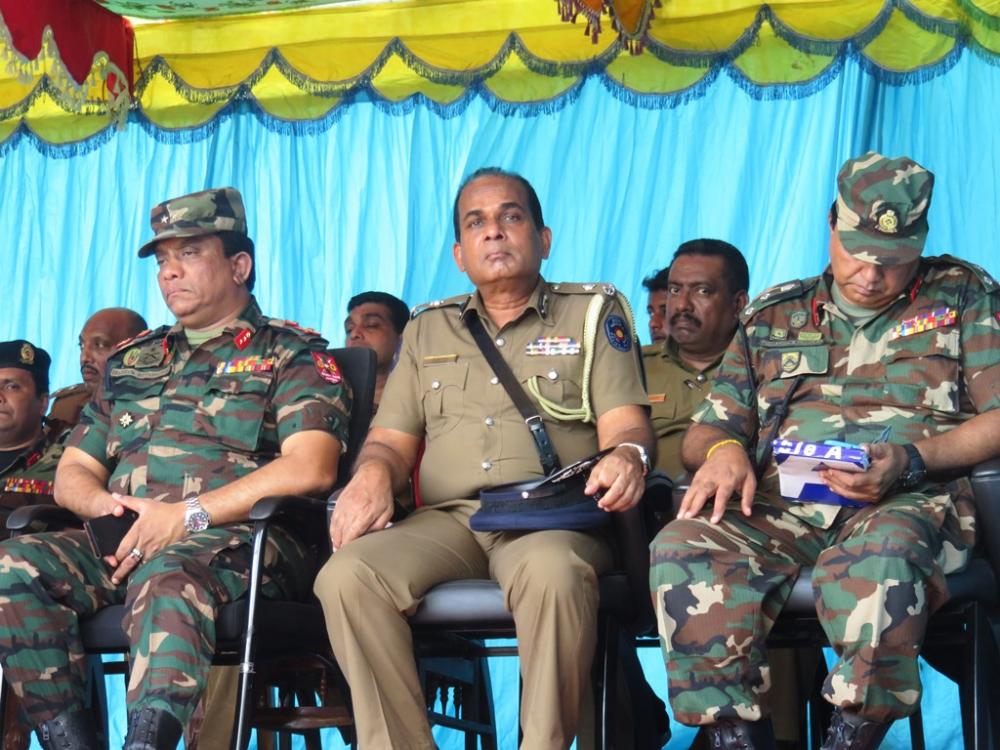 Photographs: Shalin for Tamil Guardian
Sand smuggling and attacks on police vehicles in the Thunnalai area made crackdowns necessary, Sri Lankan police and army officials said at a public meeting with the town's residents on Saturday, stating that arrests would continue until all suspects were caught.
The meeting was attended by the Deputy Inspector General of Police for the Northern Province, Roshan Fernando; the Commander of the Jaffna Security Forces, Darshana Hettiarachchi; Deputy IGP for the Jaffna district, Palitha Fernando; Senior Superintendent of Police for Kankesanthurai, Ranjith Masinghe; and military officials from the 551 brigade, based in Point Pedro.
Thunnalai residents have complained about the draconian police and special task force operations in the last month, saying dozens of Tamil youths were arrested arbitrarily, forcing many to leave the area until security force presence dies down.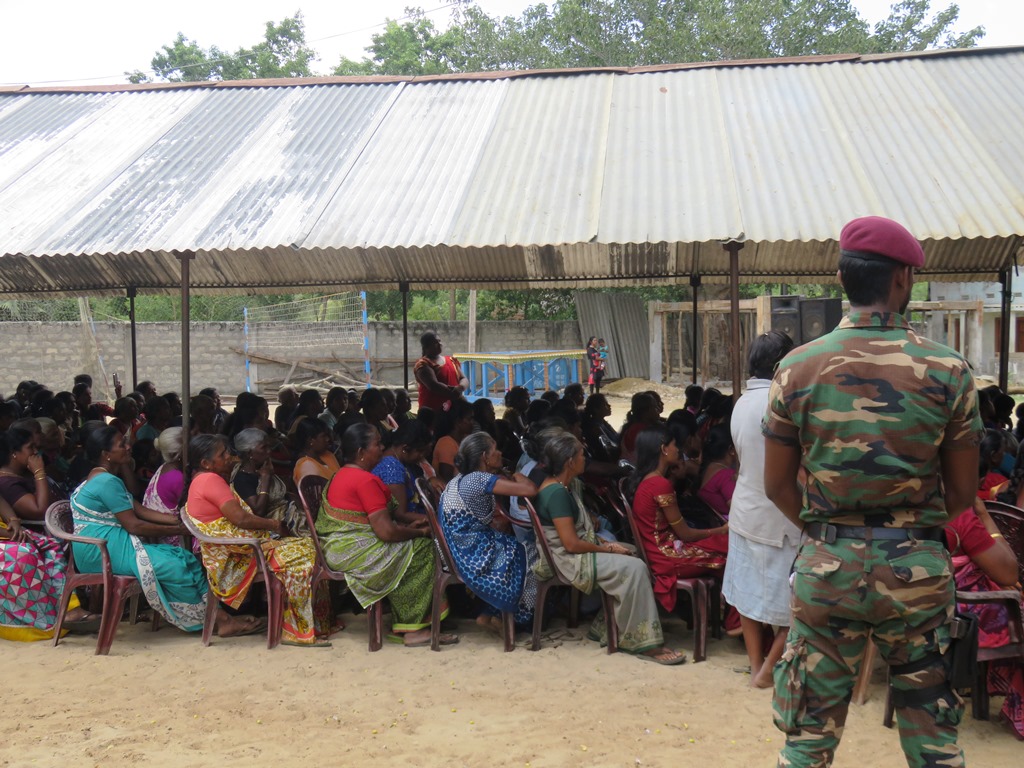 However police and military officials sought to justify the operations, which included search and round-ups, seizure of dozens of vehicles and STF patrols and checking activities.
Around 100 individuals had been identified in connection with sand smuggling and with attacks on police vehicles, the officials said. Of those, 54 were yet to be arrested, and operations would continue until they were.
Tensions between locals and police have been ongoing in Thunnalai and surrounding Vadamaradchi villages since a local man was shot and killed by police last month.
Angered locals attacked police vehicles and burnt tyres during protests, following which dozens have been arrested on violent infraction charges.
Several parents of arrested youths have complained to the Human Rights Commission of Sri Lanka about the abusive manner of the operations and of instances of torture by police.