16 March 2019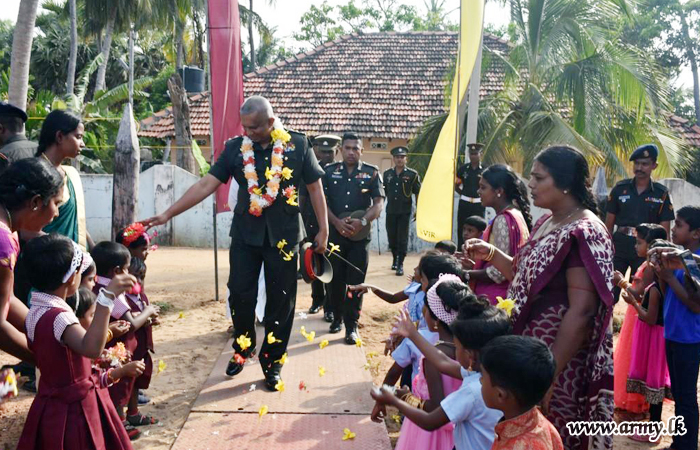 The Sri Lankan army continued with its militarisation of Tamil children in the North-East, with yet another event at a preschool in Mullaitivu this week.
Soldiers from the 14 Vijayabahu Infantry Regiment held a ceremony in Puthumathalan, where accessories were handed to Tamil schoolchildren.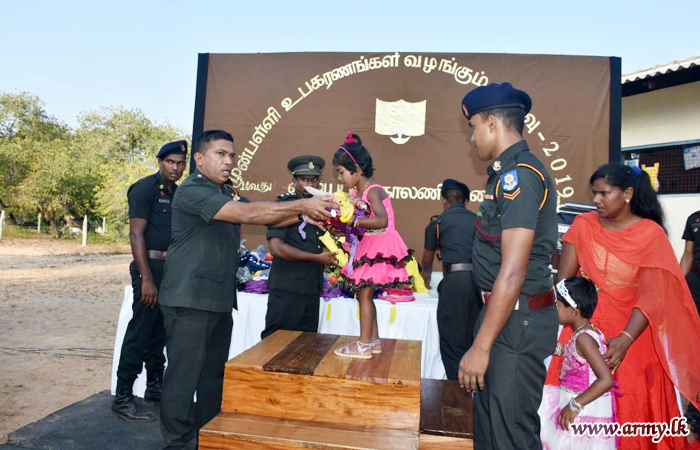 The event is the latest in a sustained program of militarisation in the district, which is one of the most heavily militarised on the island. A 2017 report by PEARL and the Jaffna-based Adayaalam Centre for Police Research, which focussed on the extent of militarisation in Mullaitivu, found that there were as many as 1 soldier for every two civilians in the district.
Though Tamil politicians and civil society have all called for the North-East to be demiltiarised, the Sri Lankan armed forces continue to occupy the region.