06 March 2019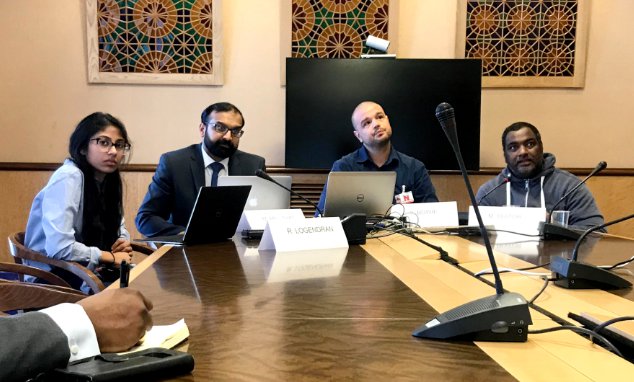 Human rights organisations highlighted the ongoing militarisation of the Tamil homeland at a side event at the UN Human Rights Council yesterday. 
Highlighting the insidious and overarching consequences of the military's presence in the North-East, the panelists argued the Sri Lankan government's failure to demilitarise 10 years after the end of the armed conflict illustrates the lack of political will towards meaningful reform and accountability. 
The event was co-organised by the Society for Threatened Peoples (STP) and People for Equality and Relief in Lanka (PEARL).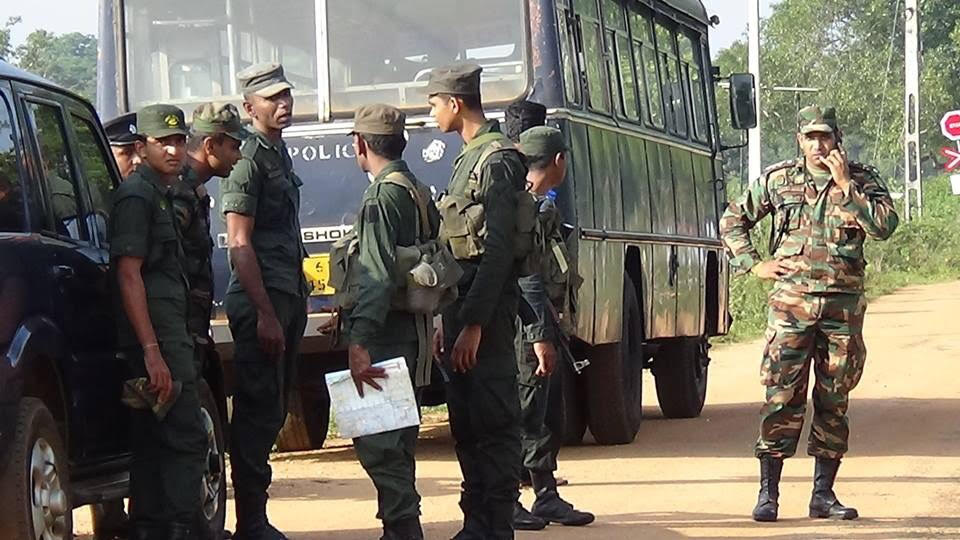 Vavuniya, January 2019
Yves Bowie of STP highlighted the organisation's report on military land occupations in the North and East of Sri Lanka. He detailed the impact of land grabbing and military occupation on the life of the communities, broadcasting footage from Keppapulavu, where displaced families have protested for over two years the military occupation. 
 
Michael Duitor, a human rights defender, shared his personal experience about militarisation in Mannar.  
Mario Arulthas of PEARL highlighted the organisation's latest report on Sinhalasation of the North-East, through the paradigm of the town of Pulmoaddai in Trincomalee district. Satellite images and photos showed the extent and speed of Buddhisisation and militarisation in the town. 
Rasheca Logendran of US Tamil Political Action Council spoke on Sri Lanka's lack of will to implement the commitments they promised under the UN Resolution 30/1, describing how militarisation and specific human rights violations undermine Sri Lanka's commitment for accountability and justice.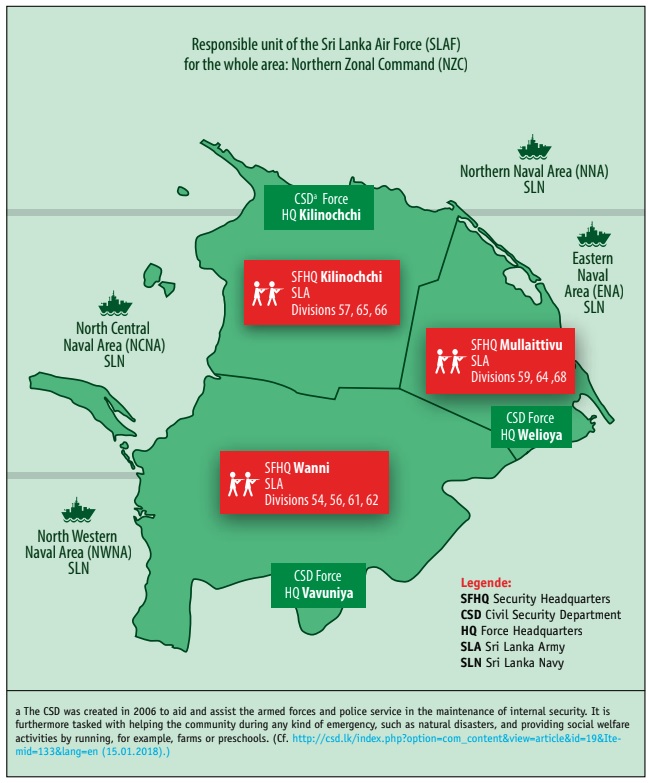 A report launched by STP and the National Fisheries Solidarity Movement (NAFSO) in Mullaitivu last year, examined how the military's ongoing occupation in the Vanni, which was the former stronghold of the Liberation Tigers of Tamil Eelam (LTTE), was affecting the livelihoods of local communities. 
The report, entitled 'The Vanni: Civilian Land under Military Occupation', stated "although the war ended nine years ago, the military in the Northern Province still occupies vast stretches of land and is using it for economic purposes, among other things, with serious consequences".
"Countless people are still unable to return to their ancestral land, while many have lost their traditional livelihood as farmers or fishers," it added.
An interactive online map illustrating the extent of militarisation in Mullaitivu District.
A 2017 report by PEARL and the Jaffna-based Adayaalam Centre for Police Research, which focussed on the extent of militarisation in Mullaitivu, found that there were as many as 1 soldier for every two civilians in the district.
The report, entitled 'Normalising the Abnormal: The Militarisation of Mullaitivu District', accompanies an interactive online map illustrating the extent of militarisation in the district by documenting military structures and Buddhist viharas.