29 April 2019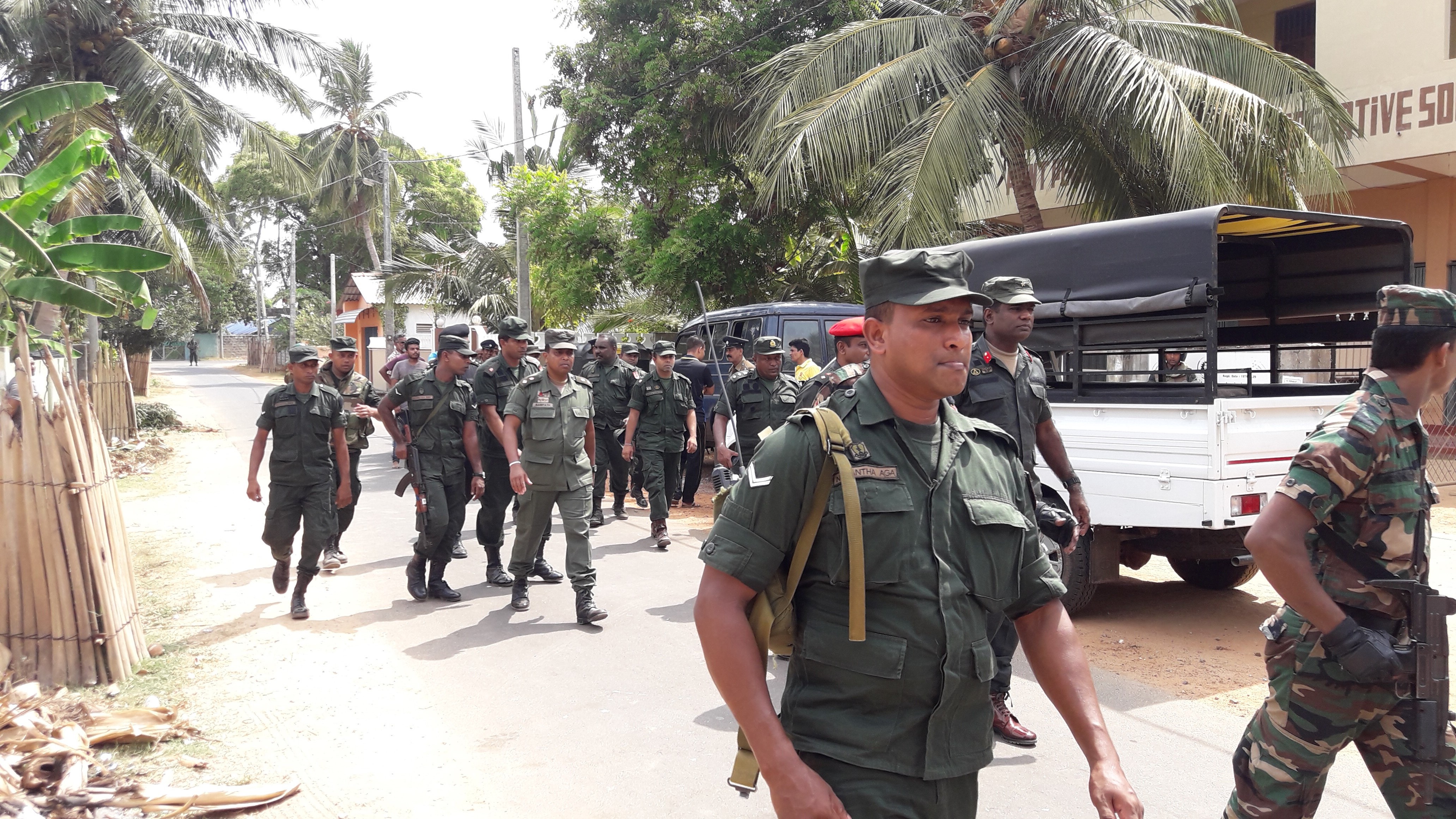 Security personnel in Nelliyadi April 29, 2019
Four former LTTE cadres were summoned by Sri Lankan military to attend Gajabahu regiment army camp in Jaffna tomorrow at 4pm local time. 
One of the cadre reported receiving a phone call ordering him to attend, before soldiers called again to get details of his whereabouts. 
Shortly after the second phone call, 4 army officers came in a white van to his home and work place, and warned him to attend army camp tomorrow. 
The summons comes amid a heightened security presence in the North-East with military checkpoints, search operations and raids of homes and businesses.