28 April 2019
Military personnel, Special Task Force officers, and police were seen in heightened numbers across the North-East this weekend, as more people were arrested for alleged involvement in the Easter Sunday blasts, which killed over 250. 
Temporary checkpoints, bag checks and house to house searches were reported, with Muslim communities being targetted.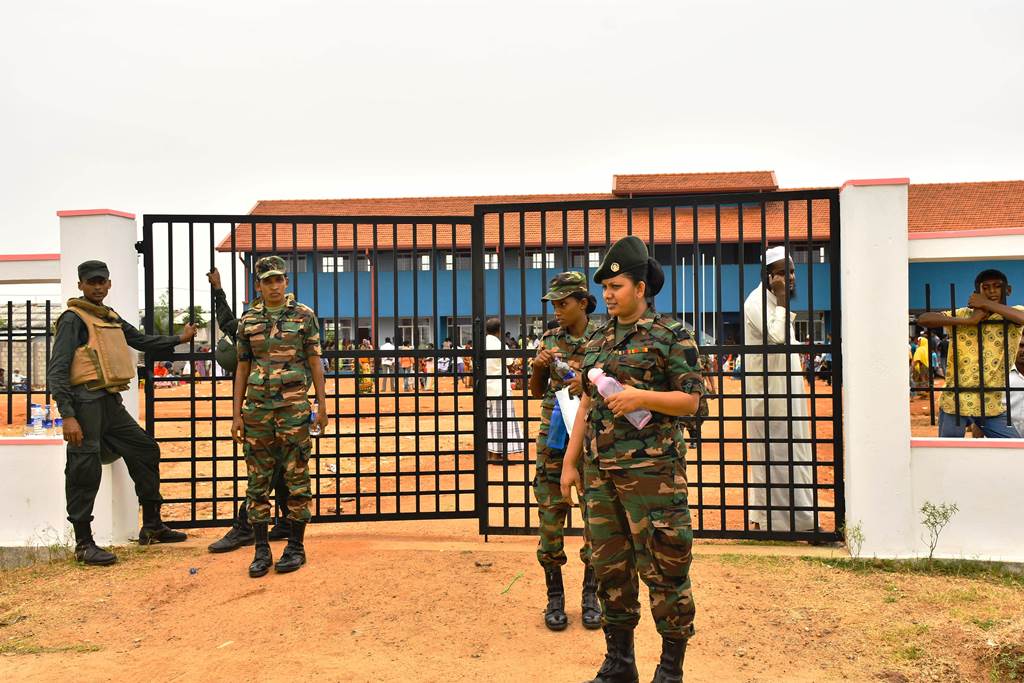 Maruthamunai, Amparai
Residents in Maruthamunai, Amparai described seeing security forces directing all Muslim people in the area to Kariyappar School after a gun battle between troops and Islamists extremists took place. Muslim residents were interrogated and forced to register their details with the military.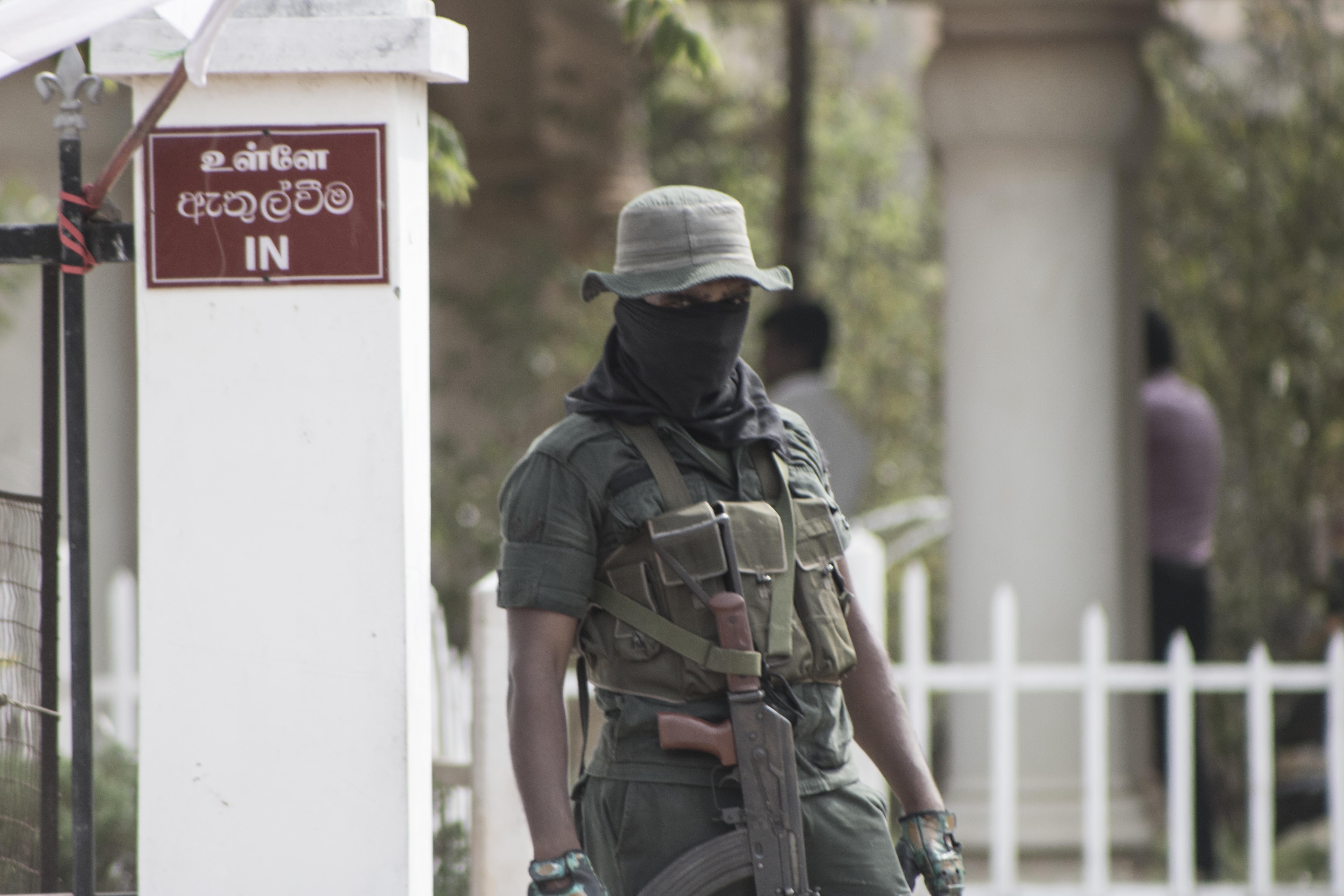 Mullaitivu
In Mullaitivu residents of two predominantly Muslim villages were rounded up on Friday and two men arrested. Security forces were seen conducting house to house searches in the region.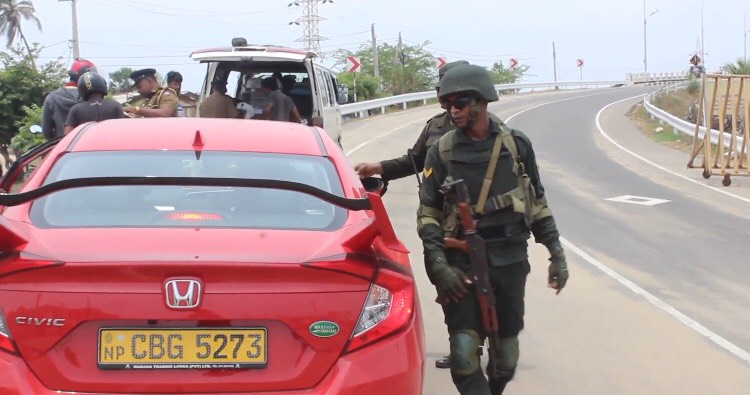 Mannar
Security forces increased stop and search operations in Mannar with all vehicles being held at checkpoints. Worshippers at mosques and churches were also searched before entry.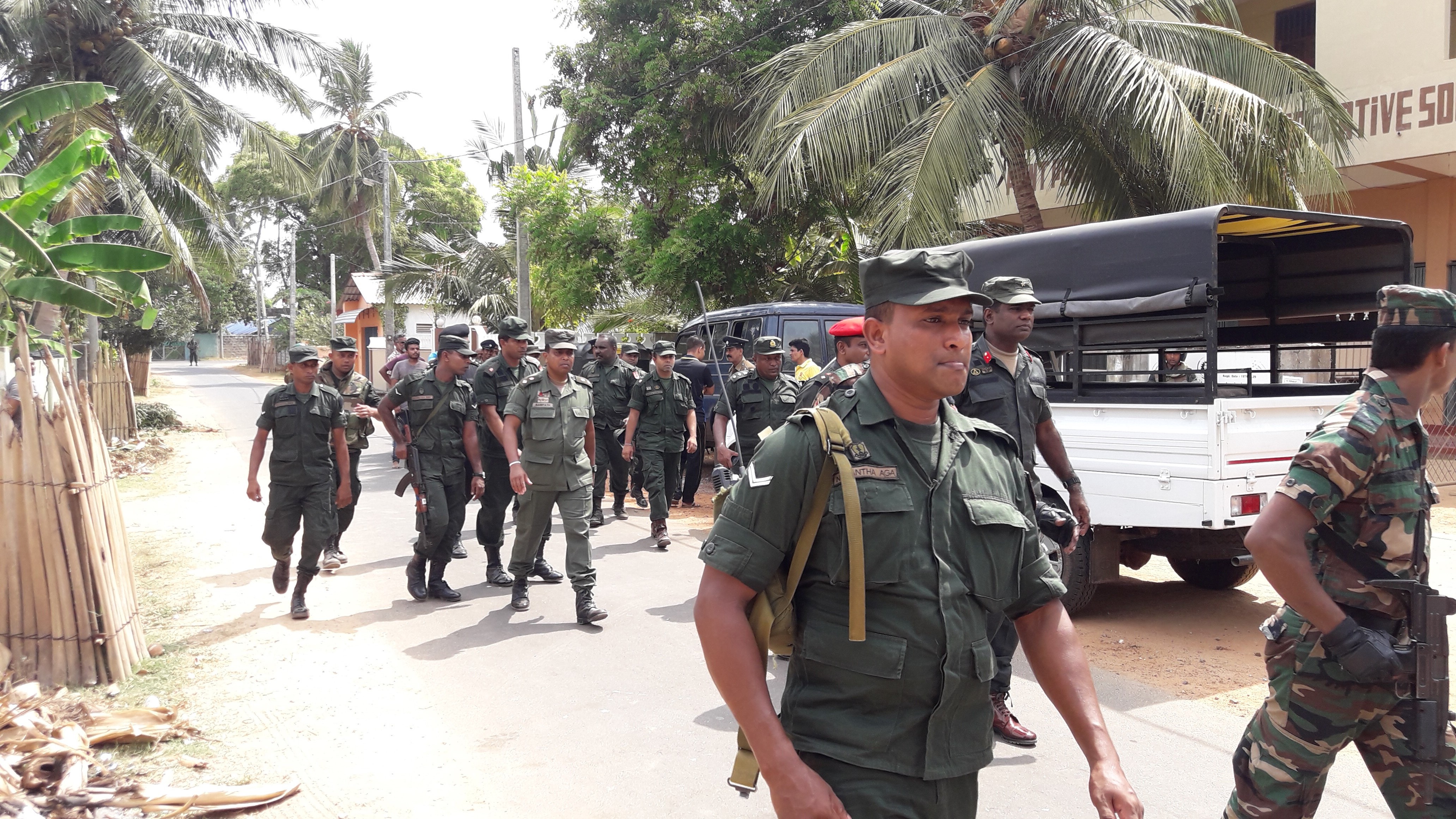 Nelliyadi, Jaffna 
Three people are understood to have been arrested following a search operation in Nelliyadi, Jaffna. Residents described seeing armed soldiers raiding houses and businesses in the local area. 
Vavuniya town
In Vavuniya, ten people were arrested following a search operation at the town's mosque where Muslim residents were rounded up and interrogated.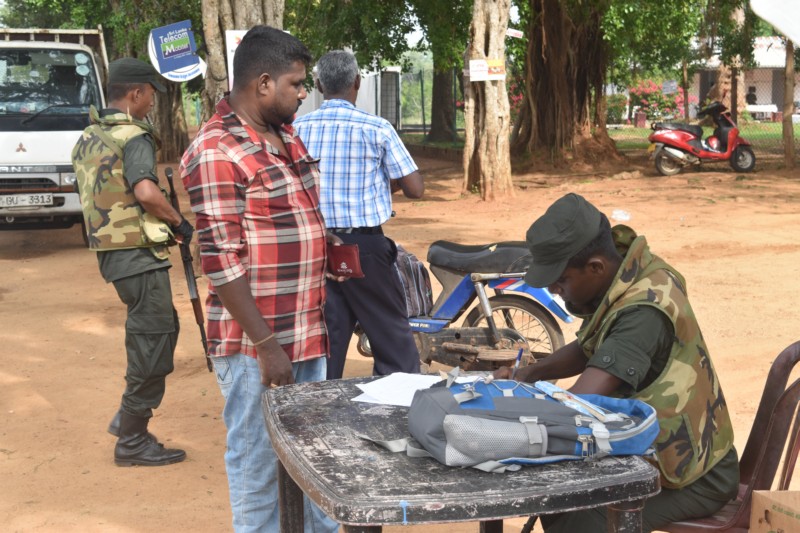 Pampaimadu
Buses were stopped and the details of travellers registered in Pampaimadu, Vavuniya.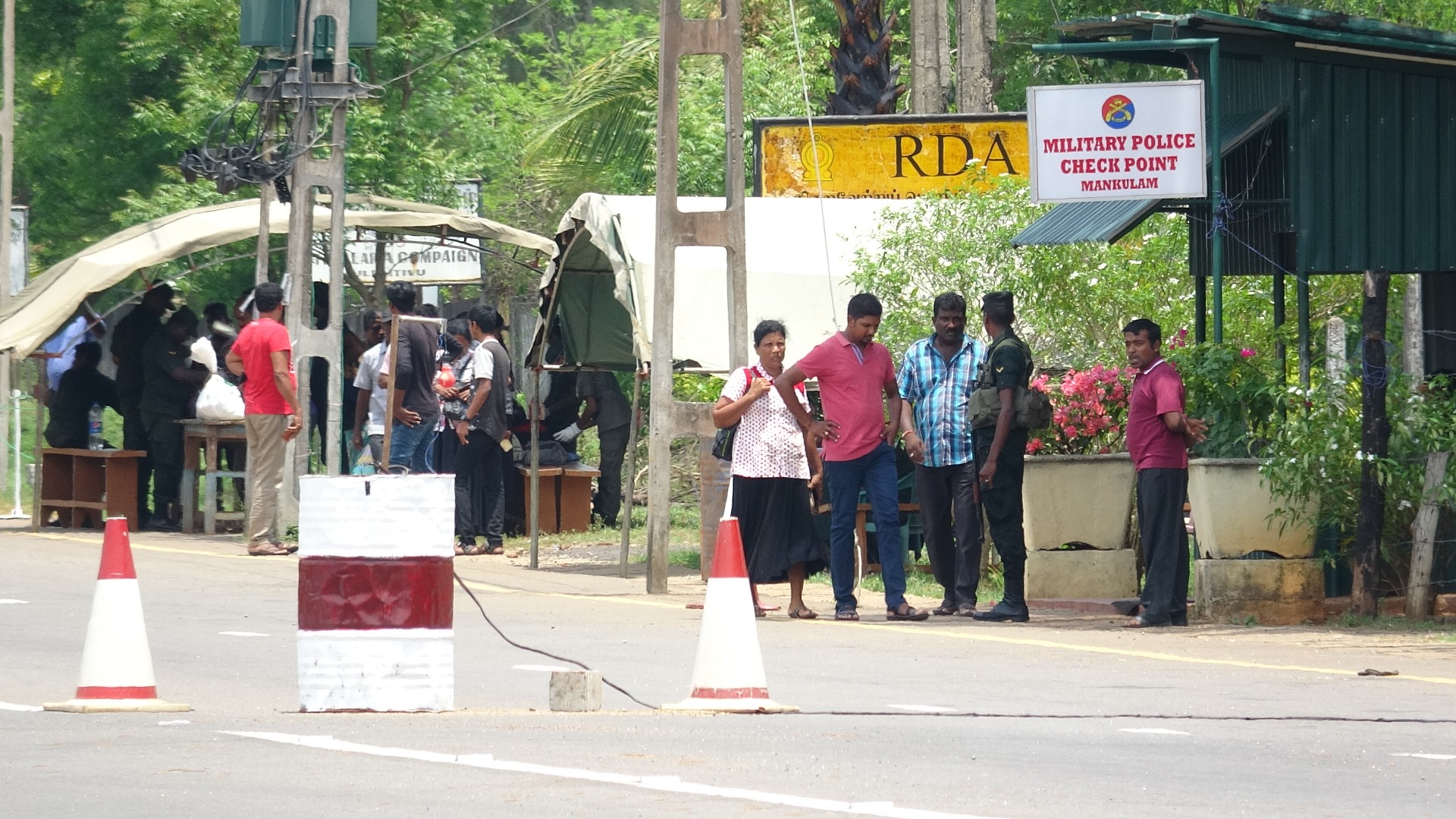 Mankulam, Mullaitivu 
Buses and vehicles were also stopped in Mullaitivu, with passengers having their details registered and bags searched.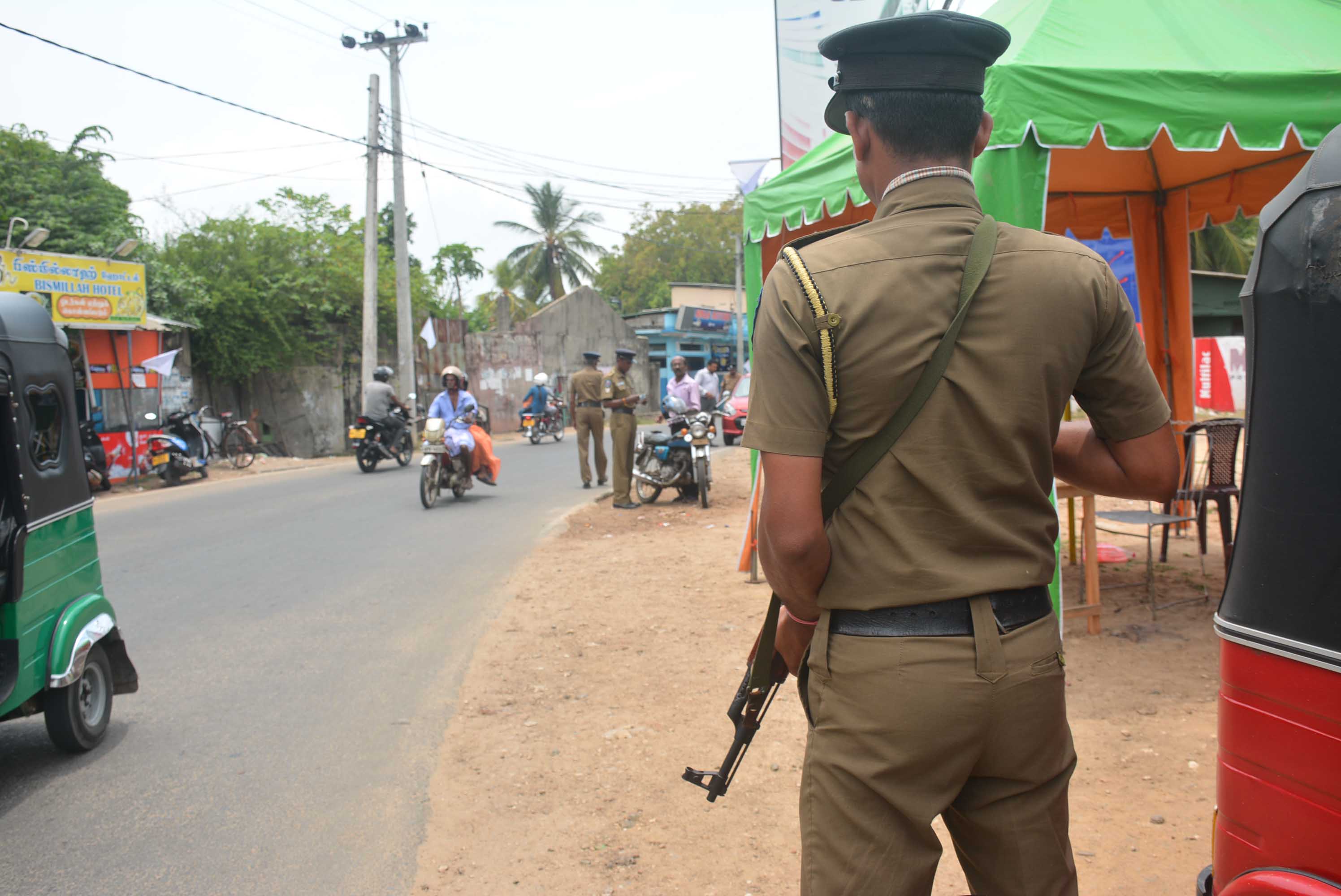 Five-Junctions, Jaffna
A new checkpoint was established by security forces in the Five-Junctions area in Jaffna where a large Muslim community resides. Residents and vehicles passing through were stopped and searched, with their details registered.