07 August 2018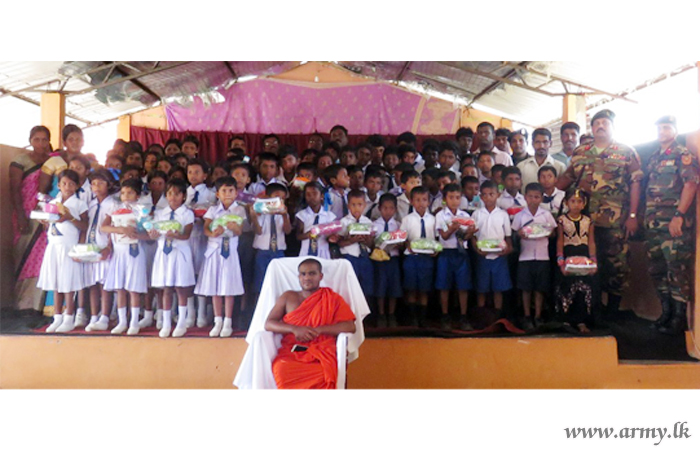 Uniformed Sri Lankan troops visited a Tamil school in Poonakari earlier this year and distributed supplies to schoolchildren, despite sustained criticism over the military intrusion into Tamil civilian life.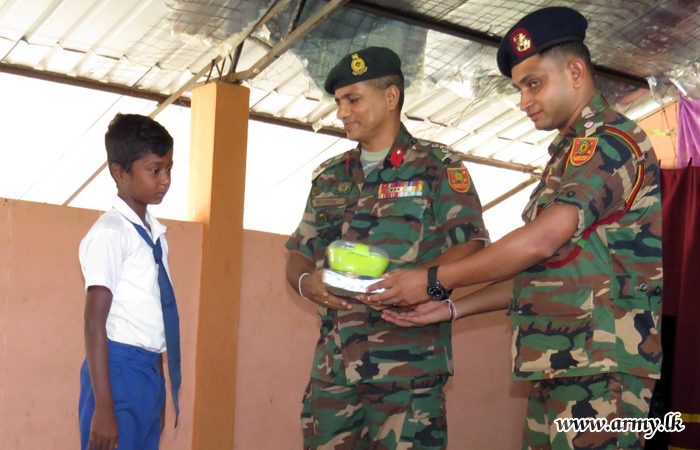 Soldiers from the 661 Infantry brigade were joined by a Buddhist monk, as they distributed school supplies to children at the Vinasiyodai school in the Kilinochchi district.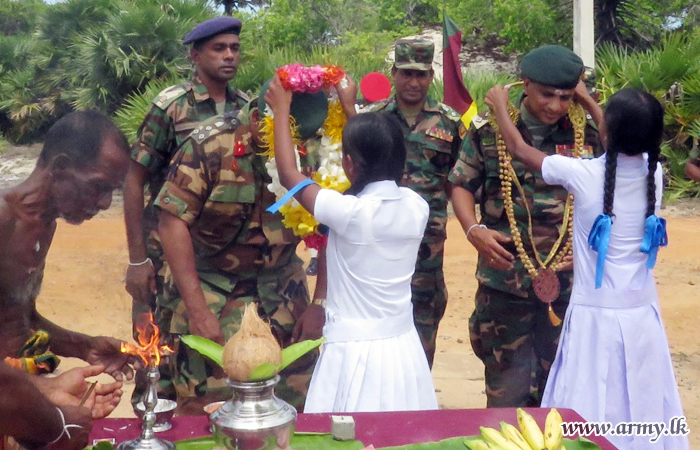 Despite repeated calls for the military to cease all involvement in civilian activities, the Sri Lankan army has continued to remain a significant presence in the North-East. In particular, the Sri Lankan military continues to hold events at Tamil schools across the region.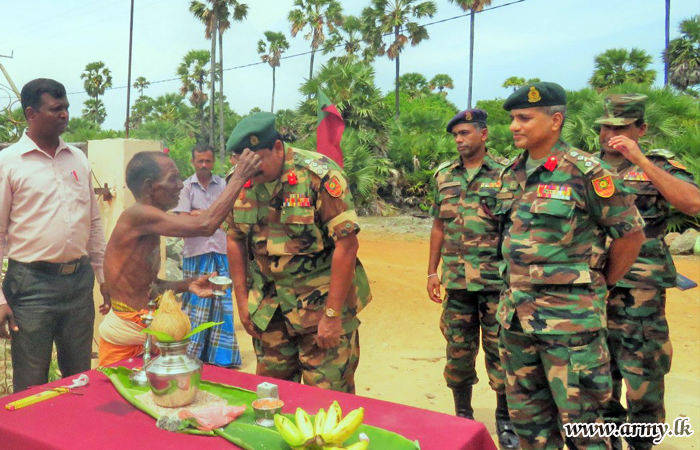 The presence of the Sri Lankan military in the North-East was highlighted by the former Special Rapporteur on countering terrorism Ben Emmerson, in a United Nations report last month.
The Special Rapporteur "is particularly concerned about the very large, imposing, presence of the military in the North, which he witnessed himself in Vavuniya," it said.
"The pervasive lack of accountability for the war crimes that were perpetrated during the war, the climate of impunity that prevails within the security sector, the overwhelming economic weight of the military, its involvement in civilian activities, as well as the overwhelmingly Sinhalese nationality within the military all contribute to perpetuating the resentment and disenfranchisement felt by the Tamil community as a whole," the report added.