21 July 2019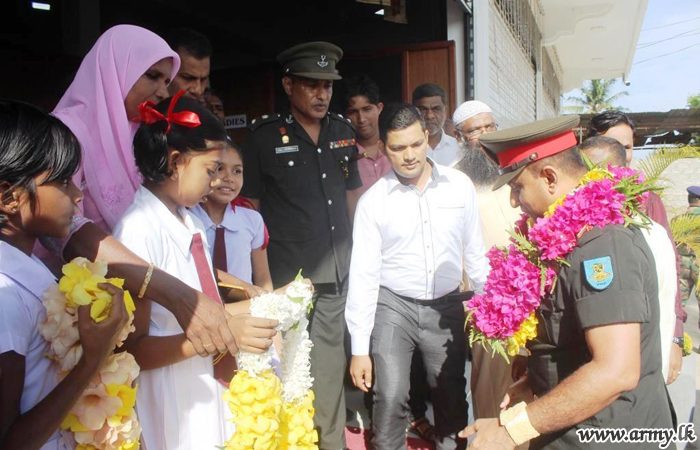 The Sri Lankan army continued its militarisation of the North-East, organising a seminar for school children in Muttur last week.
A two-day seminar was held for A Level students in the region, reportedly "under the guidance of Major General Nevil Weerasingha, General Officer Commanding 22 Division".
The commander was garlanded by the local schoolchildren as he entered the seminar, which according to an official military website, also included a moment of silence "in memory of Fallen War Heroes who sacrificed their lives to safeguard the Motherland".
The latest such event by the military comes as it continues with its militarisation of the North-East and in particular becomes increasingly involved in schools across the region. Despite calls for the military to withdraw from the region, tens of thousands of troops continue to be stationed there.