19 July 2019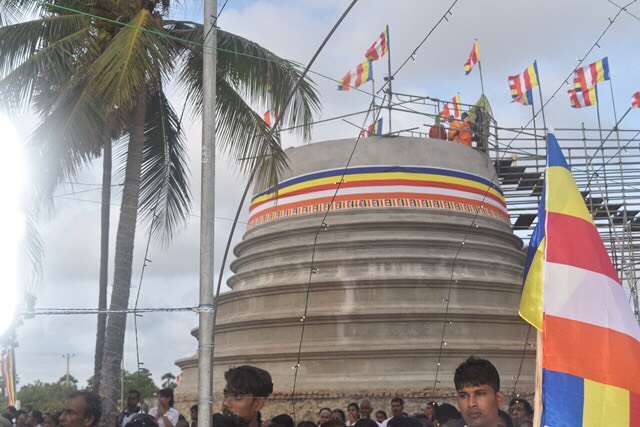 A massive Buddhist stupa built by the Sri Lankan military was opened to serve the growing Sinhala settlements in the Navatkuli area.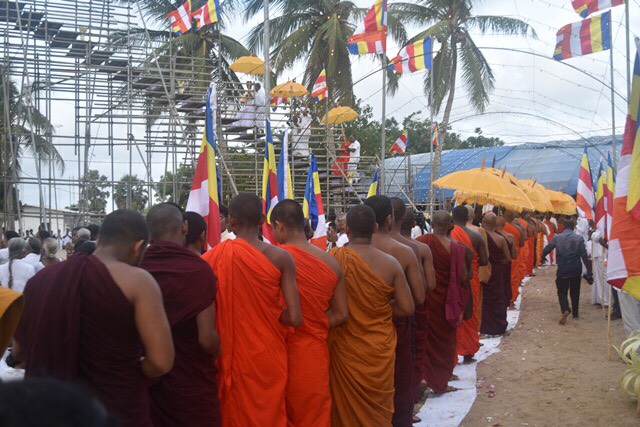 The construction of the shrine has been fiercely opposed by locals and was even subject to legal action, which was withdrawn due to political pressure.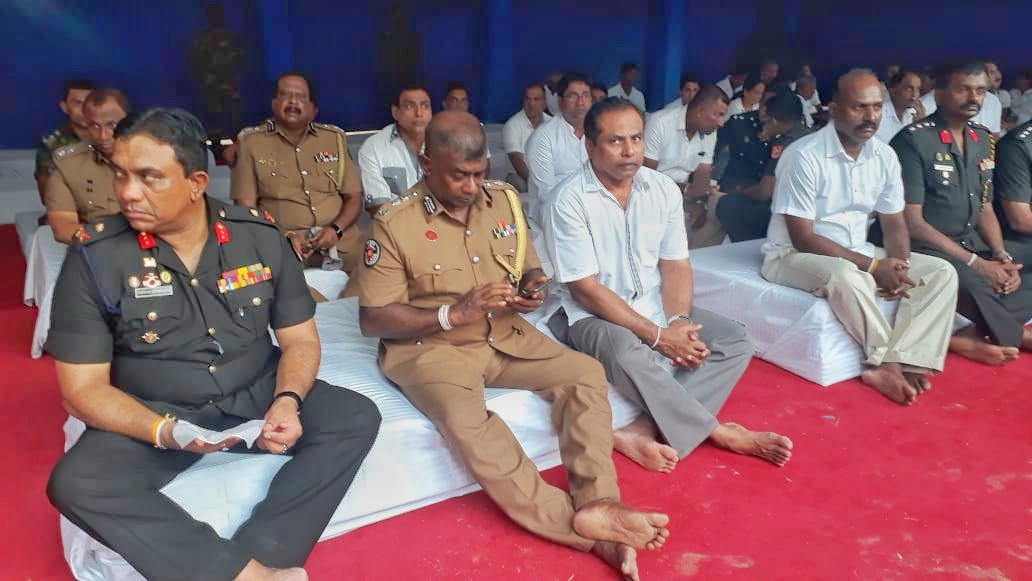 Despite neglecting to secure the appropriate permission at the initial stages, Buddhist monks and the military went ahead with its construction, ignoring all suspension orders and opposition.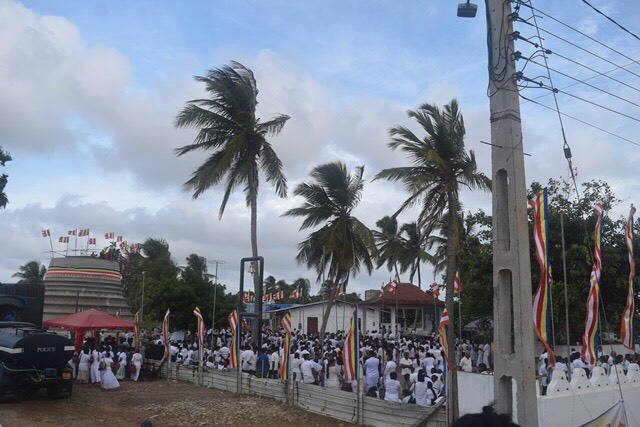 The stupa's opening was attended by senior military officials, as well as hundreds of Sinhalese people from different districts.