26 November 2017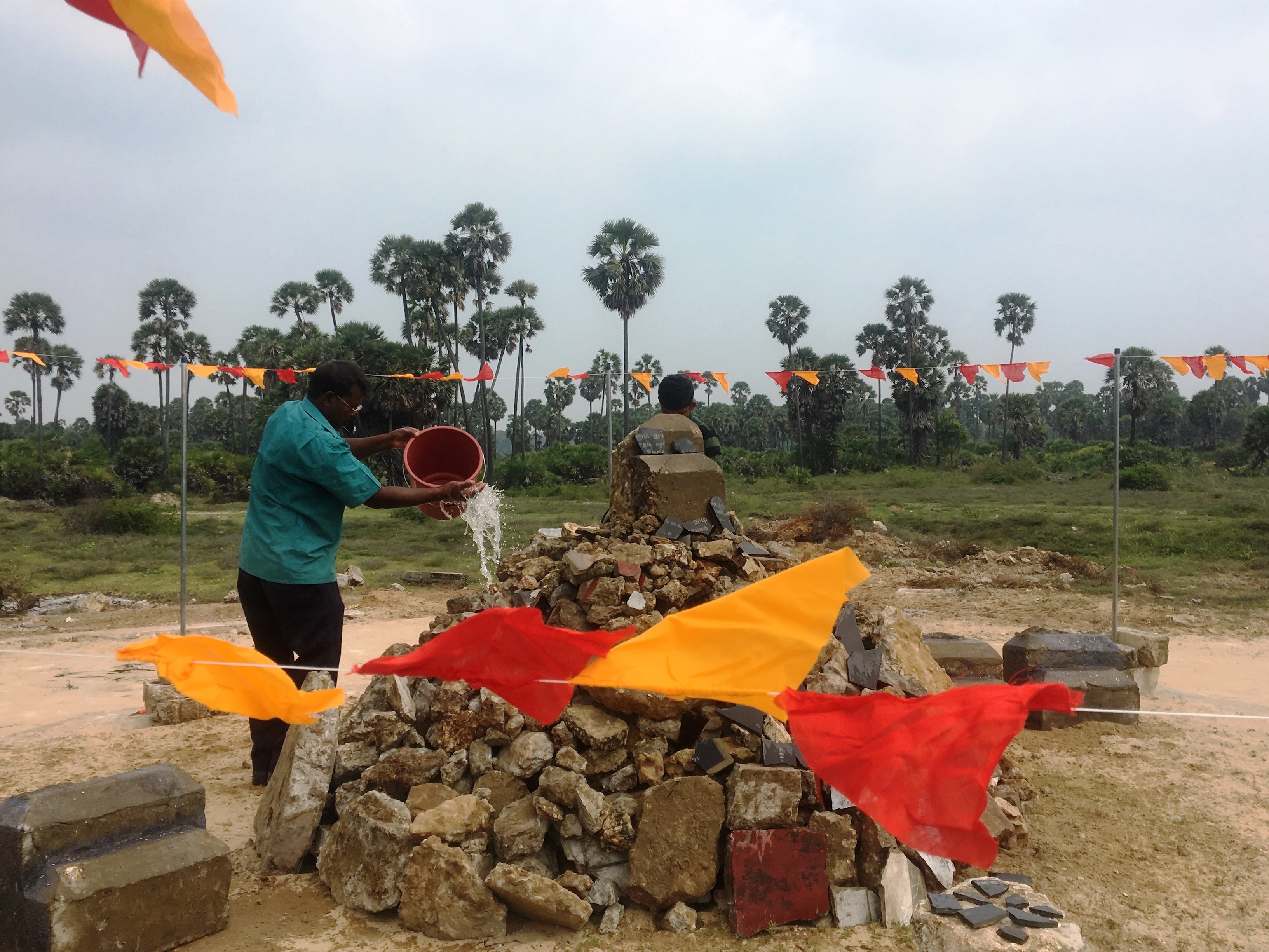 Parents of Maaveerar held an event on Friday of Tamil Heroes Remembrance Week to inaugurate the Chatty Thuyilum Illam for Maaveerar Naal commemorations.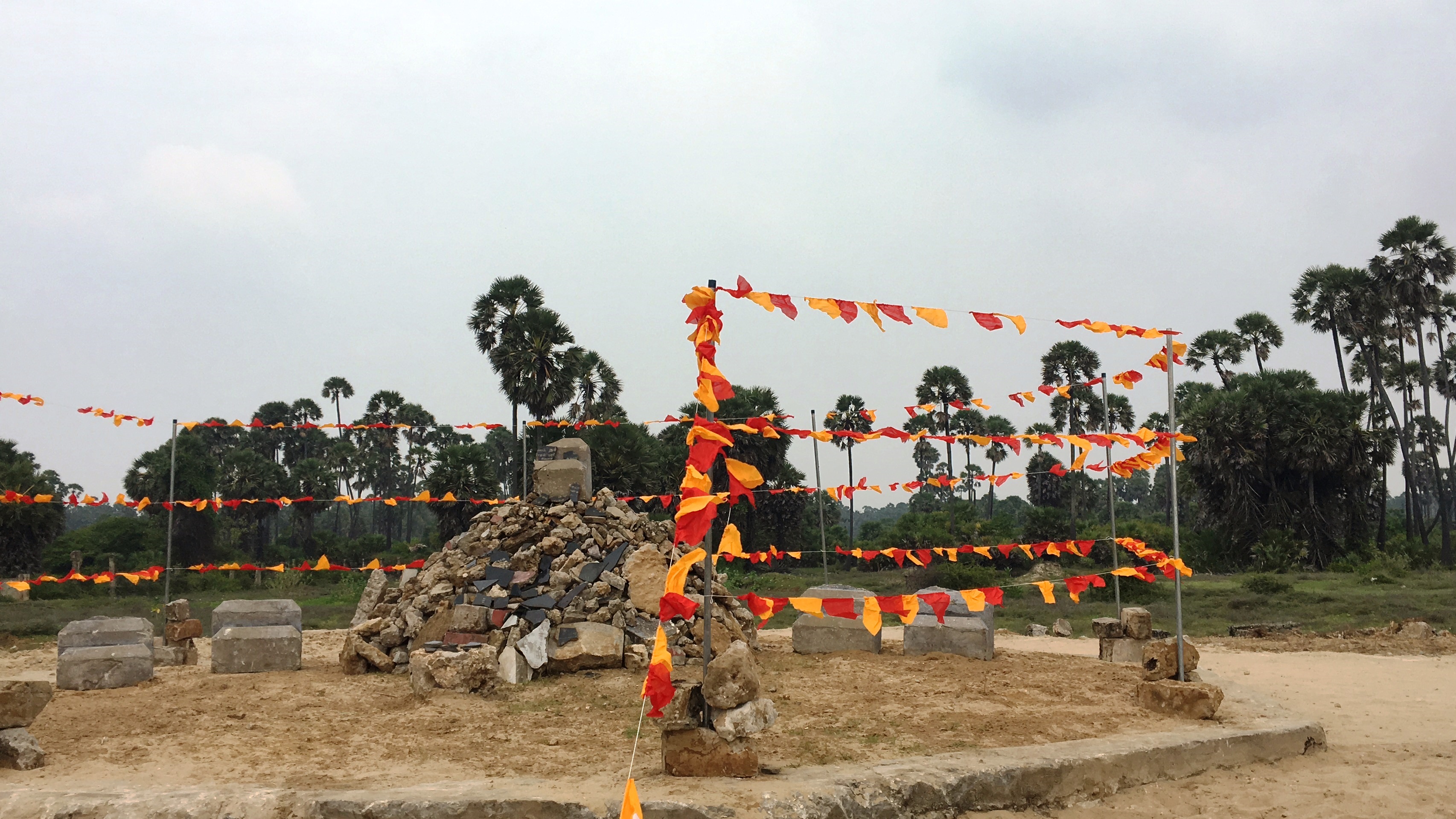 The destroyed LTTE cemetery on Kayts Island was cleared by the local community and family members of fallen LTTE cadres buried there.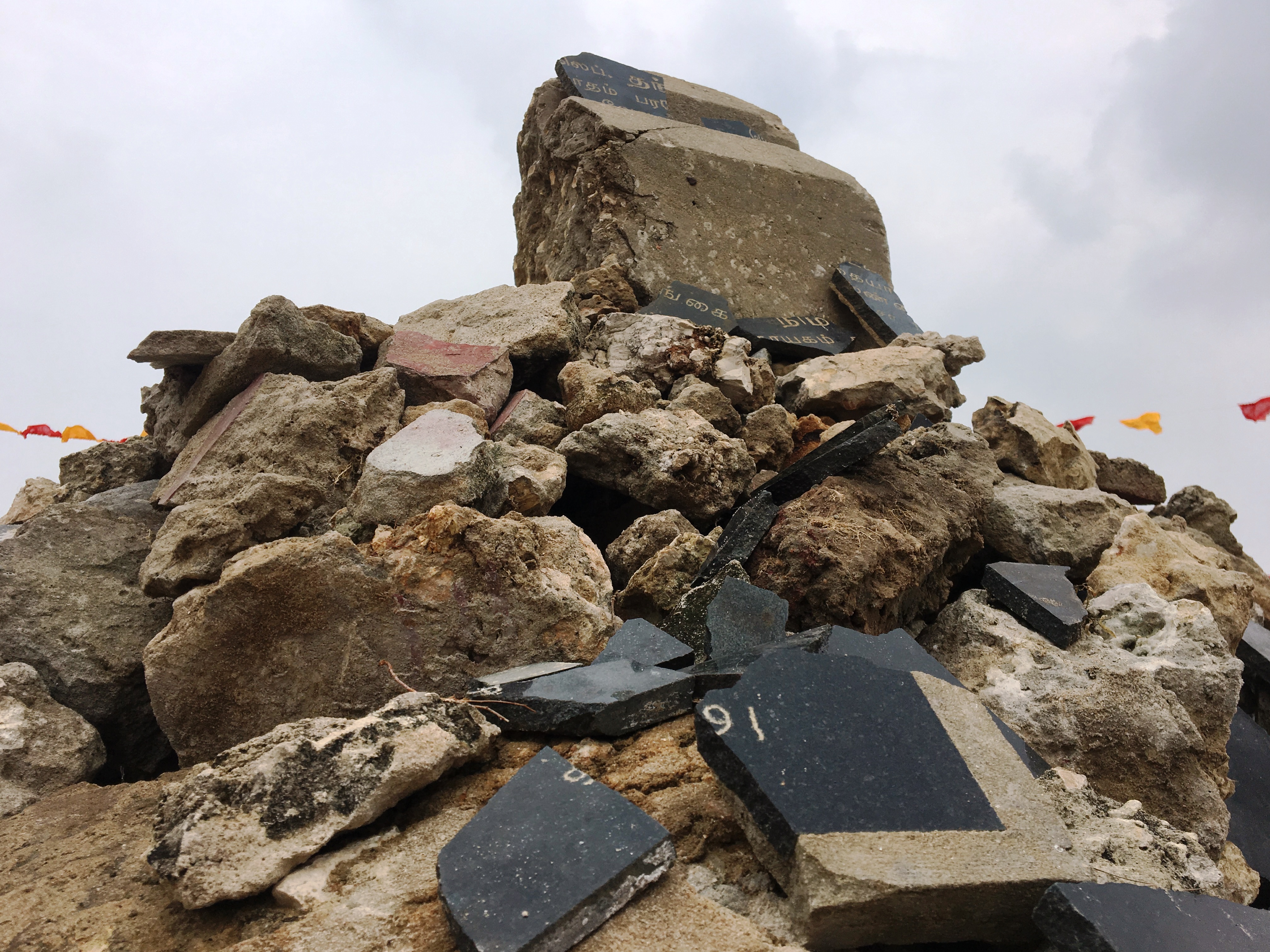 After salvaging as many pieces of headstones as they could, parents of the Maaveerar laid tributes to mark the fifth day of remembrance week.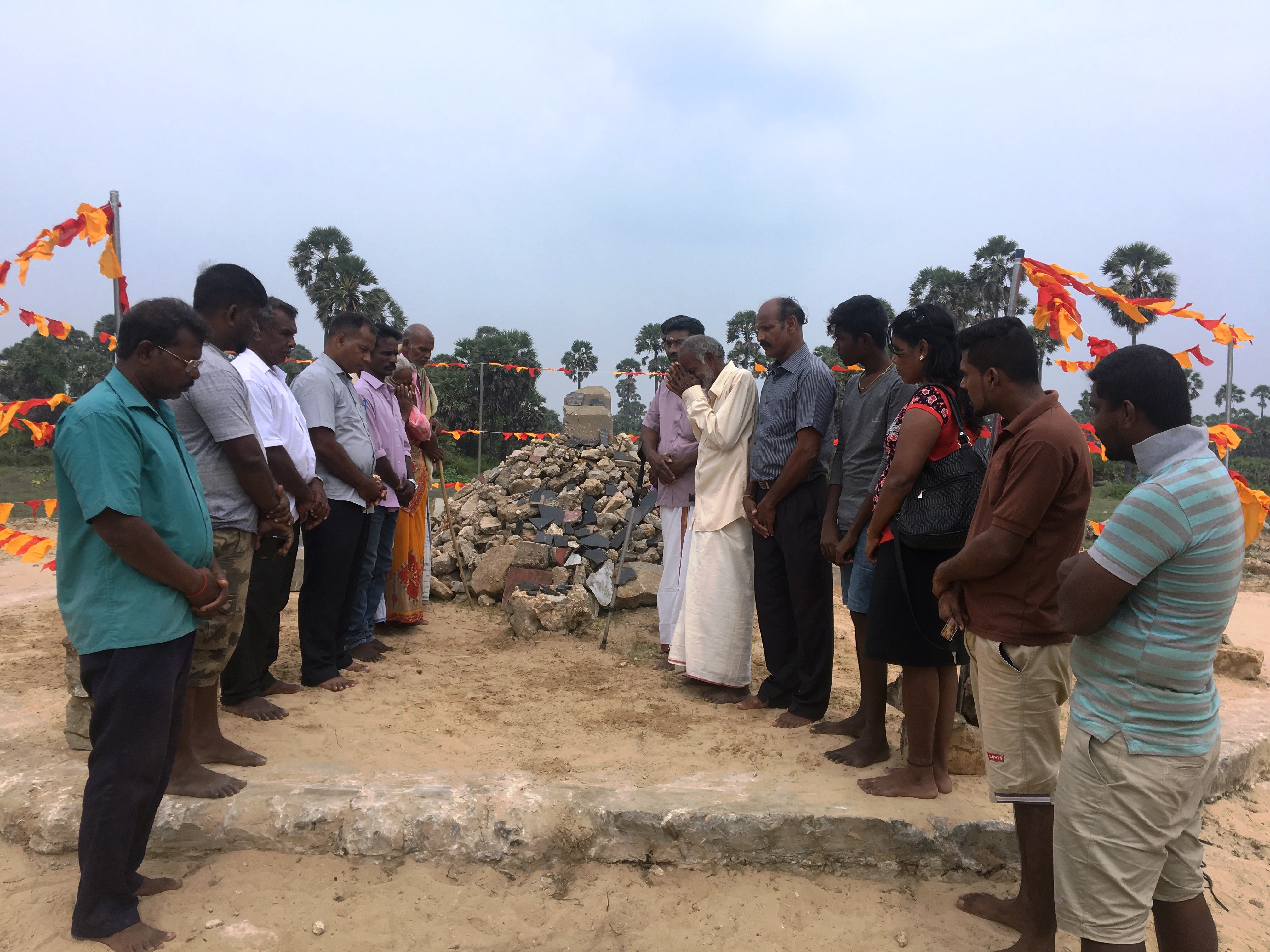 During the clearing and the event, personnel from the Navy camp were seen coming and going from the cemetery as well as photographing attendees.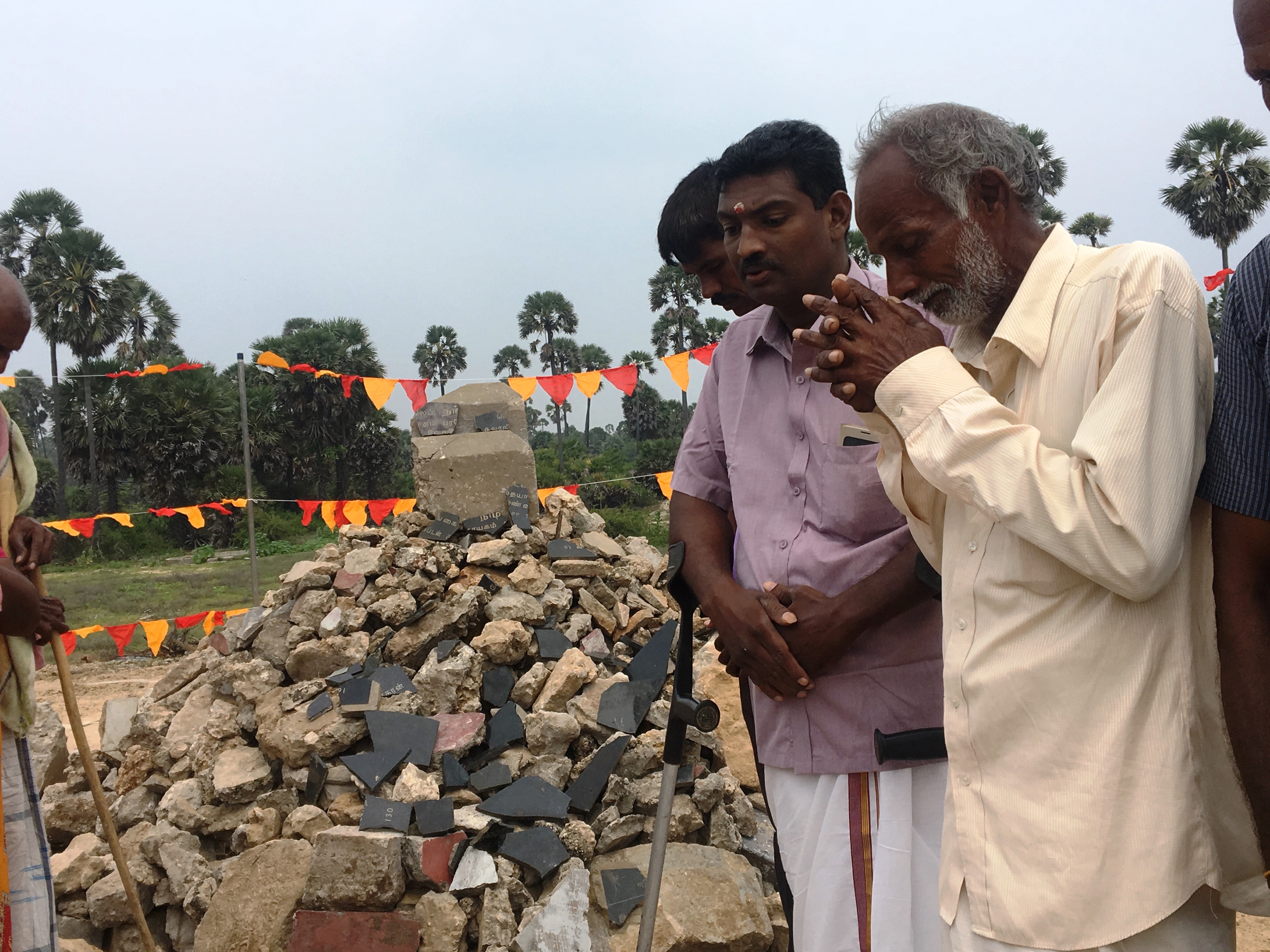 The organisers of the clear-up said they had received threats from the Sri Lankan Navy to photograph those who attended and handover the images but the organisers refused.