03 November 2018
Kilinochchi's local community came together to clear the destroyed LTTE cemetery (thuyilum illam) at Kanagapuram on Saturday.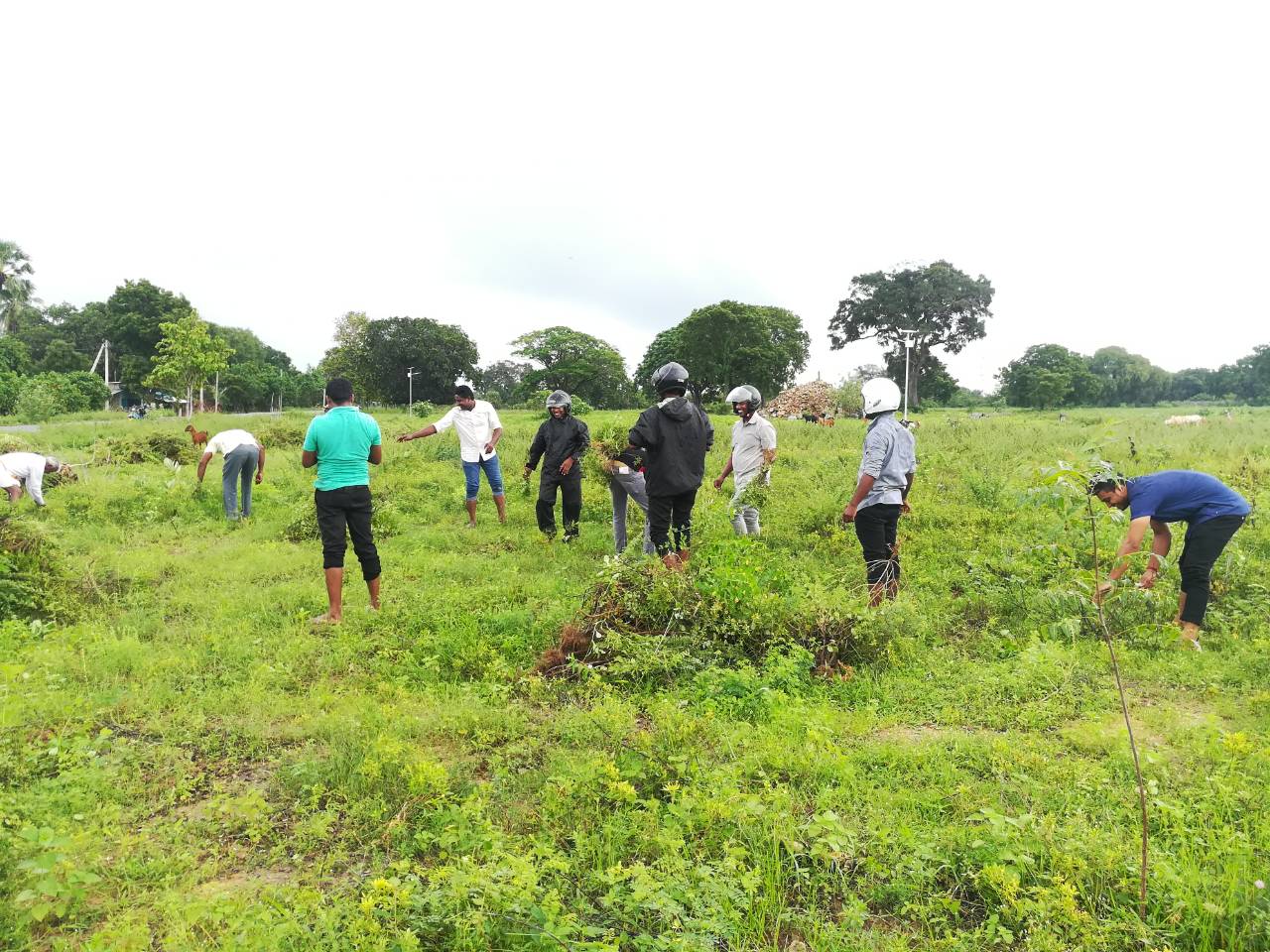 Local residents and parents of Maaveerar (fallen LTTE cadres) as well as former Northern Provincial Council members and local government officials took part in the clear-up, in preparation for Maaveerar Naal, Tamil National Remembrance Day, on November 27.
For the last two years, Kanagapuram has seen the largest-scale gatherings for Maaveerar Naal since the end of the war in 2009.
Efforts by locals in 2016 to recover destroyed gravestones in Kanagapuram inspired clean-ups across the Tamil homeland the following year, with Maaveerar Naal being commemorated in thuyilum illams in all 8 districts of the North-East in 2017
Earlier this week police interrogated organisers of a Maaveerar Naal commemoration held last year.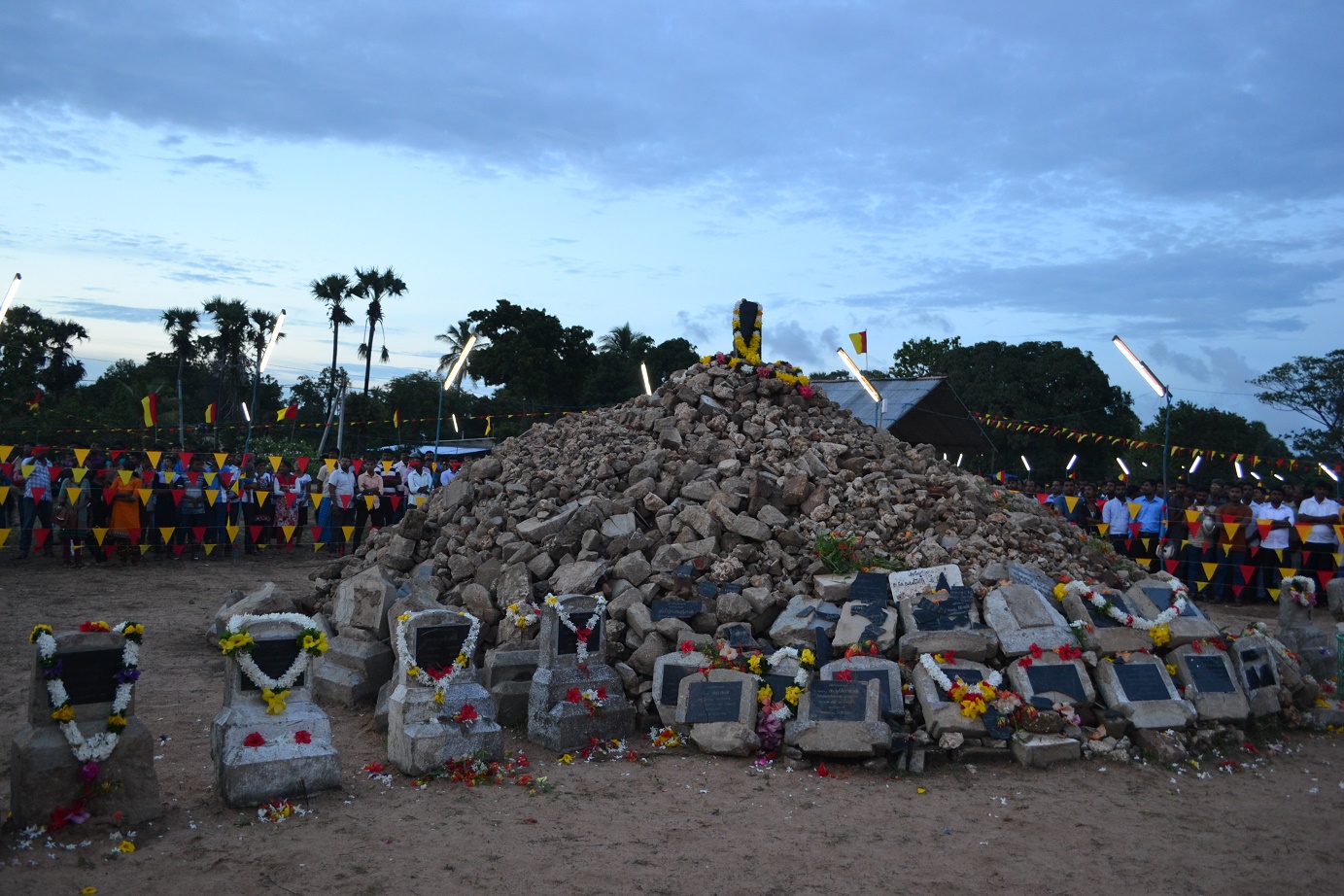 Recovered gravestones and pieces of destroyed graves at Kanagapuram Thuyilum Illam, Maaveerar Naal 2017