25 October 2017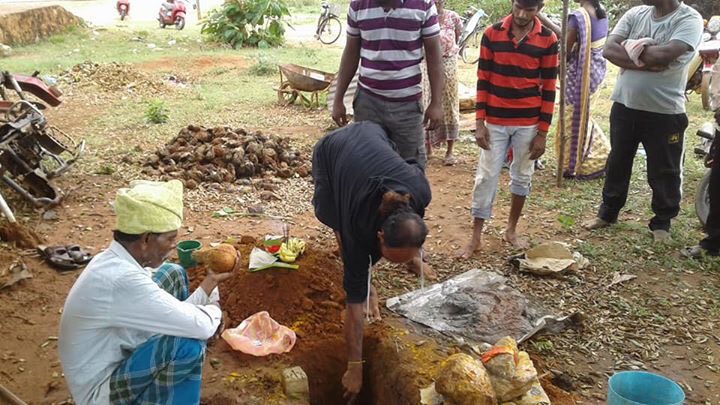 Residents of Mulankavil and surrounding villages in Kilinochchi district have been clearing up the local LTTE cemetery (Thuyilum Illam) in preparation for Maaveerar Naal.
Members of a local sports team were joined by the other residents in the clear-up which has been taking place since last weekend.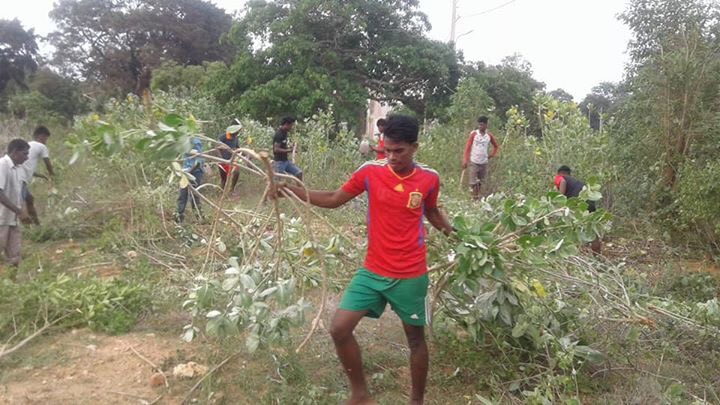 Like most Thuyilum Illams in the North-East, the Mulankavil cemetery was destroyed by Sri Lankan Armed Forces after the end of the war.
A number of Thuyilum Illams in Kilinochchi district and other locations were cleared by Tamils in time for Maaveerar Naal last year.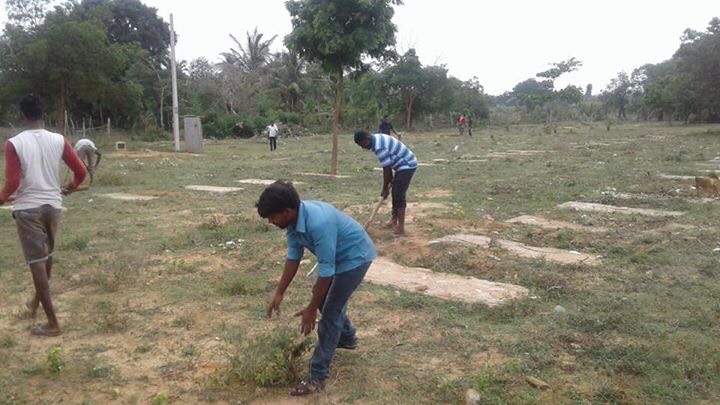 Tamil politicians including Northern Provincial Council members and parliamentarians have called for public funds to be used for the restoration of destroyed Thuyilum Illams across the Northern Province.