17 February 2019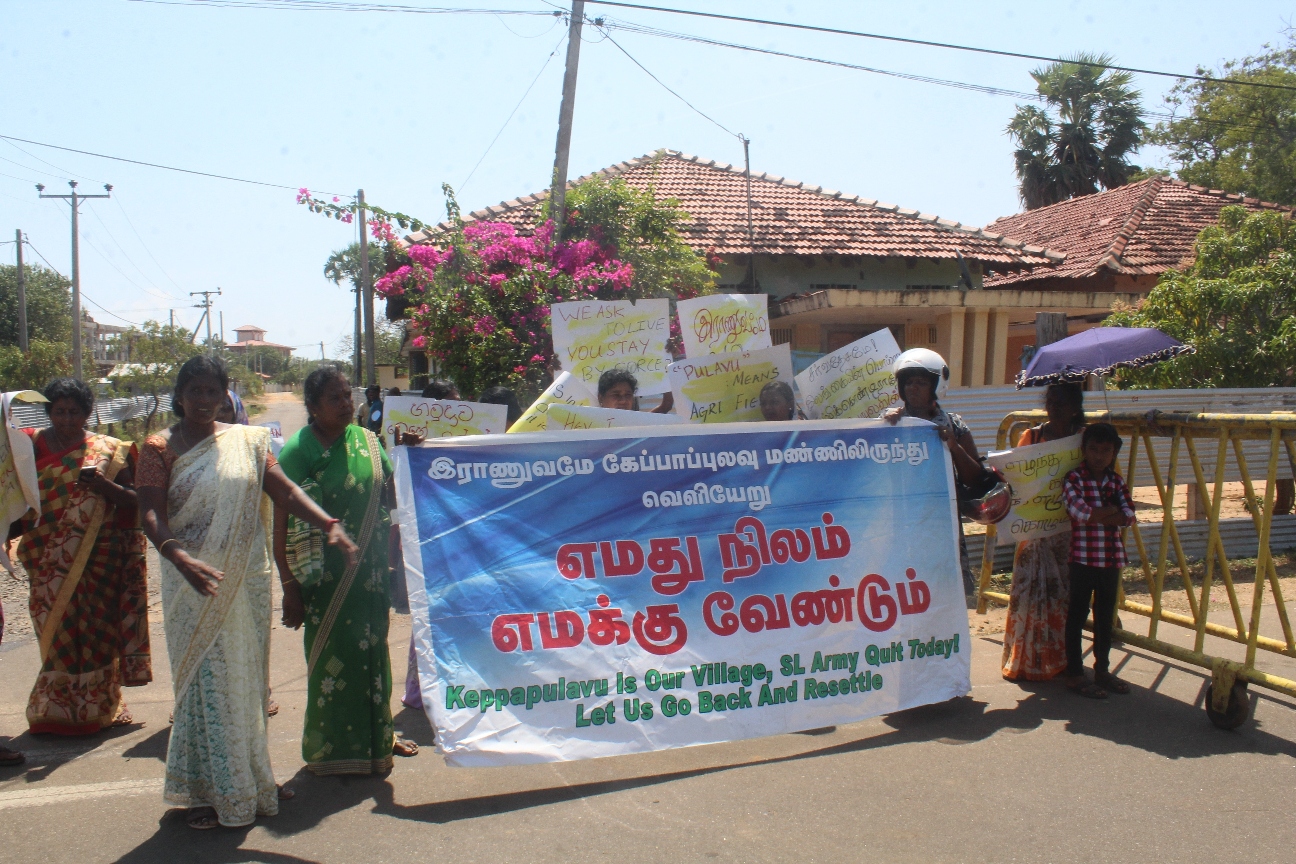 Keppapulavu residents defied increased security force presence to protest the visit of Sri Lankan prime minister Ranil Wickremesinghe.
The protestors, who have been campaigning for over two years for the release of their land from the Sri Lankan army, took to the street in Mullaitivu town during Wickremesinghe's visit on Saturday.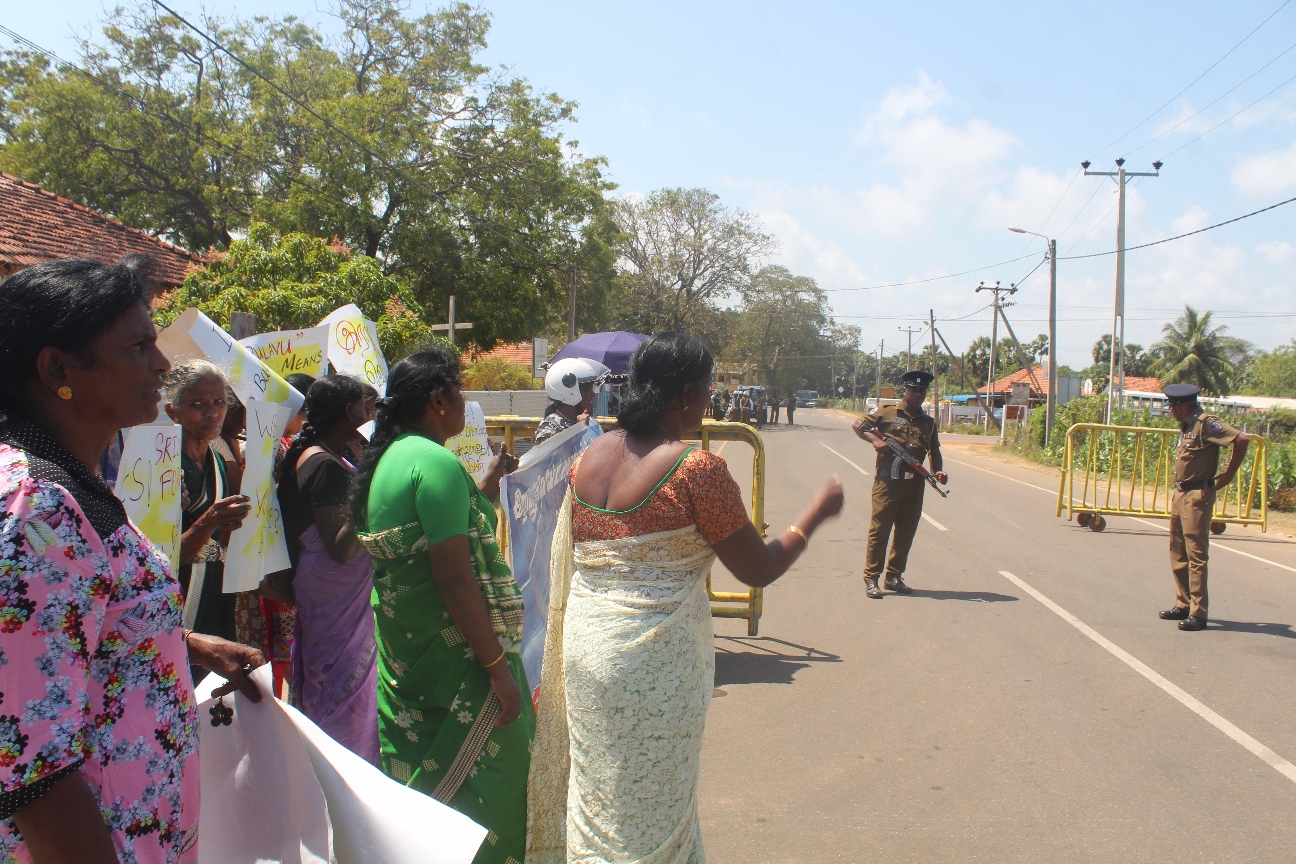 Slamming the prime minister's failure to address their problems, the protestors chanted for the army to leave their land.