23 November 2018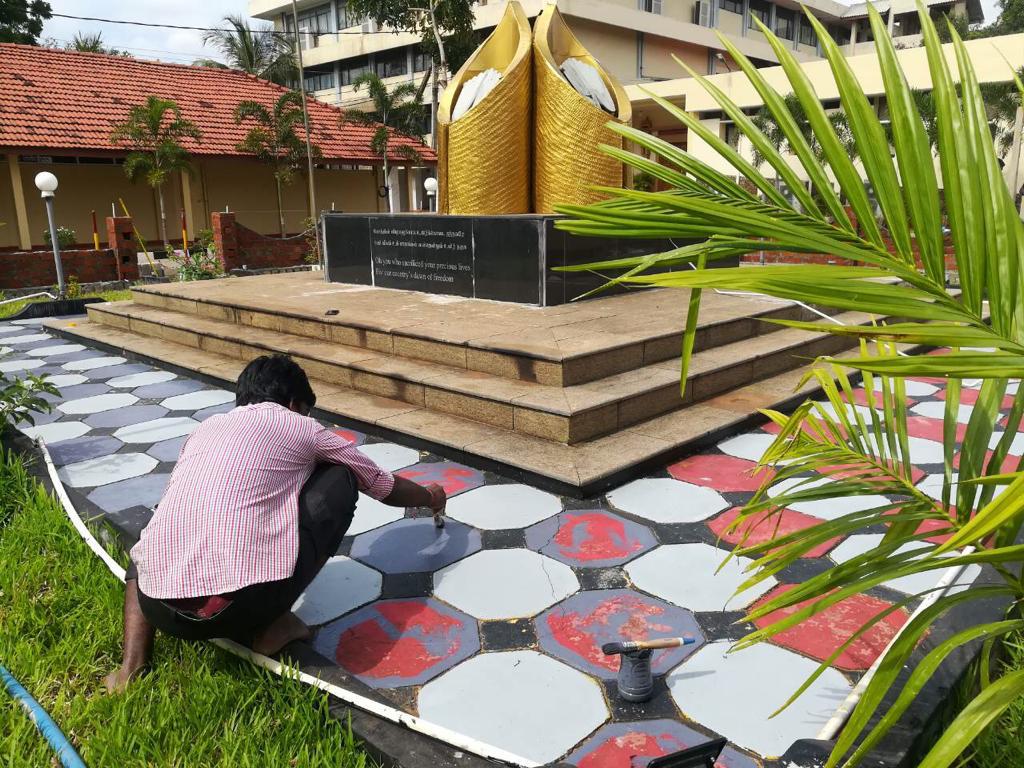 Students at the University of Jaffna have begun preparations for Maaveerar Naal, which is set to be commemorated next week.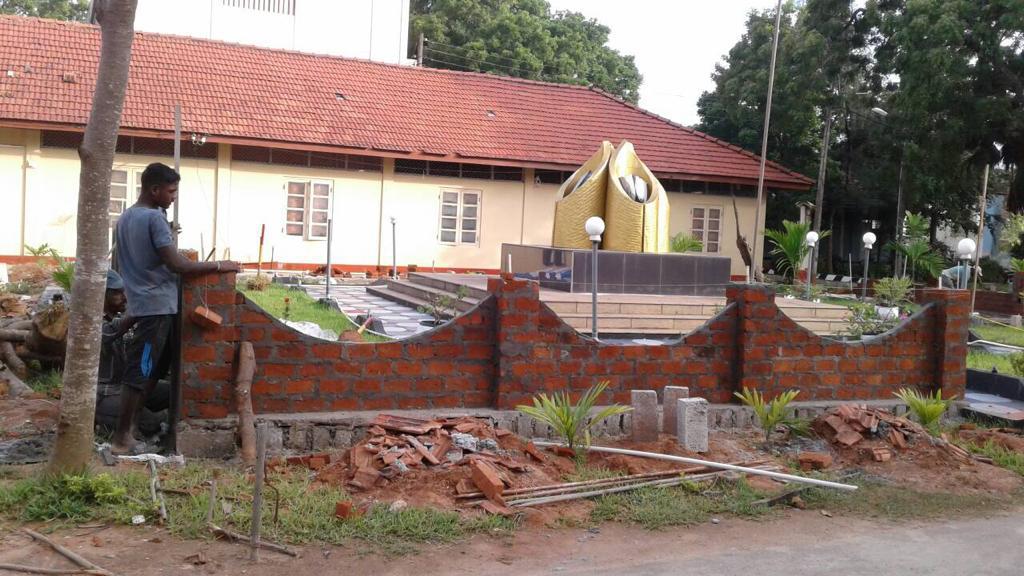 The memorial at the university, which has previously been vandalised, was being refurbished on Friday.
The plaque on the memorial reads,
"Oh you who sacrificed your precious lives

For our country's dawn of freedom"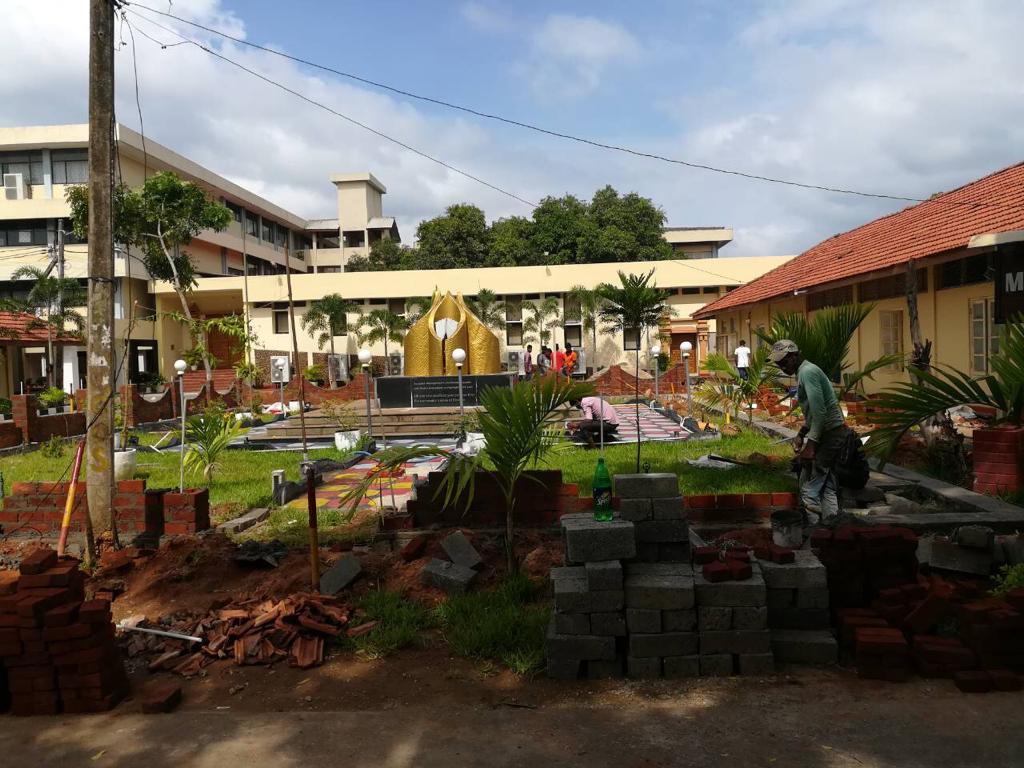 The preparations come amidst the cleaning of LTTE cemeteries across the North-East, as Tamils around the world gather to remember those who gave their lives fighting for Tamil liberation.